Two Irish teams will be in Champions Cup action this week with contrasting news regarding their first choice out-halves.
Johnny Sexton has been tipped to play his first game since the Six Nations finale against Wales last month and his first club game since back in December.
Joey Carbery is very unlikely to play on Saturday after a hamstring injury that reoccurred in the first-half against Edinburgh in the quarter-final.
Munster invested in Carbery for these big games in particular. In the last two seasons they came up short against Saracens and Racing 92.
Ian Keatley saw a resurgence in form last year before the Racing game but didn't have his best outing that day, possibly on the back of a team that were suffering against the creativity and power of an in-form Racing side but they lacked leadership and direction the same day.
They were back from a tour of South Africa but something wasn't right and they were disappointed yet again in a semi-final of a European competition.
Two years ago, Tyler Bleyendaal didn't have his greatest day in a red shirt at the tail end of a player of the year season.
Saracens again had two much power for Munster. Their defence was miserly until the 80th minute when Munster scored but the Saracens pack was outstanding.
The scoreboard didn't reflect their dominance. They knocked on over the line from close range and dropped the last pass with the try line in site on one other occasion.
Munster again lacked the direction and leadership that they needed and from my own memory of being at the game, couldn't quite exit their own half effectively.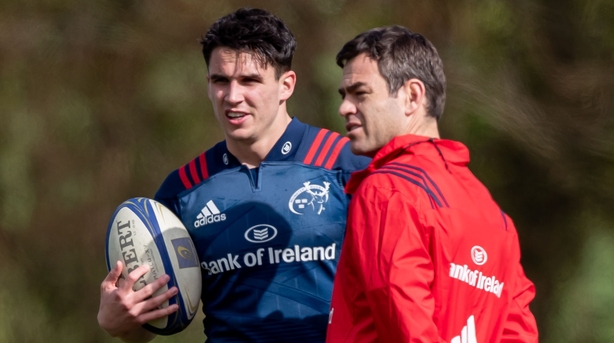 Fast forward two years to a replay of that fixture, Munster would have hoped to give their international pairing of Conor Murray and Carbery a run out to overturn this star-studded Saracens team.
Unfortunately, it doesn't look like Carbery's hamstring will allow for that. His performances have sparked excitement throughout the year but it was April and May that we were looking forward to.
The question remained whether Carbery will be the long-term replacement for Sexton, can he control the game when it really matters and could he grasp the 10-jersey in the World Cup?
In fairness to Tyler, he came on in the Edinburgh game and had a massive contribution.
The conversion from the touchline was crucial because it stretched the game to beyond a penalty or drop goal.
It meant that Munster could defend differently and Edinburgh had to throw the ball around a bit more to break down that defence, it got Munster over the line in a sense.
It's a semi-final and players tend to get more nervous about giving away possession but Munster need to go out and play to win this.
They will have to frustrate the firepower that Saracens have by disrupting their set-piece and closing down key ball carriers, a traditional Munster performance.
But they'll have to score points to beat this Saracens side and that's where they could really miss Carbery's flair and creativity.
They have to turn up with a really disruptive defensive game that limits the power game of Saracens. You can't keep soaking up that pressure in the same way they did against Edinburgh, this will be another step up in intensity.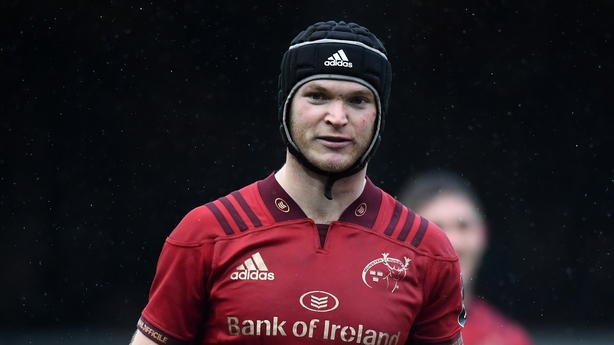 Bleyendaal will relish another opportunity to prove himself against one of the best teams in Europe and is more than capable of doing so on his day.
A real rugby brain that holds massive respect within the group, his leadership could get them over the line this time but it is disappointing not getting to see Carbery take the reins in such a big game.
You'd think that Leinster would be the firm favourites in a semi-final in the Aviva considering their form across the year but the last number of weeks have been disruptive.
They haven't found any league form since the Six Nations but they've been playing a lot of younger players and have topped the conference comprehensively so maybe it's not a fair reflection.
They beat Ulster in the quarter final stage but Ulster made them look quite average. Ulster should have gone on to win that game but Leinster found a way, something that all the good teams do but luck does run out.
Toulouse are in a great form and won away from home against Racing 92 in their quarter final. They have the ability to score points but will they travel to the Aviva and disrupt the champions at home?
Leinster are still strong favourites but their starting team haven't played a lot of rugby together and came through a tough Six Nations. Doubts could begin to creep in if Toulouse can put it up to them early on.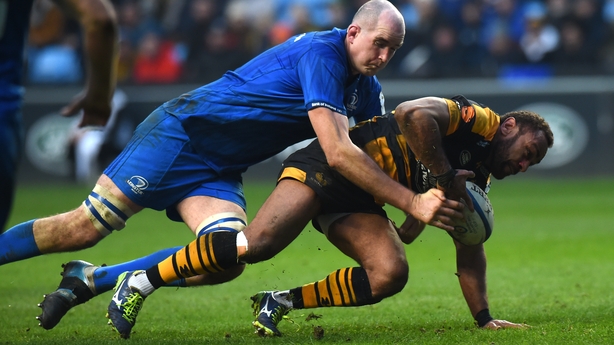 The return of Devin Toner and Robbie Henshaw will open up options for Cullen with James Lowe potentially back in the mix but Henshaw's gain line success could be all important to get the Leinster attack back on the front foot.
Ireland's chances at the World Cup would be much better with a winning mentality going into camp. Last year their success couldn't have been separated from the success of Leinster in club competitions.
That mentality of winning is vital to give the national side the confidence to build on over the summer.
It will help that all four Irish provinces have qualified for European rugby next week. Glasgow are the only team that can realistically stand in the way of an Irish province winning the league but they are strong enough to do it.
Ross Byrne played a crucial role in Leinster's win against Toulouse earlier in the year and Tyler Bleyendaal was the same in finishing the job against Edinburgh but both teams will be looking forward to having their starting 10 back in the jersey as soon as possible.