Ireland 7s captain Billy Dardis still dreams of running out for the senior national team at the Aviva but for now will fully focus on the upcoming World Series.
The 7s team qualified as a core team for next season's Series after winning the qualifying tournament in Hong Kong last weekend.
The 2020 10-round series will set the 24-year-old up against the best 7s players in the world and he's aiming to make an impression.
Dardis spent four years at Leinster but didn't earn a senior contract and was also part of the Ireland Under 20s team in 2014 and 2015, counting the likes of Jacob Stockdale, Joey Carbery, Andrew Porter and Garry Ringrose among his team-mates.
In an open and honest interview on the RTÉ Rugby podcast, the Kildare native revealed how had to pick himself up from the disappointment of missing out with his beloved province to captain the 7s to the elite series for the first time.
"That Irish 20s team, I think all of them are playing professional rugby now so I kind of look at myself as a bit of failure from that," said Dardis, who plays at scrum-half for the 7s.
"It's probably a bit harsh calling myself a failure, that's more in my head.
"Growing up, all I wanted to do is play for Leinster and Ireland, that was my dream. I'd never actually watched 7s until a year or two before I started playing.
"It's funny when people ask, 'have you always dreamed of going to the Olympics or playing in the World Series?' No, and every player on our squad is probably lying if they are saying that this is all they've ever dreamt about.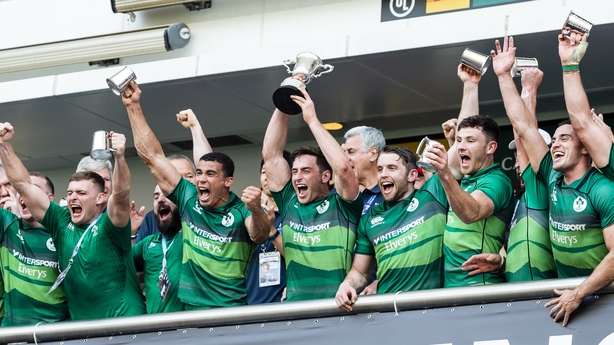 "But for the last two or three years we have worked so hard, stupidly hard, so to get on to the Series now is pretty cool and a great reward.
"I did two years of 20s, went down to New Zealand and then went to Italy, I did three years in the [Leinster] Academy, one year development and then at the end of that year I had picked up 7s and then I heard I was being let go.
"It's hard when you get told there is no contract for you. I was dragged out of a Leinster dressing room and told 'there is no contract here and we are signing James Lowe so that's our back three taken up' and it's kind of a big shock, all your dreams are smashed there.
"Then I came out of it for a few weeks and [Director of Rugby Sevens] Anthony Eddy said 'we'd love to have you and this programme is going to step up a gear in the next two years because we are looking to go to the Olympics and the World Series'.
"He has given me a good opportunity, a job for the last two years.
"I had no other offers, I had an agent and he said Bedford Blues in the Championship but I didn't think I'd get much out of that, I didn't want to do it.
"Lads say then you obviously didn't want it that bad, I did but I just thought 7s was more for me. It sounded more attractive and thankfully it was a good decision."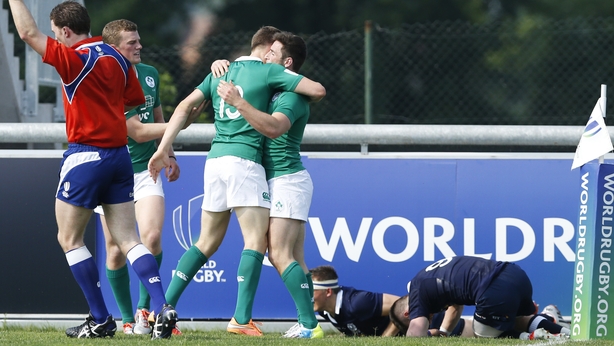 Dardis, who played for Newbridge College and Terenure College as a schoolboy, says he is determined to make the most of the platform that he has hoisted himself on to.
"In my head I have my own ambitions and dreams," said Dardis, who will next see action on the 7s circuit at the end of May in London as preparations move up a gear for July's Olympic Games qualifier in Colomiers, France.
"A lot of the lads in the 7s have given up on their XVs dreams but in my head I'm still a kid and I still have those dreams.
"I always dream about playing for Ireland and playing in the Aviva – that's still my ambition.
"I don't know what way it's going to go from here personally, it's kind of a rocky path, you don't know what way it's going to take you but for the next year or two, I've worked so hard to get onto the Series that I have to [give it my best] and I love it. We'll see after that.
"Over the last few years people have asked 'is it a good pathway to get into provincial squads?' and maybe because we were playing in lower tiers, it wasn't.
"Now we are going to be playing the best in the world and it can be more of an opportunity and more transferable. We'll be able to get a run of games and get more confidence.
"Hugo Keenan, who has played for Leinster this year, said going back to XVs is a lot easier than going back into 7s.
"You feel a lot sharper, a lot faster because of the volume of running you have under your belt."