Bernard Jackman believes the radical lineout proposals being considered by World Rugby would improve the safety of the game and also make it more exciting.
The governing is considering introducing a rule whereby teams that kick from their own half to the opponents' 22 would get possession at the line-out.
The rule, based on an existing Rugby League regulation, would award a line-out to a team that kicks from their own half if the ball bounces in play before crossing the touch line in the opposition 22. Such a kick currently gives the throw-in to the other team.
The thinking behind the change would be to encourage teams to keep more players deeper down the field to try and gather the kick, thereby lessening the attractiveness of the massed 'rush' or 'blitz' defence - World Rugby says that tackles account for 76% of concussions sustained on the field, 72% of affecting the tackler.
Jackman told 2fm Game On that the changes could have a significantly positive impact on the game
"For safety and spectator value, it has something to offer," he said.
"The big issue is there is very little space with 30 players. There is a huge amount of collisions. The tackles and ruck numbers are off the charts
"The only way you can manipulate space now is through rule changes. From a safety point of view it works."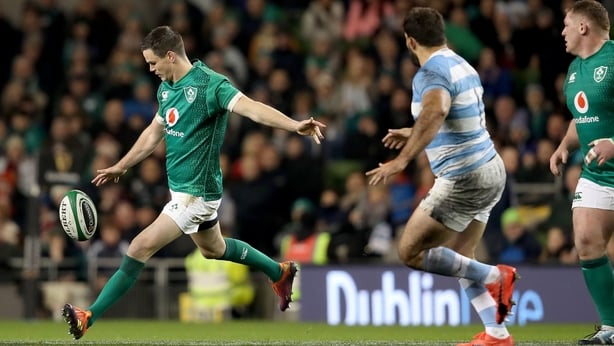 The former Ireland and Leinster hooker says it will cause a major rethink for coaches, but for those in the stand, it will heighten the match-day experience.
"The turnaround from going from inside your own half to suddenly having a lineout on the opposition 22, the game would be more exciting. You can actually shift momentum.
"The game would be more exciting"
"What you see at the moment is teams in their own half creating nine or 10 phases where they go nowhere and you know they are going nowhere because you can see the line is set. Then they kick it long to two guys who are set in the back field and they bring it back.
"The game would be more exciting."