Rob Kearney said Ireland made a collective call in asking for the Principality Stadium roof to remain open, while Joe Schmidt conceded that it may have been a "mistake".
The 2018 champions struggled to adapt to the conditions, while Wales, buoyed by an early strike, revelled in the steady Cardiff rain in a one-sided 25-7 win, which brought them the Grand Slam.
Pre-game there had been some disquiet over the arrangement and immediately after the match Warren Gatland, who claimed his third clean sweep, said that Ireland made a "mistake" in insisting that match be played in the outdoors.
"Conditions made it pretty tough in terms of our handling," Kearney told RTÉ Sport after the game.
Asked if he wanted to play with the roof open, the Leinster full-back said: "Ah, it didn't really bother me too much, to be honest.
"It was a collective decision, made by coaches and leaders of the team throughout the week. You know, we can't go looking for excuses now."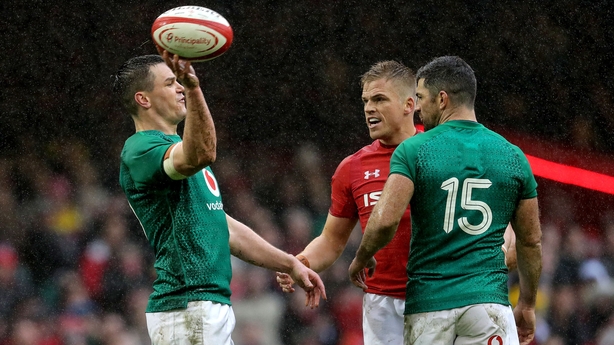 Gatland's comment was put to Schmidt and he said: "Two years ago we had the same underfoot conditions when we closed the roof.
"I said it on Thursday that we got here and the sprinklers were on full and the ground was drenched.
"It was actually drier at the start of this game than it was last time and I think in one of those games whoever gets ahead is harder to catch, definitely.
"I haven't really had time to look back. Maybe it was a mistake not to have the roof closed.
"But in hindsight and creating other narratives, what would it have looked like if the roof was closed? I don't know."