A grand slam is just 80 minutes away for the Ireland Under 20 side, but a look back to the last Irish team to do so provides a cautionary tale, according to head coach Noel McNamara.
The Championship was wrapped up last weekend against France, but a first ever U20 win at Colwyn Bay (kick-off 7.05pm, live on RTÉ2) would mark a first grand slam since Eric Elwood led a team containing Keith Earls and Cian Healy to glory in 2007.
Not long after French colours were lowered however and the Welsh game came quickly into view.
"The focus shifted very quickly to the opportunity in front of them," he told RTÉ Sport. "The hard work has led them to this point and the group are really determined that it won't pass them by."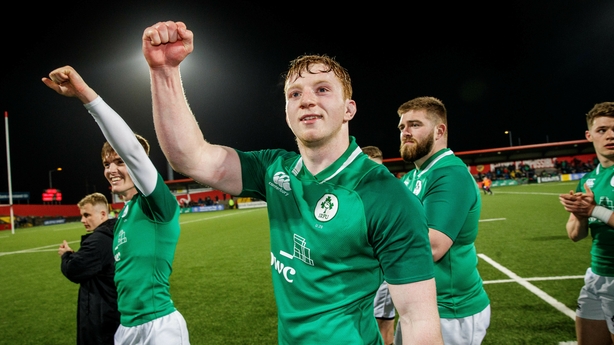 "Finishing the job" he says was a phrase uttered on a number of occasions this week and after telling this group at U18 level two years ago they would win an U20 title, they have come good in some style.
Much has been made of the fertile development group has been for the senior team in recent years, with Earls and Healy a link to the 2007 grand slam winners, but McNamara has highlighted a name not so familiar from that successful team.
The 2007 winning captain David Pollock caught the eye in the backrow that season, but was forced into retirement through injury three years later.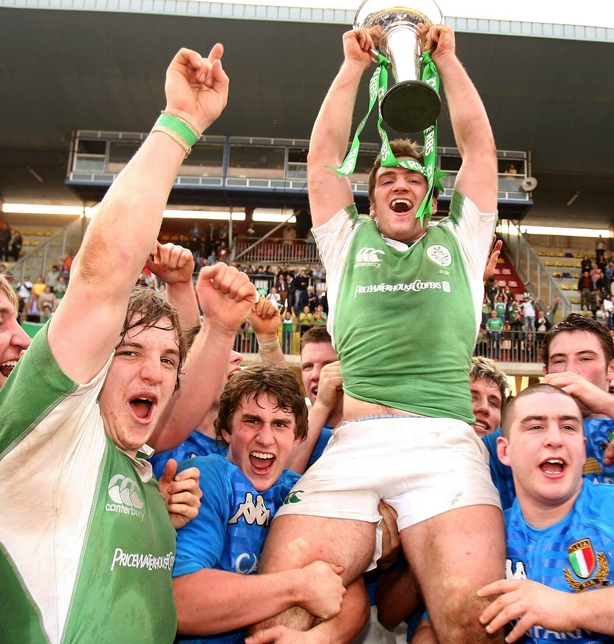 "The measure of success is very much two fold," McNamara explained. "Yes they want to learn to win, but ultimately it's about where they get to as players, where they get to as people.
"I was looking at the last Irish team at this age grade that won a grand slam. The best player in that team was David Pollock. Unfortunately, things didn't go his way in terms of injury. That could be the reality for some of these guys. It's how they deal with those setbacks.
"One of the things I have said about this age group is that you have got to be prepared to let them make mistakes. You have to give them the freedom to do that. This group in particular have proved themselves to be able to learn from their mistakes."
"Our success at U20 level against Wales in the last 10 years hasn't been great"
Wales have had a mixed bag of a campaign, but with Ireland yet to record a win at Colywn Bay, it would be an opportune time to right that particular wrong.
"Straight away that's a great challenge for us as a group. Our success at U20 level against Wales in the last 10 years hasn't been great.
"They started off with a very challenging game away in France and responded with an excellent win against Italy and went on to beat England. I have no doubt they will be smarting from the defeat to Scotland.
"We are expecting a hugely physical battle."
Live coverage of Wales v Ireland on RTÉ 2 from 6.30pm