Ireland got back to winning ways last weekend against France in the Six Nations but the performance was the most pleasing aspect.
As a group, they looked focused and moved on to the next job very quickly. You get the feeling that their preparation was top class because the players were on the same page throughout.
Joe Schmidt pulled some new variations out from his box of tricks, benefiting Keith Earls who raced away to join Tommy Bowe as second-highest try scorer on the Irish all-time list.
CJ Stander was back in full voice as could be heard on the ref mic, shouting and encouraging his team-mates. It's that level of communication that separates players of different levels. It isn't just about shouting nonsense at people.
Clear, concise chat in the heat of battle is something that is hard to find. As a player, you repeat everything you've said in a frenzy in the fear that the player inside or outside you hasn't heard it.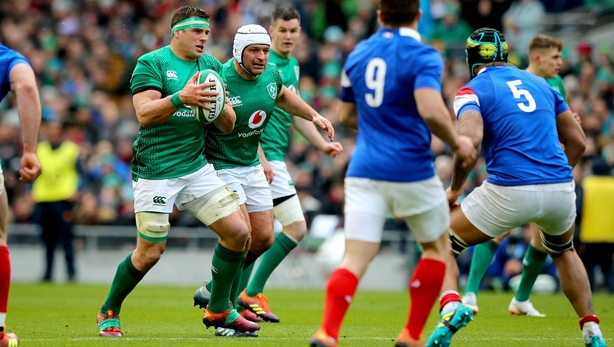 'Communication' can become a rather clichéd and overused term in sport, especially as you climb through the ranks. You get to a stage where coaches on an underage team will ask the question "what was wrong with that?" or "how do we improve in that drill?" and they'll be met with a one word answer, "communication".
What about communication? Was there none, does it need to be more accurate, was there too much shouting?
It isn't just about speaking. Communication is a two way process and in fact the most important part of it may be listening to a teammate and telling them that you've heard what they've said so they can stop roaring at you and focus on the job that they've set out to do.
It doesn't even have to be verbal. You could be gasping for air or not willing to turn over your shoulder to acknowledge somebody because there's a lot of movement in front of you or you might be trying to make up some ground.
A quick thumbs up might do the trick and you quickly form another link in the chain of attack or defence with the man inside or outside you. Pretty powerful for a quick gesture.
Players at a higher level will condense the amount of words they speak to you and the amount of times they say it because otherwise it turns into white noise.
Yeah, everyone might be speaking but they can be speaking over each other and not able to hear what's going on. It turns into white noise. I played a lot of 'A' games with Ronan O'Mahony and I've spoken before about his level of conversation during a game.
As the scrum half passed me the ball, I'd always hear where Ronan was located. Whether he was off your shoulder or telling you that the left corner was free he helped you to make good decisions on the pitch.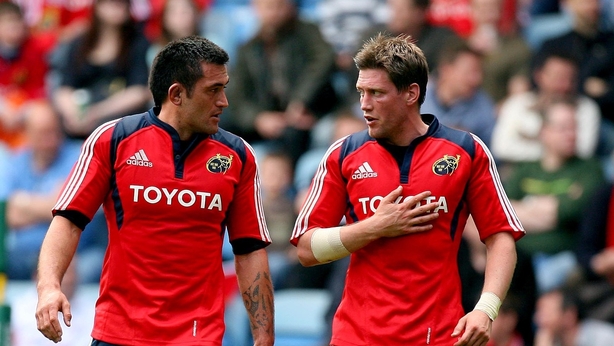 From what I hear, Rua Tipoki was ROG's sounding board at 13. If he heard communication coming from Tipoki he could trust to throw the pass, confident that the right decision was being made. It makes all the difference to the key decision makers on the pitch.
Intimidation factor
Sometimes there is a need for a level of noise that is incomprehensible.
In defence you might be trying to get off the line together and telling the opposition that you're set and ready to move together. There's a level of intimidation that comes with that type of communication.
It's the same as the 'A' position two players out from a ruck. The 'A', or '20' as some teams call it, is responsible for the opposing scrum half's movement and will try to talk that up as much as possible.
There are two reasons for it. Defence is built from 'in to out' so the next guy won't know who he is on until you tell him you're in position.
The other reason, in my head at least, is to talk the opposing scrum half out of a break because he knows the area is covered and he doesn't try to take you on.
More often than not that position is covered by a forward and possibly a front row. The opposition 9 will try to fish him out and manipulate him to put a runner through a hole.
Whether you think you have the 9 or you're afraid of his dancing feet you should always be telling him you have him.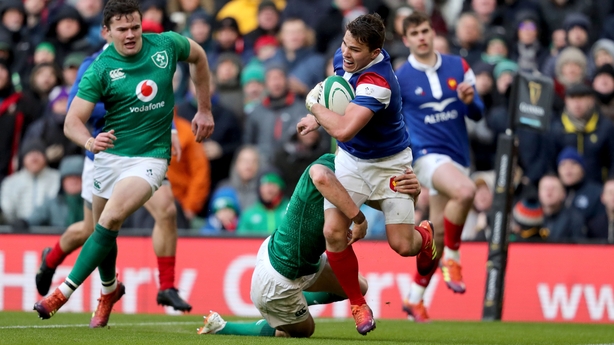 It's worth roaring "I'm A, I'm on 9" and pointing at him so he knows that. Again, it's a way of intimidating him into a different decision.
CJ Stander may not always be shouting clear and concise messages to his team but it still sends a message to the opposition.
You can't keep shouting your way through a game unless you're fit enough to do so. Playing the game at that intensity is one thing but having the energy to spare and being willing to use it to encourage teammates and intimidate the opposition shows that you have plenty left in the tank.
It could all be part of the mental game in terms of beating your opposition down. A lot of fighters will talk to their opponent to psych them out but also to remind them that they're not done yet, they're willing to keep going.
Picking and choosing your messages
Coaches need to be fairly astute with their level of communication during games. Often players will know the mistakes they've made but a coach can't get the feeling of what's happening on the pitch. Picking and choosing which messages actually get to the players is an important balancing act that can often go wrong.
The sideline can be frantic because of the surroundings and what's happening in the games. On occasion, players who can be calm and collected and the coaching staff who are wound up. It's such an interesting area of the game that can't always be understood from the stands or behind a screen.
Communication channels will be tested this weekend in the Welsh cauldron at Principality Stadium. Personally, I don't think Ireland will stop Wales from winning a Grand Slam but the performance is paramount for this team to move forward.
I could accept a hard fought game and pushing Wales close if the performance is right and some of the key players stand up with big moments. Wales aren't full of stars but the sum of their parts is tough to stop and they'll be responsible for representing a passionate home crowd.
The Six Nations is yet again going down to the final round and it's exciting to see three teams in with a shot at winning the championship. Wales have used France as the springboard for their tournament just like Ireland last year and I'd expect Warren Gatland to win his third Grand Slam on Saturday evening.