Manu Tuilagi is being fed croissants and baguettes as England look to inject some humour into the gloomy prospect of losing the explosive Leicester centre to the Top 14.
Tuilagi is in discussion with Racing 92 over a lucrative move to France from next season that could potentially make him unavailable for this autumn's World Cup due to Twickenham's edict on ignoring players based overseas.
Leicester spoke to their most prized asset as recently as two days ago in the hope of convincing him to remain at Welford Road and a deal to join Racing has yet to be signed. However, the Tigers board appear resigned to losing the 27-year-old knowing they are unable to match the wages on offer in the French capital.
Jones said: "We just have fun about it. Give him baguettes, croissants, wear berets. Good fun.
"As long as he doesn't get on the Eurostar between now and Saturday I've got no comment on it because all I'm worried about is Saturday.
"I don't decide what he does for his family. Every player has a family situation they have got to look after and I want them to look after their families.
"He is in our family at the moment and we want him to play well for us - that is our only concern right now.
"He's got to make a decision and what decision he makes will be up to him. He's a massively important part of our team. The guys like playing with him, they love him.
"He loves playing with the team and that is his only concern at the moment."
England captain Owen Farrell admits it would be a big loss were Tuilagi to depart overseas.
"Manu's someone you look at before you go out for a game and see that big massive smile on his face knowing he's going to be unbelievably physical. That makes you excited to go out there and play with him," Farrell said.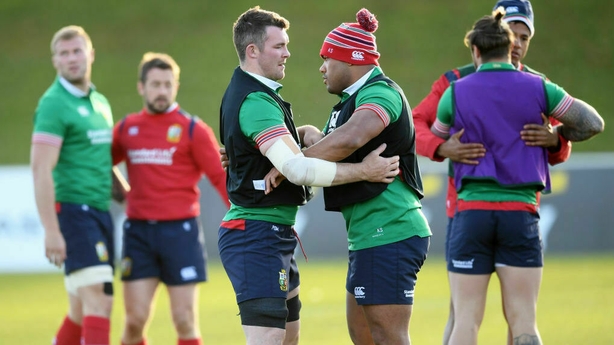 Meanwhile, Wales head coach Warren Gatland believes England prop Kyle Sinckler "emotionally, can be a bit of a time-bomb" ahead of Saturday's Guinness Six Nations showdown.
The Harlequins forward has twice been involved in incidents during this season's tournament.
In England's Six Nations opener against Ireland he became embroiled in an exchange with flanker Peter O'Mahony, and in the France game eight days later he was reminded of "rugby's values" by match referee Nigel Owens after slapping Les Bleus forward Arthur Iturria on the head.
Speaking last week about the Iturria incident, Sinckler said: "I don't condone what I did, but they didn't show the full replay of what actually conspired. I didn't just smack him on the head. There was stuff that happened before.
"I am not perfect, and I have learnt from it."
Sinckler, who was coached by Gatland on the 2017 British and Irish Lions' New Zealand tour, will start against Wales in Cardiff.
Gatland said: "I think the thing with Kyle, there is no doubt he's a very good player in terms of his carrying, scrummaging and work-rate.
"There is a challenge sometimes with his temperament. He's aware of it. Other players are aware of it. We've already seen in the Six Nations that he has been involved in a couple of incidents.
"Hopefully, we don't get dragged into that on Saturday. Emotionally, he can be a bit of a time-bomb. I am not saying anything that people aren't aware of.
"Look, we won't be going out there trying to antagonise him, because that's not in our make-up. We will just go out there and play.
"Hopefully, he goes out and has a good game and is able to keep his emotions in control, because that's a big challenge for him."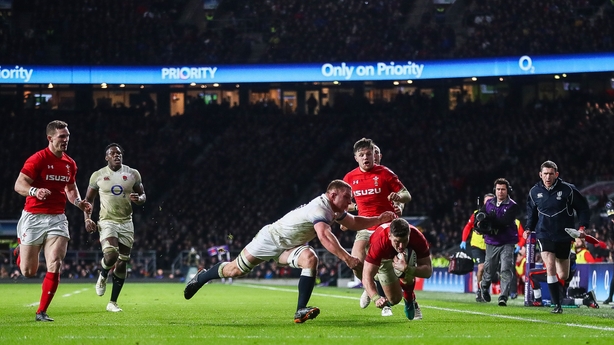 Gatland has also underlined the need for his players to remain disciplined in a game that will see this season's remaining two unbeaten Six Nations teams go head to head.
"There is no doubt it's going to be incredibly physical with a lot of passion involved," he added. "Discipline is going to be paramount.
"I want my players to bring that physicality and be emotional, but I don't want them going over the top, losing their edge or getting involved in foul play.
"One thing I can't stand about the game is foul play. We want to play tough and hard, bring as much physicality as we can, but playing to the laws of the game.
"This has become a really big game for both of us, not so much for the Six Nations, but building for the rest of the year, World Cup plans and preparations and for Japan.
"They are a quality side. They have strength in depth. It is going to be a great challenge, and we are excited to play at home against a team who are really on form at the moment.
"Win this game, I think it sets you up mentally as much as anything for the rest of the year."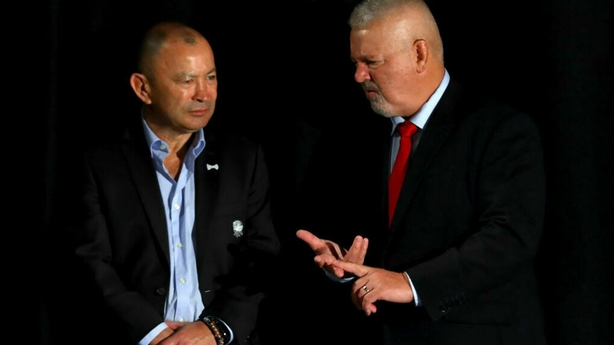 Gatland will step down as Wales boss after the World Cup, and he has been linked with possibly becoming Jones' eventual England successor.
"Just speculation," Gatland said. "I think my name has been mentioned with half a dozen jobs. My plan is to see out the rest of the year, and then see what else is available."
And asked about Jones' assertion that Saturday's game is the biggest in the Wales players' lives, Gatland added: "He's taking the mick. He's talking about us. It's a big game, but it's not the biggest game we've played in. It's only against England!