Owen Farrell has joined Jonathan Sexton in drawing inspiration from New England Patriots quarterback Tom Brady in his quest to become rugby's outstanding fly-half.
Brady won the Super Bowl for a record sixth time when the Los Angeles Rams were defeated 13-3 through a defensive masterclass in Atlanta on Monday.
At the heart of the win was Brady, the 41-year-old veteran whose vision and level of expertise has been compared to having the Patriots' attacking coordinator on the pitch.
Ireland playmaker Sexton began following Brady's career at the advice of Leinster boss Stuart Lancaster and Farrell, who leads England against France in Sunday's Guinness Six Nations clash at Twickenham, has followed suit.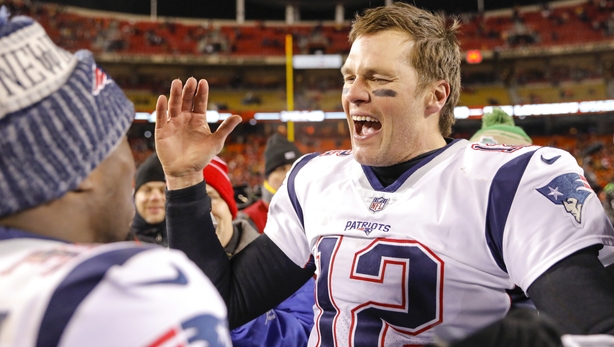 "You're always interested in the best and he's someone who has been at the top for a very long time," Farrell said.
"In that regard I have always taken a massive interest in him and probably any little insight you can get from any sort of article, podcast or book, it is always engaging and good to hear.
"He's very in control and very calm under pressure. He is very ready - not just ready for what he thinks will be in front of him, ready for anything at the same time."