Keith Earls does not expect Saturday's Six Nations opener with England to be a vastly more physical game than any other encounter.
The Munster man was speaking in light of Eddie Jones' comments that the game is likely to be "brutal".
Earls told RTÉ Sport: "I haven't played a rugby game where it hasn't been brutal. As players we know it will be. It's a brutal game. It's 15 fellas trying to kill each other for a small ball.
"You'd want to be a bit mad to do it. It's a lot of big men, a couple of small men, and it is a brutal sport. It's not like it's going to be any different no matter who we play
"Looking at the England squad and some of their back three, it's hard to believe one or two of those will be left out, that they all can't play. It shows the quality of the players in England.
"It's always going to be a massive challenge. We've had some good success the last couple of years against them. I think people outside build it up more than us. It's just another massive international for us. We respect England and know how tough it will be."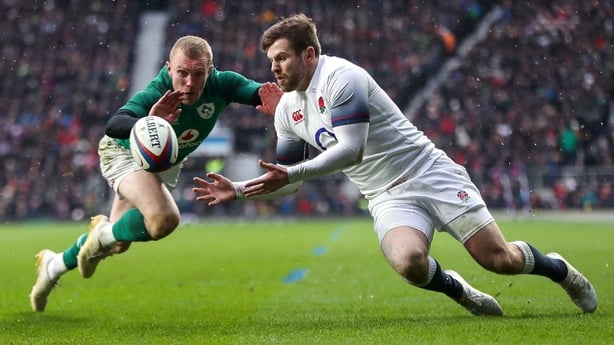 Earls praised the facilities used by Ireland in the Portugal training camp last week, believing lightening the workload in the run-up to Saturday's opener has been a shrewd move to make the final preparations run smoother.
"It was great to get away and get a bit of sunshine and Vitamin D on the bones, and obviously it was exciting to get back together as a squad.
"We were secluded so we had no choice but to be in each other's company which was great. We got to iron out a lot of things on the pitch as well which will hopefully leave us hitting the ground running when we train this evening.
"We got a lot done and we had a good look at England as well. It just meant there doesn't have to be a big workload thrown on us this week.
"With the conditions there was skill elements we could get right. We had a couple of launch plays together and hopefully we can get through this week and take them on Saturday."
The 31-year-old knows just how pivotal this game will be in the overall competition and that defeat to either side could also be a huge psychological blow.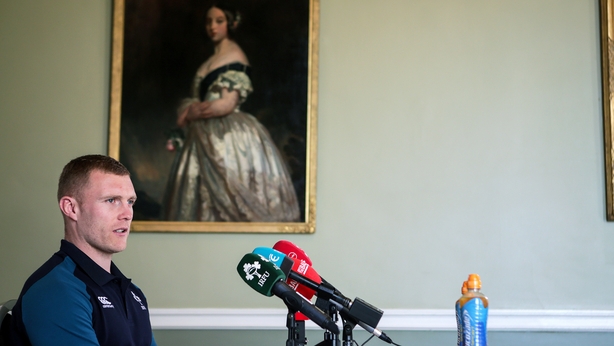 "This game is massive momentum-wise. It's massive for all the six teams this week. Getting that first win and momentum into the leading games [is important].
"A good result or bad result can play havoc on the mind. We're here to enjoy it and leave no stone unturned.
"Not that they were ever down, but I think they are starting to find a good bit of form"
"We know how massive it is of a challenge of them coming over here with a lot of pressure on us as Grand Slam champions.
"They are coming over after a good November with some great results, and only narrowly losing to New Zealand. Not that they were ever down, but I think they are starting to find a good bit of form."
Some experts believe home advantage could be a key component in how the game develops, but experienced Earls does not see it that way.
He concluded: "Personally I don't think so.
"At the end of the day it's a bit louder. We might have a bit support but it's only four whites lines that could be anywhere throughout the world and you just have to go out there and do what you have to do."