It is one of the intriguing sub-plots ahead of England's trip to Dublin next weekend. Andy Farrell putting plans in place to minimise the attacking impact of son Owen and his England team-mates.
It is of course nothing new.
The 2016 Six Nations clash between the two countries at Twickenham, a game the hosts won 21–10 with Farrell junior at inside centre, was the first time in Owen's professional career that he was working with a coaching team that didn't include his father.
"As a kid I never let him beat me at anything, but since he's turned 19 he's beaten me at everything so it's about time I started getting my own back," Farrell senior said prior to that away defeat.
Since then however, Andy has held the upperhand in the two subsequent meetings, with his tight defensive structures ensuring Ireland conceded a total of 24 points in those meetings, while they have renewed acquaintances for the Lions in the meantime.
With Joe Schmidt moving home after the World Cup, next season will see Farrell assume even greater responsibility as the Kiwi's successor, but for now, the focus is England and the defence of a Six Nations championship.
As luck would have it, the two men are currently just 15 miles apart in Portugal, with both squads taking in a warm weather training camp ahead of next weekend's crunch clash.
The question people want to know is, do the men talk shop in the lead up to these encounters?
"Not too much," the England out-half told RTÉ Sport this week. "We've both got jobs to focus on. That's pretty much it."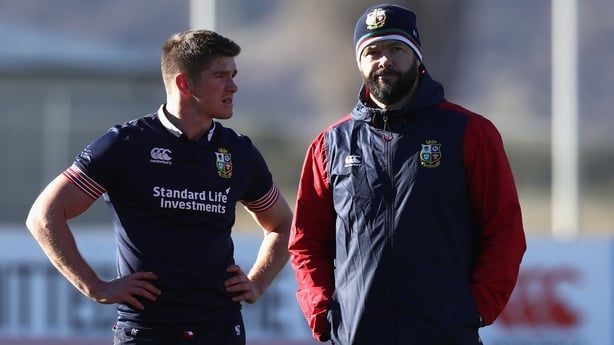 Schmidt reiterated the fact that his defence coach will remain uttrerly professional, and that the opposition, notwithstanding the presence of his son, will have no bearing on the preparation.
The Kiwi says the person he has most sympathy is the woman in the middle, wife and mother Colleen.
"I think it's tough for Colleen," he said. "She has got Andy on one side and Owen on the other. I think she has to kind of mix and match, whereas Andy, his loyalty is to us when we play England. He is no different when we are playing England than when we are playing Australia, or Wales, or France...he is very much well prepared.
"He will do that just next week and after that."
The focus primarily will be on Schmidt's swansong in the tournament he is bidding to win for a fourth time, but he believes Irish rugby is in great hands when his assistant assumes full control.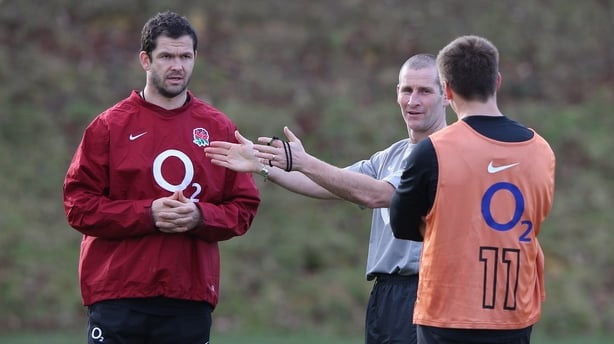 "When we played England when Stuart [Lancaster] and Andy were there, it was always an incredibly tight tussle. They were well organised and their defence was going to put a lot of pressure on us.
"He's done the attack side of the game as well so he understands that. We talk a lot about what we are doing...our strategy is very much a collective one.
"I think Andy with the experience with the experience he has had as an assistant coach, and as head coach previously with Saracens, is really well qualified. He understands the game."
Before that however the small matter of a Six Nations title defence and family bragging rights.