"I want to win the league but I want to win it better" – Brian Clough
Ireland enter rare psychological terrain this spring as, for only the third time ever, they begin the Six Nations championship as reigning Grand Slam winners.
From a fan's standpoint, does it dim the ardour and excitement for the annual jamboree just a tad?
It's not for nothing that Mayo supporters are the most fevered and obsessive in Gaelic football.
As a fan experience, the 'quest for the Holy Grail' model seems to do the best business.
When that Holy Grail is finally stumbled upon, folk tend to relax a small bit.
Indeed, hog the Holy Grail for an indefinite period and a portion of your fanbase is liable to get bored.
There's already talk of Real Madrid becoming suffocated by success. It's now so regular that they are inured to the joys of it.
And this writer can't be the only one who's encountered Dublin fans nostalgic for the days when they didn't trample across everyone in sight.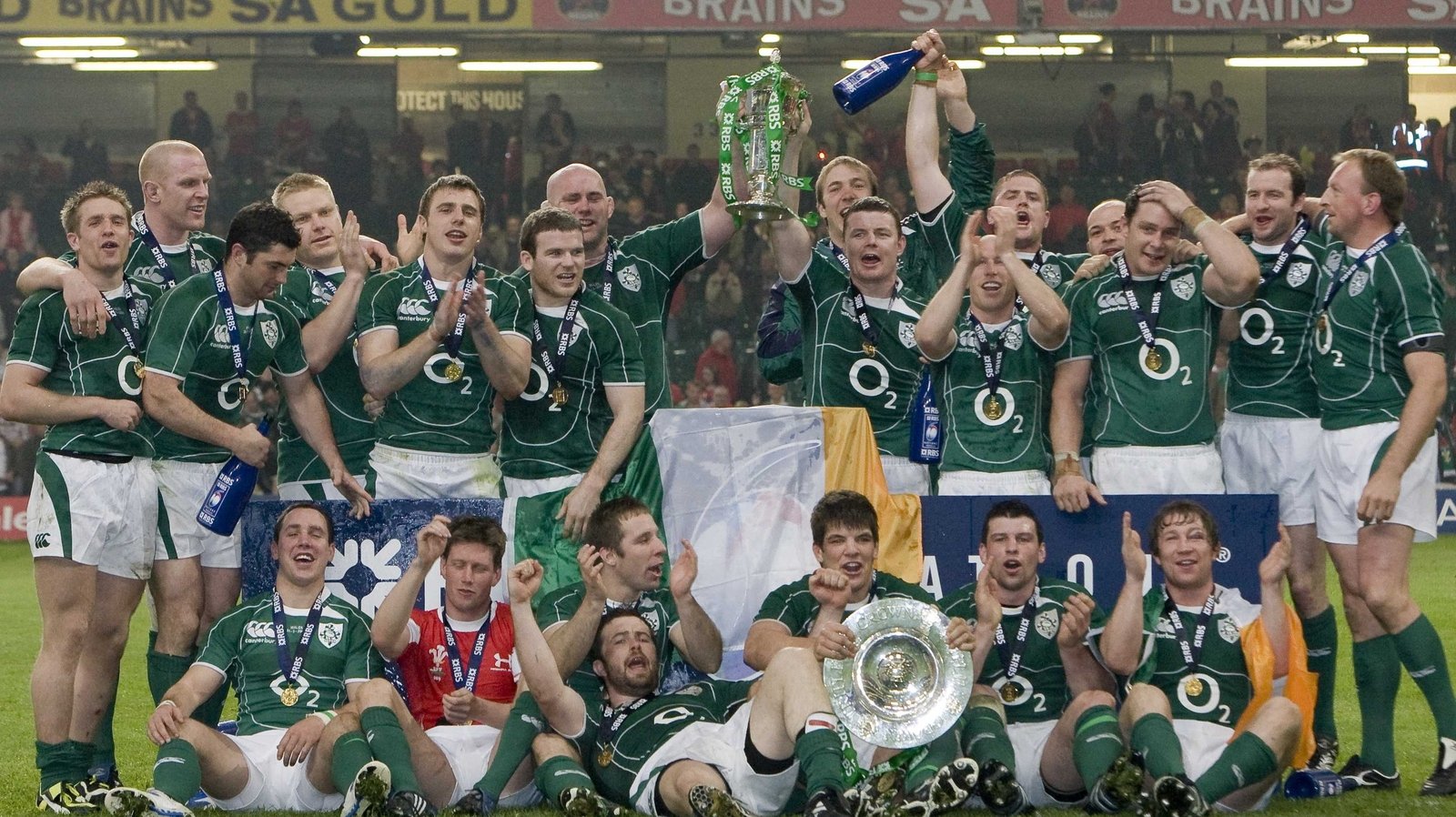 Irish rugby is obviously some way short of that level of dominance. It's still just a one-in-a-row that's been achieved.
It's not as if there aren't new heights to scale in the competition. No team has achieved back to back Grand Slams since France '97-'98 and before them the Will Carling led England team of 1991 and 1992.
But does the Grand Slam, combined with the series win down in Australia, and the November victory over New Zealand, leave the Six Nations defence feeling a bit passe in 2019?
Can't we just get this World Cup on already, etc, etc? A World Cup semi-final appearance! Now there's a Holy Grail worth scrapping for.
2010 is easily remembered. It's so recent there hasn't even been a Reeling in the Years made about it yet
Only twice before has Ireland kicked off a Six Nations spring seeking to repeat a perfect season.
1949 is all a bit Sepia tinged for us to go into in too much depth here. But 2010 is easily remembered. It's so recent there hasn't even been a Reeling in the Years made about it yet.
Ireland's 2010 campaign was a relatively relaxed affair, possibly best remembered for a bizarre loss to Scotland on the final weekend in Croke Park, when it was assumed that a fifth Triple Crown in seven years was a borderline formality.
Johnny Sexton, who'd been abruptly shoved to the top of the pecking order the previous autumn, endured one of his darkest hours and almost suffered the indignity of being substituted when just about to take a penalty with Ireland trailing 17-7. There was a confusing stand-off where O'Gara was itching to race onto the pitch while Sexton stood, hands on hips, awaiting the delivery of the kicking tee.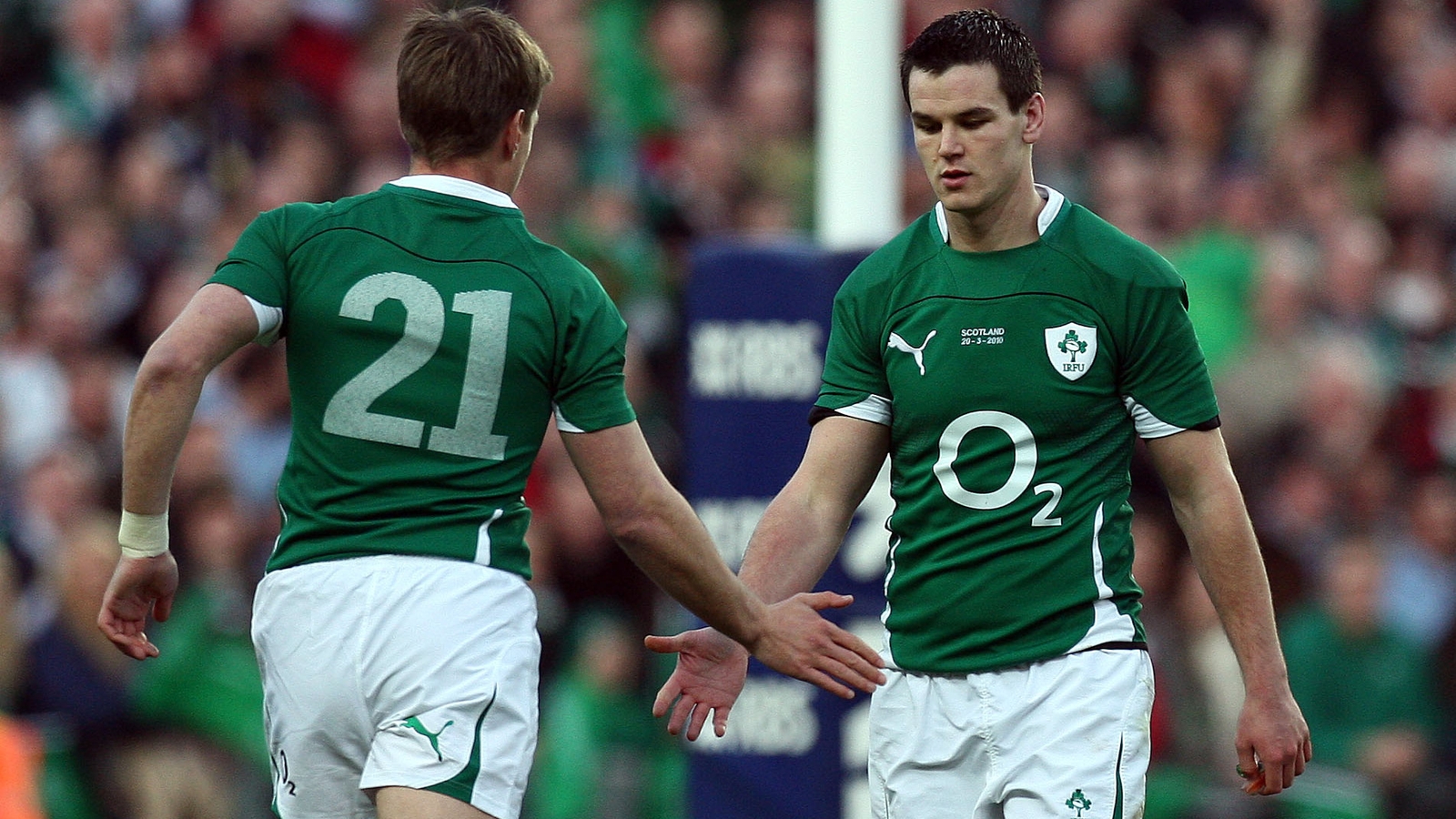 Ireland created a shedload of chances in the early stages but were too cavalier and slapdash about applying the coup de grace. And they wound up beaten by a tenacious Scottish team powered by a terrific back row.
"It was one of those games where you'd think, 'Jaysus, how did we lose it?'" recalls David Wallace. "
Declan Kidney and his side still had oodles of credit in the bank following the previous year's triumph and they had recently warmed the cockles of their supporters' hearts by seeing off England in Twickenham.
So the Scotland loss, while unexpected, didn't spark a particularly vicious round of recrimination.
This benign reaction to a defeat to the Six Nations' bottom team must owe itself to Ireland's status as reigning champions. The catharsis of 2009 had been so long in coming that many rugby fans were simply grateful it arrived.
Maybe, sometimes if you have won a Grand Slam the year before, you feel freer to chop and change
"Look, any time you're representing your country, you're giving it your best shot," Wallace tells RTE Sport. "But maybe it's more of a question of team cohesion there in terms of goals and goal-setting.
"If it's something that there's a real longing for, it's much easier to strive and focus all your attentions on that goal.
"Having done it, it's harder to replicate. And teams are out there trying to knock you off a pedestal and they're not going to be complacent. Certainly, I think that was the case that year with France."
France hadn't yet entered their mysterious decline and remained the Irish pundits' default choice for tournament winners. (We stress Irish pundits. The English and Welsh pundits' default choice tends to be England and Wales respectively).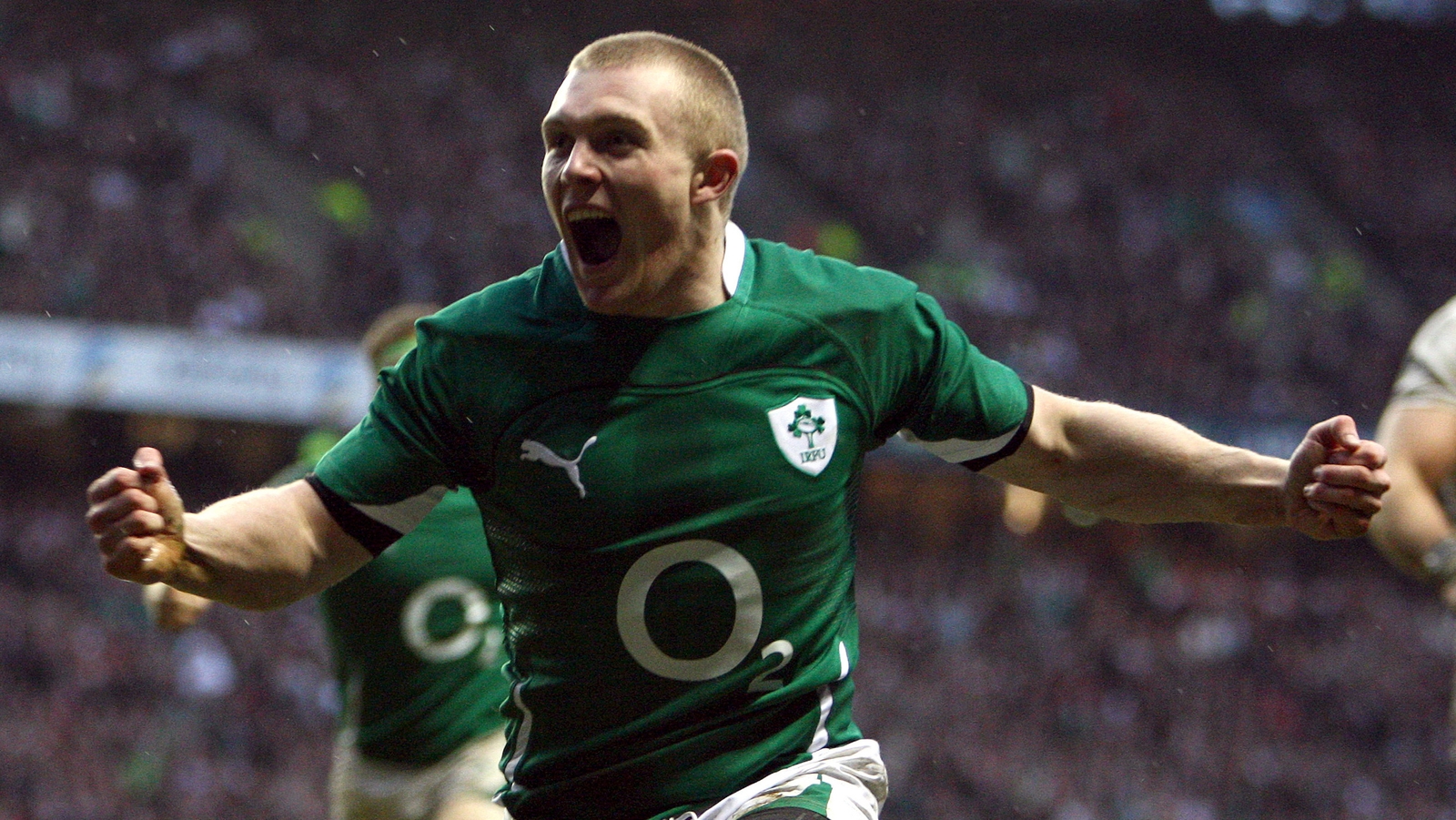 Victories in Paris were still perceived as once-in-a-blue-moon affairs and Ireland's loss in the French capital in 2010 Wallace remembers as "pretty much similar to other games that we played there."
There followed a familiar but deeply satisfying win in Twickenham ("We don't mind losing in Paris but we hate losing to England," boomed a folksy George Hook in the RTE studio afterwards) and a comprehensive win over a misfiring Wales team.
Between the games in Paris and London, Johnny Sexton had regained the 10 jersey from his experienced nemesis.
While Ireland managed wins against both England and Wales, Sexton's kicking remained very wobbly. He failed to land a single conversion from five attempts in either victory and then suffered a nightmare against Scotland.
Were Ireland still hunting an elusive Six Nations championship, there's little chance Sexton would have been torpedoed into the starting XV.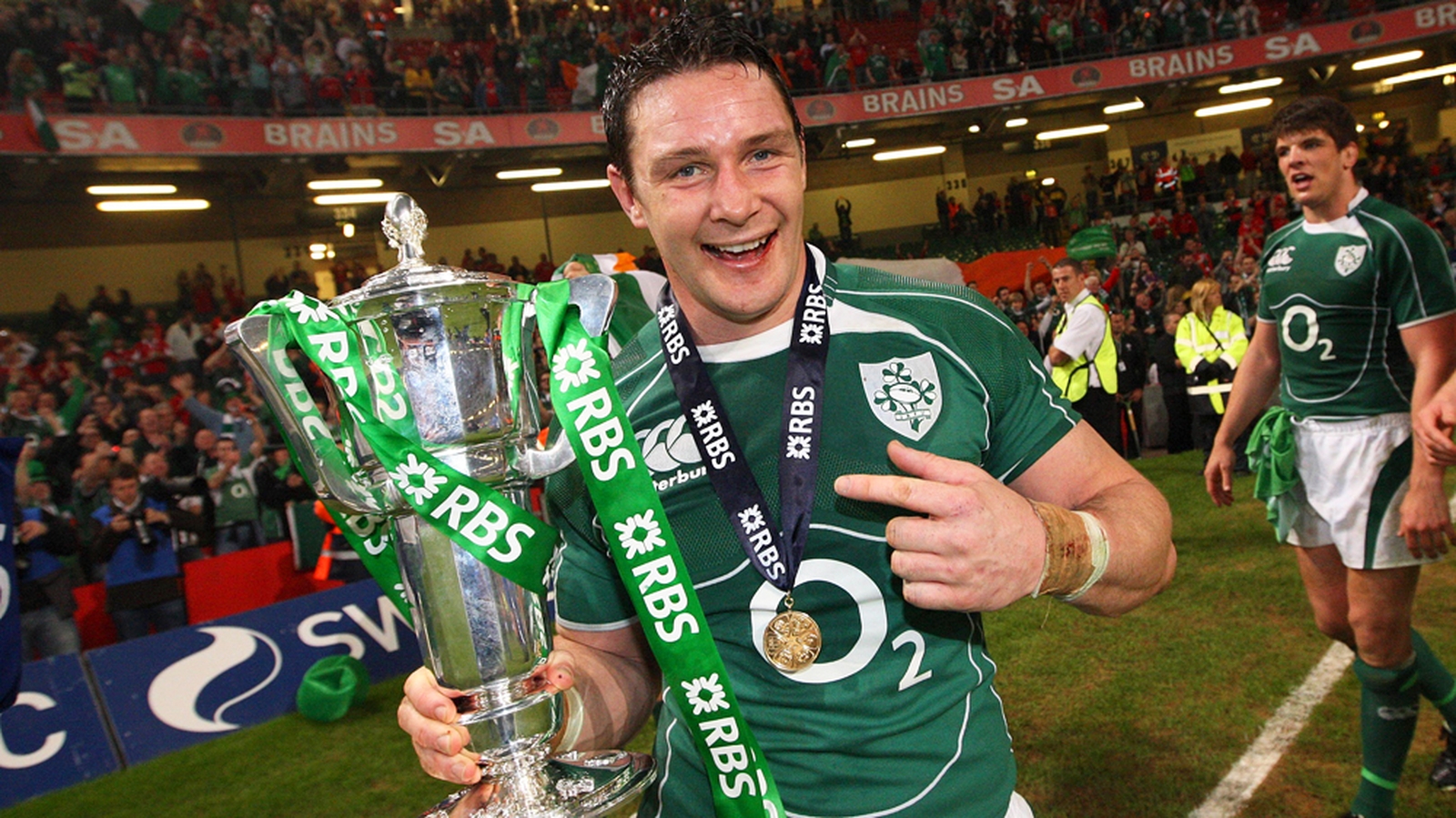 "That year before (2009), we were so consistent with our selection. There were maybe one or two changes to the starting XV throughout the whole campaign - which was great because we were so used to playing with each other," says Wallace.
"I don't think you have to reinvent yourself. It was just the timing of it. Sexton was coming through. Form and other things come into it. You might be looking to future, I suppose.
"Maybe, sometimes if you have won a Grand Slam the year before, you feel freer to chop and change. And you're building for a World Cup too at stage, which was the following year."
Does the World Cup become a bigger deal once the Grand Slam is achieved?
Naturally, that question is particularly acute in a World Cup year. And it's especially pointed for Ireland in 2019 as it's become a matter of urgency that they progress beyond the last four this time around. Stumble at the quarter-final stage again and the taunting won't ever end.
France, back when they were still the cool kids, developed a reputation for casually abandoning interest in the Six Nations during a World Cup year, treating it in much the same way the All-Ireland champions might treat the subsequent year's league campaign.
So much so that, after their back-to-back Slams of 97-98, they were actually wooden spooners in 1999.
The question was asked coming into this campaign. Would the Six Nations be diminished in the players' eyes? That's absolute nonsense in my view
This wasn't any evidence of a steep decline as they demonstrated beyond doubt with that famous win over New Zealand in the World Cup semi-final the following October.
By '99, they'd been there, done that, and had other priorities.
Wallace is adamant, however, that the sight of the Webb Ellis trophy looming into view doesn't detract from the appeal of a Six Nations.
"I think you've to take each championship on its merits. The question was asked coming into this campaign. Would the Six Nations be diminished in the players' eyes? That's absolute nonsense in my view.
"Any chance you get to play for Ireland, you have to make it your best game. The World Cup is so far away in terms of a player's season, that so much can happen as regards injury.
"So you've just got to be focused 100% on playing your best game and trying to win that match and retain your position."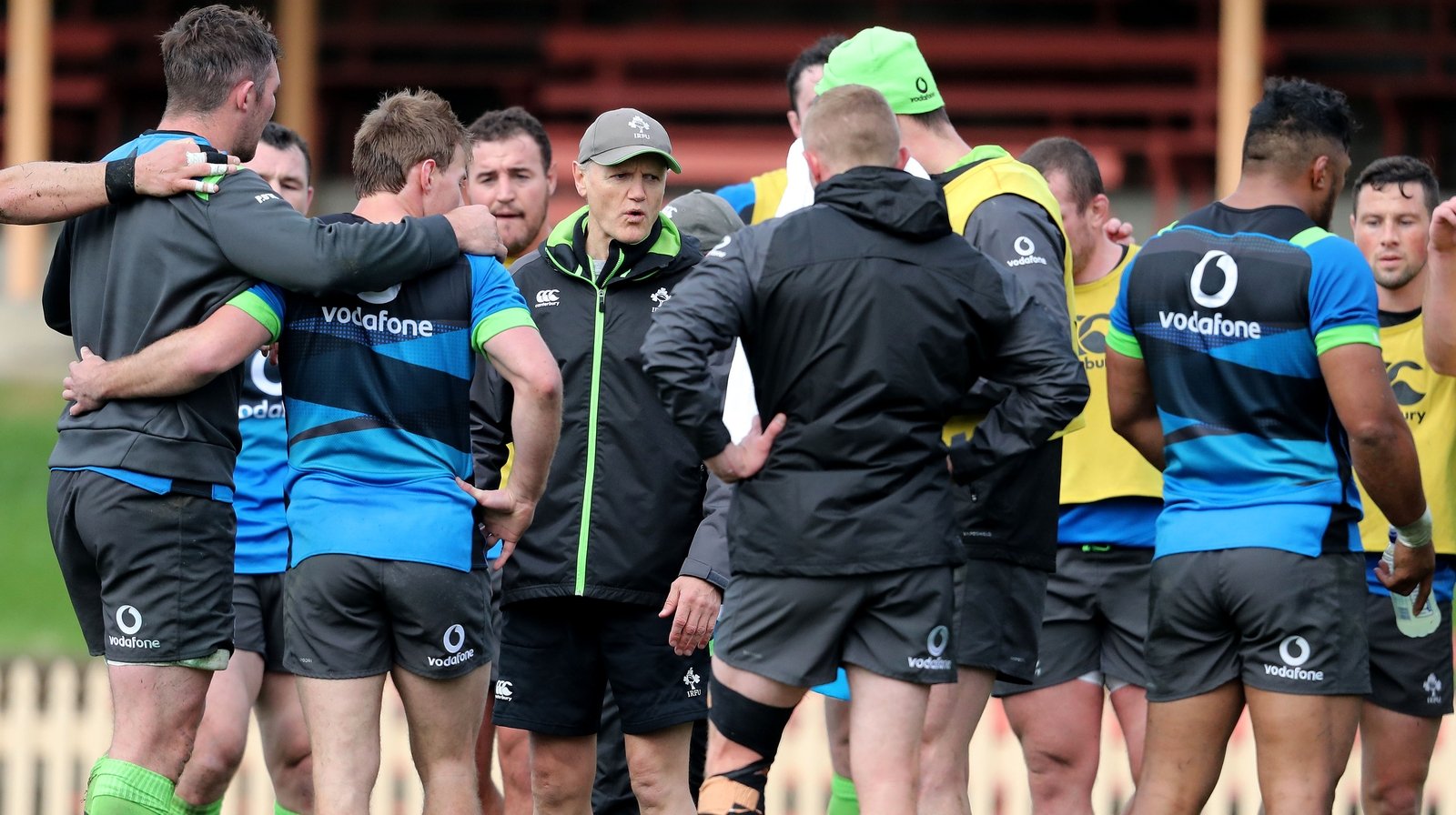 The need for players to retain their position could be key to keeping the whole momentum going.
The Irish system, based primarily around schools, is currently cranking out an absurd number of international class players.
The 2009 Grand Slam team were heavily reliant on a core group of experienced performers. The 2019 squad contains an army of reservists who can seemingly roll on and roll off without any apparent dip in quality.
"There's so much competition coming through. And it's coming from all angles now, you see the three uncapped lads come through from Connacht.
"Guys are looking over their shoulders at where they think the competition is coming from and then, from another direction, three uncapped players arrive from Connacht.
"There are no safe berths out there. And that's the way it should be. Especially in the back row, where there's such fierce competition, guys are going out there playing as if it's their last chance to get into an Irish shirt.
"It's a great position to be in to have that strength in depth
"It's different times to where this Irish team are at compared to where we were. They've shown so much consistency over the past five years, that you'd certainly back them to win another Six Nations."