Facing into European rugby this weekend there have been a few higher profile injury updates, most notably Johnny Sexton and Chris Farrell.
Johnny Sexton is 50/50 for the game against Toulouse which suggests it isn't anything major for the Irish out-half in a World Cup year but Chris Farrell has been picking up some knocks recently.
I'm not trying to speculate on his injury because I don't know anything other than it's a lower leg injury but it's hard not to feel for the Tyrone native, he's not getting much of a run at it since he has returned to Ireland.
Injuries are part of a physical game like rugby and it's not really a question of 'if' you get injured, it's more a question of how you're going to deal with them when they do come along.
Obviously, some players keep themselves in top shape all year round which stands to them on the injury front but there's an element of luck involved and also how that player is made up genetically.
Donncha O'Callaghan springs to mind when you speak about somebody who was rarely injured throughout his career. He had one minor medial ligament injury in the years that I shared a pitch with him but it must also be pointed out that he was one of the most professional players you'll see. That and he didn't have the ability to move at Keith Earls pace which shows the genetic difference between two guys in the same profession.
Pre-season is arguably the most important time of the year for athletes. They are carefully planned for good reason. Those that complete a full pre-season are less likely to get load based injuries throughout the year because their body has been given a base that they can operate at effectively.
Coming back from the off-season out of shape will have an impact on whether you can sustain the effort of pre-season. As an athlete you should be aiming to be more of a Floyd Mayweather than a Ricky Hatton to give yourself the best chance of a healthy career.
Alcohol decreases muscle protein synthesis which is needed to repair your body after a hard fought game
Players deal with the acute phase of injuries very differently too. Some guys like to blow off a bit of steam and have a few pints, probably to escape reality in a sense, but others don't fully understand the effect that alcohol has at this time.
Alcohol decreases muscle protein synthesis which is needed to repair your body after a hard fought game where you are already feeling the effects of the bangs and bruises of professional sport.
On top of that it causes dehydration which isn't a good state for your muscle to be in, although it's pretty easy to fix that if you have a rest day before you go back on the pitch.
A once off isn't an issue, sometimes the mental benefits of letting go can outweigh the physical detriments of a couple of pints but avoiding the habit of post-match pints would be pretty prudent, especially with the demands of the modern game.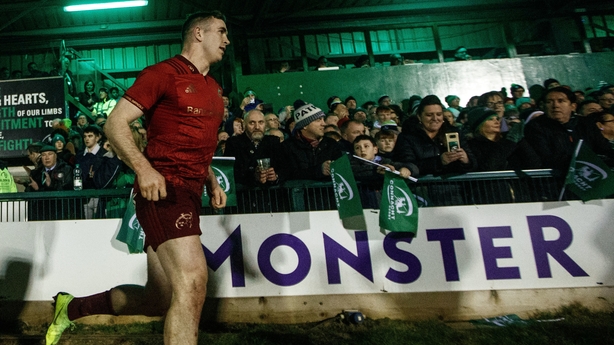 Other injuries are long term and players may have to wait a week or two for a surgery. You can't blame them for wanting to have a night out at this stage but once the surgery is done the smaller details need to be covered off to allow yourself to get out of boots and braces, and be free from crutches to give yourself the best chance of rehabbing early on.
After my injury in 2014 I didn't drink for six months until we had our summer holidays. That's probably a bit extreme but that's how seriously I took my rehab. Funny thing is it was never going to make a difference with the way my hamstring ended up, but I can look myself in the mirror knowing I did all I could and it wasn't to be.
If I had been out on the beer and not looking after myself I'd be pretty annoyed now, whether it was my fault or not because I wouldn't be fully sure.
You'd wonder how someone like Chris Farrell is going to pick himself up again after another knock. How do you set your goals after another disappointment?
High performance sport breeds resilience, if you don't have it you won't last long. Dr Aine McNamara, a performance and talent development expert, speaks a lot about the rocky road in sport. There are going to be setbacks and it's the players that experience setbacks and challenges from a younger age develop this resilience to keep going when things get tough.
Aine worked with us in the academy and I later had the opportunity to be her guinea pig at a talent development conference in Thomond Park where I learned a lot more about player development without the bias of being part of the game at the time.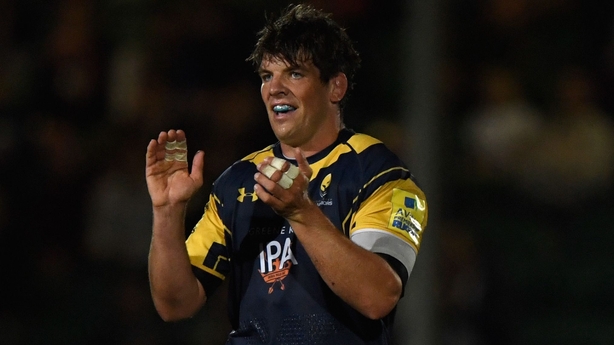 It's a fascinating area but it explains how someone like Chris hasn't had the linear progression that results in some players losing their focus when times get tough. He had to move away to progress his career and has come back a better player for it. No doubt he'll dust himself off again and be back on the pitch in no time.
Managing your nutrition becomes a very important but challenging aspect of your day to day while you're in the rehab group. Sports nutritionists will be emphasising the importance of regular protein feedings and frequenting the 'leucine threshold' every 3-4 hours to help your recovery.
Fruit and vegetables must be encouraged because of the vast array of micronutrients and antioxidants on offer to help speed up the recovery. Depending on the type of injury you might have to put a focus on other nutrients such as calcium, collagen or omega 3 for bone and joint injuries.
Some players love this level of detail. I was one of them, hence I moved in to this area of work since my retirement, but others just want to be told what to eat and when. There's no right or wrong but it's interesting observing the different characters in the squad and how they deal with injuries throughout the season.
Professional sport isn't all celebrating tries and playing in front of packed stadiums. A lot of it is done behind closed doors where nobody is cheering you on and there are more dark days than what we perceive as supporters. It's important to remember that when we comment on players situations and performances.
We never know the full story and we're not always entitled to it but we support our team and its players for the love of the game, at least that's how it should be.