The interprovincial games of last weekend feel like a lifetime ago with all the eating and socialising done in the last few days but these games were worth as many points as any other games throughout the year.
I was disappointed to hear people saying that Munster will take their losing bonus point and return across the border happy enough to enjoy their own Christmas.
I don't think it's a good enough mentality to bring a slightly weakened team up north to try to survive and get on to the next one.
Giving internationals and important provincial players a rest is a non-negotiable in rugby these days but that's not what irks me; writing off the younger or more inexperienced crop to a losing bonus point does. Most of these guys are rightfully fighting for their place and could be in the starting side for Heineken Champions Cup if selection goes their way.
Leinster aren't speaking in terms of losing bonus points at the moment. I understand that the Leinster conveyor belt is in full flow but every province should be trying to produce enough that they go into every game at least with the intention of winning. And that's exactly what Leinster did, clawed back what would have been an easy game to give up on before Christmas after resting a lot of their leading players.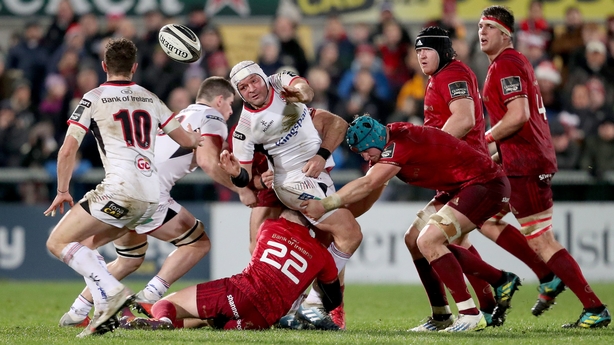 Maybe the players weren't speaking like that and I hope they weren't but that was the general consensus with the public. Munster may have been lucky to be awarded a penalty which gave Bill Johnston the opportunity to grab a match point before they left but before Rory Best's intervention the game could have gone either way.
I don't think home teams are entitled to win anymore and away teams in a professional era should be looking to take scalps and upset the status quo, not just make up the numbers.
I do understand that in the professional game teams will look to target a certain amount of points in different phases of the season but there were the same amount of points on offer last Saturday night as there will be this weekend when Europe's form squad visit Thomond Park.
The key difference between Munster and Ulster at the weekend was the introduction of Rory Best to the field. It was his two moments on the ball that created Ulster's scores and changed the dynamic of the game.
He didn't bring Ulster up to the Munster five metre line on his own but he did draw two defenders and displayed great handling to allow Dave Shanahan to score his sixth try of the season. If you look at the upfield support lines that Shanahan runs it isn't a surprise that he's scoring and directly involved in Ulster scores.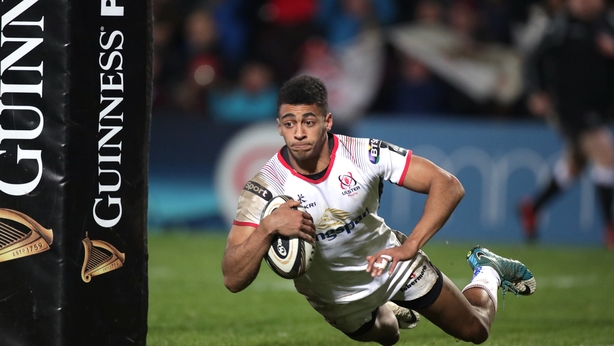 What was more impressive was his offload in the middle of the pitch on the hour for Robert Baloucoune's try. Munster seemed to jam three defenders on Rory Best who miraculously offloaded the ball to allow Ulster to take advantage of the narrow defence.
From Munster's point of view it is criminal to commit three players to one ball carrier without tagging the ball. If you're going to hit in from the outside you have to stop the ball from being played or you are left in a very vulnerable position.
Aggressive defences are the standard now in rugby union and are becoming increasingly difficult to attack against. Teams are benefitting from turnovers, forced errors and playmakers ducking back inside to a strong foundation defence because of the line speed coming from the midfield and outside backs.
This can also work against you though as players are given a license to make decisions, decisions that I feel they should be making but ones that they can also get wrong, especially the more inexperienced players who might practice this at training or AIL level but don't get to rep it during interpro's or Pro14 level every week.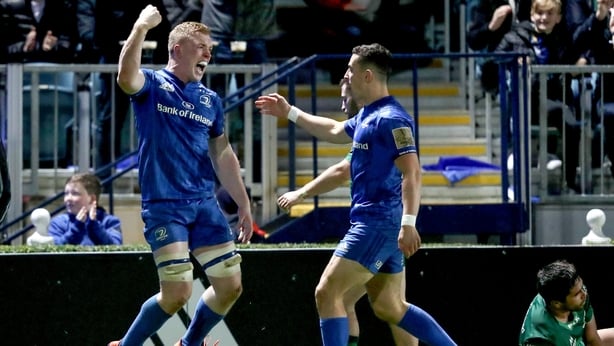 I've seen it at training where players are hitting in and not keeping their hips up the pitch. When you tell them what you can see from behind the defensive line they tend not to believe you because they thought they were running straight but their alignment is being challenged by looking in at the ball and their body seems to follow. It's the same with attackers thinking they're running straight at the defence but naturally attackers will buy a bit of time by running slightly lateral before making their decision.
Better defenders will resist the urge to try to shut the attack down when someone else is standing on their inside already prepared to make the hit. If you don't stop that attack with man and ball you become open to a quick ruck and unless your realignment is rapid, opposition teams will make you pay on the next phase or two when you're scrambling.
You will see these better defenders hitting in to shut down the attack when their team is down numbers or they will stay in their own channel and keep coming forward until the play enters their zone and they can make an impact in the collision after already taking away the gain line with their line speed.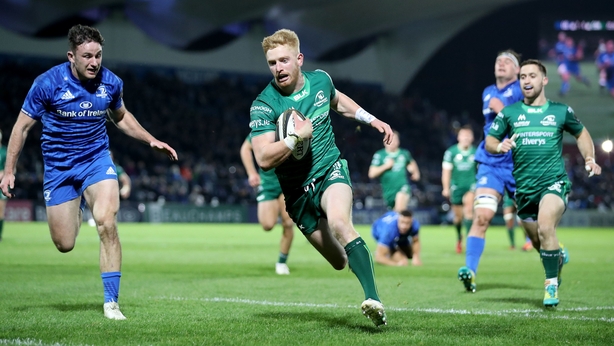 To keep these defences scrambling you have to have an offloading game and I feel it is one that Munster are lacking at the moment. They are finding space and making line breaks but don't seem to have the same emphasis to keep the ball alive as other teams and it results in having to find another chink in a recovered defensive line.
This is only a hypothesis but if the defence is coming up against an attack in training that doesn't offload the ball repeatedly they will get used to defending that way and being able to jam in on attackers without having to worry about the offloading channel. Maybe it was an isolated poor read from a Munster defender but Rory Best was the catalyst for an Ulster win as a result of a great offload that may teach Munster a lesson on both sides of the ball.
Silly season is coming to an end but a lot of the general public are still in holiday mode. For the Irish provinces it is straight back to work and it is certainly back to reality for Munster who will need to get back to winning ways without the excuse of being away from home. They will host Leinster at Thomond Park which isn't easy. I'm expecting to see strong selections with all provinces looking to build momentum going into the Champions Cup in two weeks. Ulster are hitting a run of form travelling to the Sportsground where Connacht will want to right the wrongs of last weekend.
These are two vital match clashes and a nice way to round out 2018.