RTÉ rugby analyst Bernard Jackman believes that it would take 'something really big' to convince Stuart Lancaster to leave Leinster, but admits that his recent exploits mean that he's a coach in demand.
Former England boss Lancaster, who departed the role in the wake of the 2015 World Cup pool exit, has been linked with a return to his homeland.
Reports claim that the Leinster coach could be in the frame for a return to the coaching set-up at England as well as club rugby, with Bath among the teams reported to be keen on him.
Lancaster has been commuting from England since taking the senior coaching job with Leinster in 2016, having joined them after losing his job as England head coach on the back of a disappointing World Cup campaign.
England failed to make it to the quarter-finals of the 2015 World Cup, which was held on home soil, but Jackman believes that Lancaster's time in charge of the Red Rose shouldn't just be judged on that tournament.
Speaking to RTÉ Sport, the Dragons coach said: "He's a very proud Englishman and if you look at the work he did in terms of trying to get England to perform at that World Cup, you have to take into account that they did a huge amount of things well leading into that World Cup.
"Unfortunately, history is defined by the results and they were in a very tough World Cup group with Wales and Australia and they missed out on qualification.
"In some ways, it came down to the decision to kick to the corner rather than take the points (in the 28-25 defeat to Wales). It was a very fine margin.
"Until it all unravelled, the feedback from the players and the coaching staff was the incredible job he'd done in turning the team around. Let's not forget the team he inherited were a mess post-World Cup in New Zealand when there was all kinds of off-field issues.
"He did a huge amount right in England, obviously the World Cup was a huge disappointment for him personally and I don't know whether another bite at it would be attractive to him."
While Leinster head coach Leo Cullen today insisted that Lancaster is happy with the province, he stopped short of saying that he believes he'll stay with them if an offer from England came.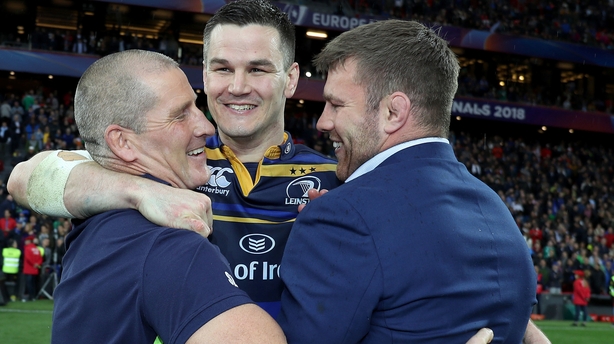 Jackman believes that the urge to return to the England set-up to right the wrongs of 2015 could be too hard to resist for Lancaster.
"I'd say it would be hard for him to turn it down if that came on board, because obviously he'd like to go and rectify things.
"I think what is sure is that he's very happy in Leinster and it's a very good match, him and Leo work incredibly well together. He's got a great squad of players that he's making better.
"He's also getting to do a lot of stuff around the leadership development, which is really important to him. Not just in terms of players but in terms of coaches and backroom staff.
"I'd imagine that it would have to be something really big to tempt him but the way that Leinster are going at the moment and his role in that will make him a candidate for many jobs."