Paddy Jackson said he would like to play against Connacht next weekend in Galway but it remains to be seen if he will be making the trip to the Sportsground.
Perpignan lost their eleventh league game in a row when they went down 22-11 at home to Bordeaux-Begles on Sunday and any hopes of a revival to save their Top 14 status will hang on them having an exceptional run of results over the festive period and into January.
Accordingly, they seem set to send an understrength team to Galway for Saturday's Challenge Cup clash but may load up for the return match the following weekend at Stade Aime Giral where they will be looking for their first win of a difficult season as a timely boost heading into the festive programme.
"I'm not sure if I will go to Connacht," said Jackson. "If I go it would be great to play on Irish soil again but that's up to the coaches so we will just see how it goes."
Perpignan's return to the top flight after suffering their first relegation in their 116-year history four seasons ago has been a struggle and they languish bottom of the table, eleven points adrift of Grenoble and another two away from Agen.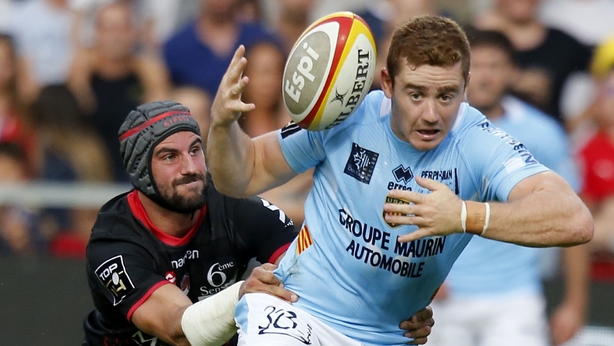 They drew against Bordeaux-Begles in the Challenge Cup — the only game of 13 they have not lost — but their main focus at this stage is a festive run which will decide their fate when they travel to Racing 92 and Stade Francais and host Clermont Auvergne in between.
It could hardly be much tougher after a trying campaign. Jackson, who has been linked with a move to Lyon in the summer if Perpignan are relegated, has taken some of the flak for some missed kicks in recent weeks but Perpignan's problems run much deeper with a pack that is regularly out-muscled and a backline unable to put phases together.
A crowd of 10,066 still turned up for a 12.30pm kick-off on Sunday and they booed and cheered in equal measure as they fell to yet another defeat.
Jackson has never experienced a run of losses like this in his career but he is taking positives from it as he resurrects his career in the south of France.
"I'm really enjoying it and delighted to be back playing. It's just the noise builds up a bit more when you are not winning and everyone is just anxious to get that win.
"I've never had a run like that, not that I can remember, but these are life experiences and I believe in this team. I think it's a brilliant group but it just hasn't clicked for us yet. Every game we have played we have shown glimpses of what we can do, it's just bringing it all together is what we need to do," added the 26-year old.