It's been an eventful November series which continued into this week as Johnny Sexton was rightly crowned World Player of the Year and Joe Schmidt and his team were lauded for being the best of 2018.
The mood was somewhat marred with the announcement that Joe Schmidt would be moving on after the World Cup, but it seems as though everyone celebrated his achievements and focused on being lucky to have him rather than looking at the negatives.
To be fair, he owes the Irish game nothing and there's still a Grand Slam and World Cup that Schmidt is plotting to win..
As players return to their clubs for Guinness Pro14 action, it can be an anticlimactic week wedged between the November series and the next round of Champions Cup. It has always made me think about the players at the top of the game and how good they are at compartmentalising the highs or lows of massive competitions and getting back to the basics.
When I was at training I would watch the likes of Peter O'Mahony and Conor Murray and wonder how they do it.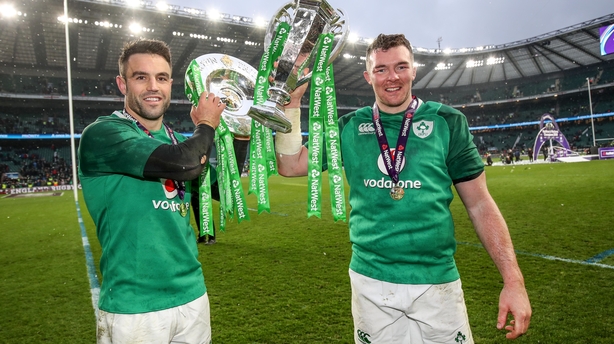 After a tough loss, I would always have wanted to fast forward time to get back on the pitch to prove to myself and others that I was capable of playing well. My aim was to leave the last game behind, but you can't fast forward time.
Often you had to live with some of those demons for an extended period before you could go at it again. These internationals don't know what that feels like as a collective recently, but there have been disappointments throughout the years. They simply get up and get on with it.
At the same time, it can be just as hard to come from the highs of beating the All Blacks and come down a level to Champions Cup rugby, or even further to Pro14 rugby. These guys fit back in seamlessly and more often than not they back that up with another top performance for their clubs.
It must be mentally draining to be relied upon on like that week in, week out, but that's what separates them from the rest.
Some players have all the physical attributes, but can't keep up mentally. I don't mean that they are stereotypically mentally weak, but turning up consistently with high standards and your best performances can take it out of any person.
You always heard the phrases when you went through underage programmes and the academy that there's very little separating most players, but it's the mental side of the game that the top players have and it takes a long time to understand what that means.
Everyone can squat, everyone can bench, attend meetings and get their extras done. But bringing standards and pushing yourself at every training session is the toughest thing to do.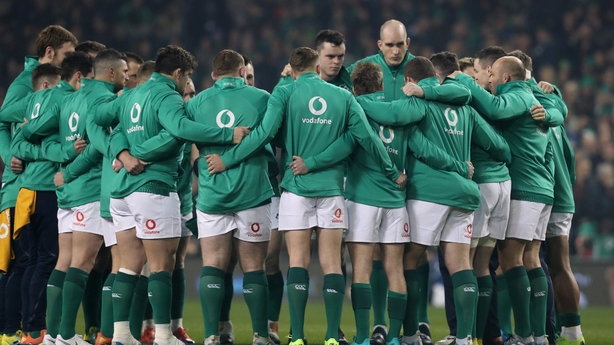 Just think about the international players' season. They go on a tour in June while other players put their feet up. It results in a later pre-season where they have to hit the ground running to fit in at the standard of the rest of the squad and play a few warm up games before they compete in Europe.
After that the international window is back, Champions Cup, Christmas (which they don't have much of), Champions Cup, Six Nations, on to the business end of the season and they're nearly back on tour again.
You hear a lot about second season syndrome. Players make a breakthrough for their club and get parachuted into some Irish camps and possibly get on a tour. The next season is very difficult to reach the same heights. Quite often players are carrying a few niggles through that season because they need to hold on to their spot and don't get a chance to get back to full health.
They also aren't used to that type of intensity and load over the course of a season. Physically and mentally this will affect players, so it's not really a surprise when some players fail to back that up with another meteoric season.
People would argue that they're paid well enough to be able to lift themselves for games and they would have a point.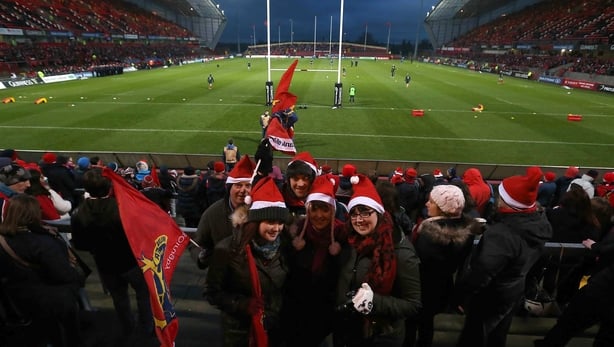 But the mental toughness required for preseason, or the pre-preseason when nobody is watching, or at Christmas time, is a mark of true professionalism.
Christmas is always a funny one. Everyone else is downing tools for a couple of weeks, but athletes nearly have to up it a gear at that stage to be the entertainment while everyone else enjoys a pint between Christmas and the New Year.
If anyone has heard anything about Irish camps under Joe Schmidt they'd understand that even being in Carton House is a challenge. There's a lot of information and practice gone into that victory over the All Blacks. They don't just turn up and run a few plays. The level of detail expected of every player is immense and would warrant its own recovery, physical training aside.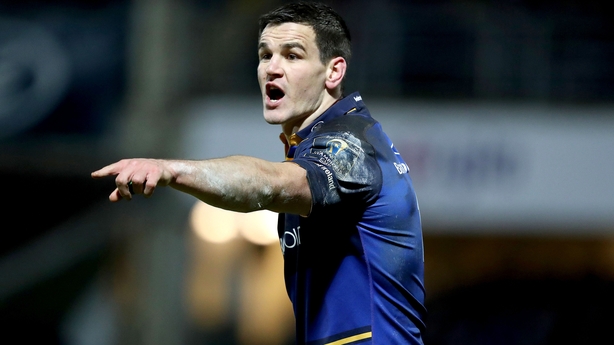 How does Johnny Sexton return to Leinster camp and not believe he's the best in the world? How does he keep his feet on the ground and remember that it's the kicking session he does on his own a couple of times a week that earned him that accolade?
How does Peter O'Mahony leave his man-of-the-match award at home and go back to poaching at tackle bags in UL?
"Top players keep going because, by their standards, they still have something to prove to somebody somewhere, not least themselves"
Of course there's a spring in their step and they've built a confidence from what they have achieved, but it only takes one bad game to break that confidence. The highs and lows of professional rugby are much greater than what we see as a public audience.
The hard work is done far from the television cameras, not between the stands of the Aviva Stadium.
Top players keep going because, by their standards, they still have something to prove to somebody somewhere, not least themselves. They deserve every success they get and work hard for it.
Long may this success continue.