Ireland captain Rory Best insists that head coach Joe Schmidt will leave a lasting legacy on Irish rugby, but added that he's not ready to see the back of the New Zealander just yet.
Schmidt's contract with Ireland expires following the World Cup next year and the IRFU are keen for him to sign a new deal.
However there have been question marks over the former Leinster coach's future in Ireland, and he has been linked to a return to his native New Zealand to take up a role with the All Blacks.
IRFU chief executive Philip Browne revealed last month that Schmidt will decide on his future after the November internationals, with Ireland welcoming Argentina to the Aviva on Saturday and then facing the All Blacks the following weekend.
Speaking in the build-up to the Argentina game, Best was asked about what kind of legacy Schmidt would leave when he eventually does go.
"What Joe has done for Irish rugby, not just the national team but with Leinster, is plain to see in silverware and it speaks for itself," the Irish skipper replied.
"For me no matter what Joe does, he has changed Irish rugby and how we perceive performance, how we perceive preparation.
"His legacy with obviously be trophies and what Leinster have now become and were under him and where Ireland are pushing towards becoming and have achieved.
"It will also be about potentially the coaches he brings through in years to come. You see a bit of it now, the likes of Paulie [Paul O'Connell] over in Stade Francais.
"You'll probably start to see that more and more as guys who have five, six, seven or ten years involvement with him start to retire and start to take up that side of the game. I think that will probably be the lasting legacy."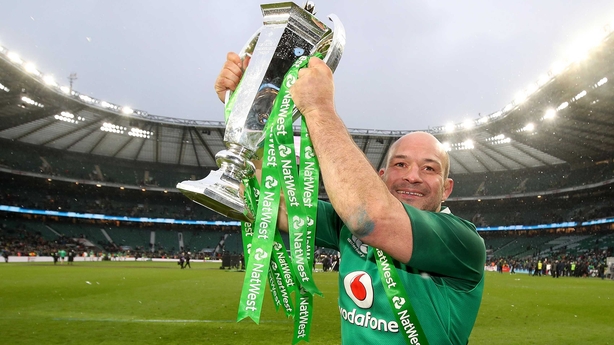 While Best admits that he can understand the lure that a job with the All Blacks would hold for Schmidt, he is hoping that he'll resist that and choose to extend his contract with the IRFU.
"Obviously from a player's point of view and even from an Irish rugby fan's point of view, you want to see the best coaches staying and he's the best coach I've ever worked with," the Ulsterman said.
"In my opinion he's one of the best coaches in the world and that's who you want in charge of the national team.
"He has to do what's right for him and if that is a change then his legacy will go on longer than just the silverware that sits in trophy cabinets."
Should Schmidt opt to end his association with Ireland, Best does not believe that the IRFU will have to look far for his successor and believes that there are plenty of people currently involved in the Irish coaching set-up that could step up and replace him.
"I think when you look at our coaching staff there is that option," he said. "Simon [Easterby] and Faz [Andy Farrell] took a lot of the preparation last week and all that happened there.
"Simon has obviously been a head coach at Scarlets, Faz has coached Saracens who aren't bad, he's coached at England and he's been involved in a massive part of our success here.
"So there's plenty of options and there's plenty of good young coaches around and I think that's the next steps not just for Ireland but the provinces, as we bring through Irish coaches and not have an over reliance on foreign coaches."