Wales coach Warren Gatland wants clear heads and composure under pressure as his side seek to end their horror run of 13 defeats in a row against Australia at the Millennium Stadium on Saturday.
The fixture comes 10 months before the sides clash in Tokyo at the 2019 Rugby World Cup and while Wales are in form with six wins in a row, the true test of their progress comes in Cardiff this weekend.
Gatland is quick to point out that six of those 13 defeats have been by five points or less, but that inability to get over the line in tight battles provides a worry.
Defeat would be another devastating blow against an Australia side that has won only three of their 10 tests this year, including a home series defeat to Ireland.
"It's being clinical in those last few minutes," Gatland told reporters this week, saying decision-making on the field when under pressure had been a major factor in the run of losses.
"We've gone through some of those examples in the last few years when we haven't read a certain pressure situation, where players have occasionally given away stupid penalties, or where we haven't defended smartly. We've gone through a number of those scenarios."
He is hoping the tense 21-10 victory over Scotland in Cardiff last weekend proves the right mental preparation to tackle the Australians.
"The good thing about last week was that we were under a lot of pressure at times and we showed composure when we needed to, so hopefully that transfers to this weekend."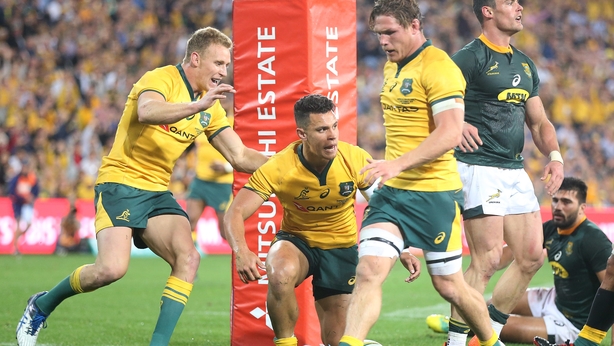 Toppling Australia would be a massive affirmation of Gatland's plans in the build-up to the World Cup, and also provide confidence when the teams meet again next year.
In contrast, to suffer another defeat when many consider them favourites would be a blow of similarly disappointing proportions.
"This game is important for the next 12 months. It is not the most important, the pool game at the World Cup is going to be the most important one," Gatland said.
"This will definitely be important from a confidence point of view, and yes, it's been well-documented that they are under different sorts of pressures than we are.
"But the pressure for us is being favourites and being able to handle it."
Last year Australia were comfortable 29-21 winners in Cardiff, with only a late try adding some respectability to the scoreline for Wales.