Ireland versus Italy in Chicago isn't the type of November international we're used to seeing but there's a lot of interest, despite the lack of some big name players.
It's great to see the likes of Will Addison being rewarded for his form with Ulster and Ross Byrne is well overdue a cap at this stage. They'll be hoping to make their debuts from the bench this weekend.
An even greater story is that Ian McKinley is set to face his ex-team mates in Chicago, provided he comes off the bench for his fourth cap. McKinley lined out in green with this week's Irish captain Rhys Ruddock at Under-20 level back in 2009. Since then he has retired, come back, switched allegiances and fought his way on to the Italian national team.
Not everyone knows how hard it is to go through retirement from rugby due to injury, although that number seems to be growing these days. Either that or I'm more sensitive to it since my departure two years ago. The emotions that you go through are tough to deal with and every glimmer of hope along the stages of rehab make the setbacks that bit harder to take.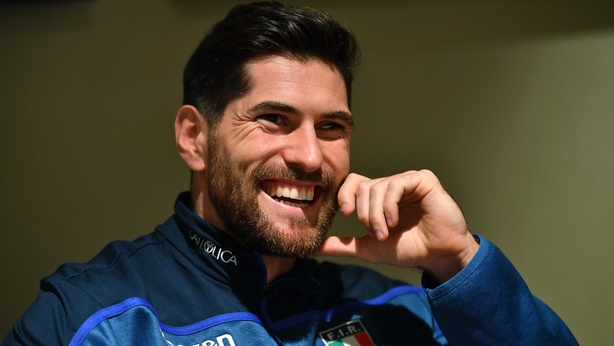 For a guy like McKinley to dust himself off and pursue a career in Italy is a massive credit to him and his mentality and it's great to see him getting an opportunity at such a high level. It may not be the colour he thought he'd be wearing when he got to the international stage but there's no doubt he's every bit as proud of the journey.
Normally, we would be talking about how bringing a team together at shorter notice would make it tough to find a performance, but if anything this works to Joe Schmidt's advantage compared to other teams. From speaking to some of the players it seems that Irish camp is quite intense and you need to have your homework done.
Most players that have been selected will have spent a good bit of time in these camps regardless of how many caps they have earned. Joe likes to bring more numbers to Carton House and give guys a taste of what it's like to be in an international set-up and what exactly is expected of them in terms of preparation and the detail in the gameplan.
Some of the dangers with less familiar combinations are that everything is off by that split second. The timing in the lineout is a little bit off, shorter runners can over run the pass from the out-half because of the lack of familiarity or the eagerness of that ball carrier to make an impression in the contact area.
Discipline can also be affected by eagerness to impress, particularly at the breakdown. Irish teams have come out on the winning side of the penalty count more often than not lately and that has been part of their success. They should win that battle again this weekend unless Italy can put them under the sort of pressure that leaks penalties, but I doubt it.
The defence for the most part will look after itself. When players get opportunities like this, especially in a World Cup year, they will be keen to complete every tackle. Defence is very much a mindset and if you're willing to make the hits without any other distractions there's normally not a lot of missed tackles.
You can speak about systems and everything else but if you decide mentally that you're going to make the tackle it will be made nine times out of 10 regardless of the technique.
Some of the difficulty within the system will be that seam from the back of the lineout and the first back or the midfield combination. Setpiece can be a bit more technical to defend than phase play because forwards and backs have different priorities as the setpiece unfolds. After the initial connection is made defence becomes more straightforward again.
Joe Schmidt has picked his pack quite strategically making sure there's plenty of experience in the cornerstone positions. Sean Cronin and Devin Toner have 62 and 60 caps respectively so if the Irish lineout malfunctions we could see them introduced although Niall Scannell has shown how strong his throwing is with an excellent performance in a gale force wind at Exeter.
He'll be looking for a familiar face in Tadhg Beirne who has been calling some of the lineouts with Munster this year so that should help. Even some of the younger guys in that pack seem like they've been around the Irish setup for quite a while. Rhys Ruddock and Josh Van Der Flier share just 29 caps between them but both are capable of man of the match performances this weekend.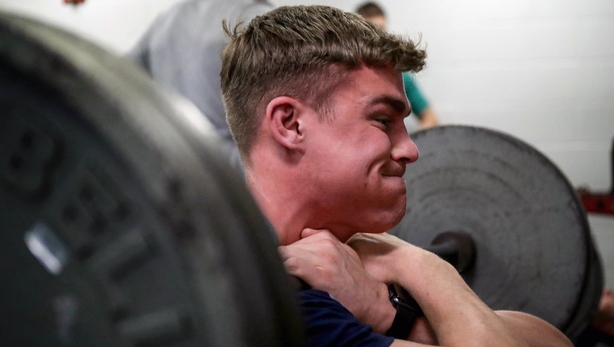 The backline is a bit more inexperienced with Garry Ringrose as the highest capped player. It's going to be exciting to see who steps up and what the backline will bring without the guidance of Jonathan Sexton. Jordan Larmour being named at full back is one to note. He seems to do damage with every touch of the ball and he should see a lot more of it in a more central role.
I'd expect Ireland to be too structured and prepared for Italy but we know these Italian teams can take a while to break down.
If the Irish combinations can start the game well and build a score line we should be in for a relaxed second half of valuable game time for some of the more inexperienced players. A rocky start could see longer stints for higher capped players.
In one sense a tight game would be a good practice run for the pool stages of the World Cup.
To keep a fresh squad throughout the early stages of the pool, Joe Schmidt needs to know that these guys can break sticky teams down eventually and he won't need to call on the cavalry to get them through.
Follow Ireland v Italy via our liveblog on RTÉ.ie/sport and the News Now app.