World Rugby's clampdown on dangerous tackling is forcing players to readjust their technique, according to Leinster centre Rory O'Loughlin.
A recent study concluded that "head contact between a tackler's head and ball carrier's head or shoulder was significantly more likely to cause a Head Injury Assessment than contact below the level of the shoulder".
This finding contributed to a stricter line from officials with a view to changing player behaviour around the tackle.
The first two rounds of Champions Cup action saw a number of incidents – including Danny Cipriani's red card against Munster and subsequent six-week (reduced to three) suspension – that showcased the new policy, although, as always, there have been complaints around consistency of application.
O'Loughlin, who hopes to line out for Leinster away to the Southern Kings in the Guinness Pro14 on Sunday, revealed that the province's players are actively working on ways to improve in the tackle.
"It's been spoken about most weeks because every weekend is a new incident and they are pretty severe punishments," the centre told RTÉ Sport.
"Players are missing a load of games. It's something you have to be serious about and it's not going away anytime soon.
"It does come down to tackle technique.  You can be unlucky, I suppose, if the ball carrier comes in [high] or if your arm slips up [in the tackle].
"But working on tackle technique and lower chop-tackle focus is what we've been doing with [contact skills coach] Hugh Hogan here.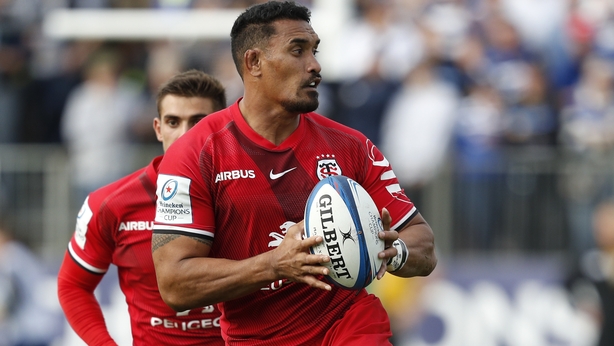 "It does seem to be the way forward. The best way is to practice good technique, get lower and then you avoid the risk of being on the wrong side of one of those decisions.
"If a player is running in and there's the threat of an offload you can still stay high and attack the ball.
"More so, being aware of where your shoulder is going and where your head is going and if it's going towards his head, you can't be reckless in that area.
"But there is still a way to defend an offload by going towards the ball and taking the risk out of going in with a shoulder to that area.
"While it might give them more of an opportunity for offload by going lower, I think if you're playing against a team that has a massive offload threat there's going to be ways to defend against that without having to be reckless."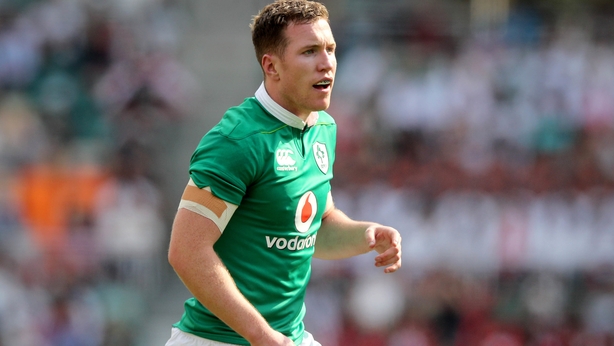 O'Loughlin was capped by Ireland against Japan last year but said that his last contact with head coach Joe Schmidt was after the 2018 Six Nations squad was named.
Before he thinks about usurping those ahead of him in the pecking order such as Robbie Henshaw, Garry Ringrose, Bundee Aki, Sam Arnold, Stuart McCloskey – and now Will Addison, the 24-year-old knows he has to step up with the province.
"After the Six Nations squad was announced I was chatting to [Joe]," he said.
"His target for me was to get more games in Europe so I presume that's still the case.
"After I didn't feature against Wasps I sort of saw it coming, that I wouldn't be in the [November] squad.
"Obviously, I'm still disappointed. You kind of have a bit of hope that you'll be involved.
"That's the goal for me, to play in Europe.
"I've an opportunity now in the next few weeks to get game time with Leinster and that might put me in a position to play in the next European games against Bath and then the next time an Irish squad is picked, I might have a better shot."