There are a lot of questions in the last few weeks about the tackle laws and what's the best way to go about it. As coaches are we changing the way we'd like our players to tackle? Do the players fully understand the laws and why are they so stubborn to change their technique?
In my experience with Cork Con, our head coach Brian Hickey is making the point every week that any arm up over the shoulder will be a penalty. He has been hot on it in the last few weeks to make sure that the players are understanding the focus that referees have.
We've been caught for a couple of penalties because players are still getting used to it but there hasn't been any shoulder contact with the head, not from what I've seen at least. The penalties have been for that lazy arm over the top of the shoulder from some of our taller forwards but there hasn't been any contact to the head so the coaching seems to be working to some degree.
Some of the bigger players in the professional game are looking to assert their dominance with big shots and show their power in the tackle. We've seen CJ Stander get away with one recently but he won't get away with many more of them if the referees continue to clamp down on high tackles.
You'd have some sympathy for Danny Cipriani. His tackle technique looks like that of a player that doesn't actually want to put the shoulder in and take part in the contact area. Unfortunately you have to play both sides of the ball and he plays in a position where most teams are going to target you.
They target you for a number of reasons. You're the playmaker and if you're on the ground nursing a sore shoulder you won't be fresh or on your feet to orchestrate the attack. The team attack will be fragmented unless someone steps into that slot pretty quickly but most teams rely on their 10 to run the show so it's easy to understand why the opposition would be fixated on running down your channel.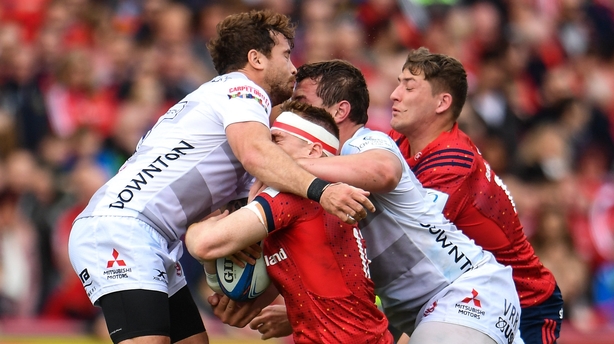 More often than not, the 10 channel is the softest way to go forward and win the gainline. In rugby, if you win the gainline you'll go a long way to getting some flow in your attack and creating opportunities.
Every gameplan is based on going forward so it makes sense to go forward in the easiest way possible. Coupled with that, some 10s are particularly poor at tackling or completely disinterested.
I get insulted when people just assume that the 10 channel is weak. I took pride in my defence and not needing to be helped out. But in reality, I wasn't a 115kg forward or a 100kg centre, so whether I liked it or not it still made sense to target me.
The 10 channel is also the seam between the last forward and the first back in phase play. If you can get at the 10 you will disrupt the familiar connections between players and shorten the defensive line. Most centres will be trying to stay out to keep the integrity and width on their line. Now you're starting to force them into decisions that they won't want to make.
In terms of tackle technique, as an out-half you are dealing with forwards steamrolling around the corner on the second phase.
As a result of them trying to fragment your line as wide as possible and break those connections, it is tough to know which shoulder to hit with. Do you let them run across you and give up that space to look after your tackle selection? A nice low hit to the side and give up some gain line?
Tackling lower doesn't mean having to go after opposition boot laces
Or do you try to maintain your width, leave the guy on the inside make a chop tackle and assist that with a higher tackle from out to in, before getting out of there to maintain that defensive integrity for the next phase?
It's a tough decision at times and it can be hard to read where the forward is going. Hitting from out to in and making a chop tackle doesn't work because you'll inevitably get your head on the wrong side of a back rowers knees which will be lights out.
If you look at Cipriani's shape for a lot of his tackles he looks to hit in with a higher shoulder to make sure that tackle is complete and then get out of there as soon as possible. With the new directives he will have to be careful with how he enters the tackle but that's common with a lot of out-halves.
Can we focus on just going lower? It seems like a straightforward answer and you hear a lot of opinions now saying that you just have to go low and not risk it, which I agree with to a certain point.
However, lower doesn't mean having to go after opposition boot laces. If you want to target the ball and stop the offload you can still aim for the lower chest. If you slip up or misjudge the attacking players movement you will more than likely still hit his chest and get away with it.
You can run into problems if your opponent lowers his height to brace for contact. We're getting frustrated at players 'ducking' into a tackle, as if he doesn't have the right to create a more stable base. It's up to the tackling player to take this into account and start with a slightly lower body height to begin with.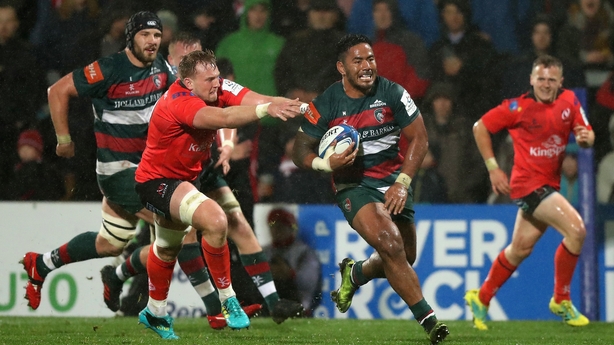 I don't think you're going to stop the higher tackle focus altogether either. That will open teams up for an easy off-loading game. Attacking chop tackles are a tough skill to master. Chop tackles can often give away the gainline, which allows the attacker to keep his hands free and pick a pass leaving the defence scrambling and out of control and losing structure. A lot of players and coaches will be reluctant to give that one up too easy.
I can only speak about my own experiences in training, but in-season there isn't a lot of contact done. Most of it is done with tackle bags and tackle suits or a few live hits at the end of the session if you want to do some extras.
That's not going to replicate the intensity of a match in a more uncontrolled environment. It's tough to get the balance between keeping players fresh and getting enough contact done each week to practice their contact skills.
The issue here is that tackle bags don't move and players in games will be trying harder to break the tackle. Imagine someone like Manu Tuilagi coming at you. You try to pick a side and shepherd him to one shoulder because he has the ability to run over the top of you if you're not ready.
The problem with some of the bigger players these days is that they can move and have the ability to step last minute and put you off balance. That is part of the reason why players choose not to give up their height too early and stay more upright in the tackle.
Shadowman Sports have a nice concept which tries to bridge this gap by using moveable tackle pads on sleds to reduce contact time for players but it still doesn't solve the issue of reading footwork and movement as much as game situations.
We have a bit to go before we see how the tackle laws play out. The international window should see more definitive answers from a directives and refereeing perspective, and it's a good opportunity for the IRB to lay down their mark.