Leinster head coach Leo Cullen admitted that Pool One of the Heineken Champions Cup was wide open after the reigning champions lost for the first time in 10 tournament outings at Toulouse.
After going 14-0 down in the opening quarter of an end-to-end encounter, Leinster battled their way back to lead 27-21 with 15 minutes remaining.
However, Maxime Medard finished off a raking move that started inside their own 22, after replacement forward Louis-Benoit Madaule had intercepted a loose Leinster pass, to secure Toulouse a 28-27 victory.
Cullen said: "They [Toulouse] are on eight points, we're on six, Bath are on four, Wasps on three.
"We need to understand now how we're going to play Bath back-to-back. There's still plenty to play for, that's for sure."
Inaccuracies cost Leinster all afternoon at Stade Ernest Wallon, leaving Cullen frustrated.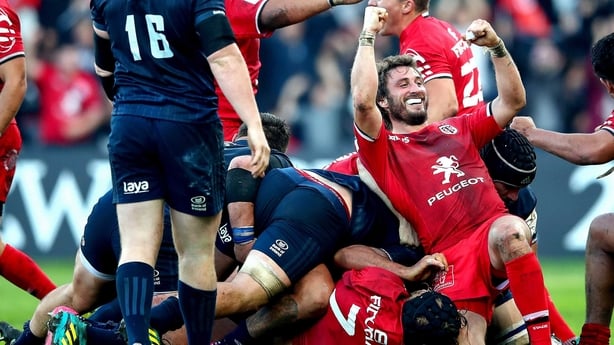 "There's going to be a big European break now, but it's time for us to assess and look at things we can get better at - because there are plenty," he said.
"There were way too many inaccuracies in our game today. Toulouse are on top, and we're the team that has to chase somebody else now. We need to understand what that's going to involve.
"Away from home, sometimes you need to manage the conditions slightly differently. It's so different coming away here. It was a huge occasion and you could see what it meant for Toulouse.
"It was a huge occasion for us, as well. But, for whatever reason, we were just a little bit off, and sometimes that's all it takes."
While the return of European competition in December is looming, European clubs are entering a tricky period with the November internationals breaking up continuity.
"There so much to go before then," Cullen said. "Our attention will now turn to the PRO 14 - and trying to accumulate as many points as we can.
"There's the November internationals. Some guys will get a break, some guys will be playing the Tests, so it's a tricky period for us to manage. Then we'll come back together to prepare as well as possible for the back-to-back games against Bath."
Toulouse forwards coach Regis Sonnes, who worked for several years at Bandon in Ireland before joining the Top 14 side during the summer, said he was proud of his players, who stepped up following a spate of injuries and suspensions.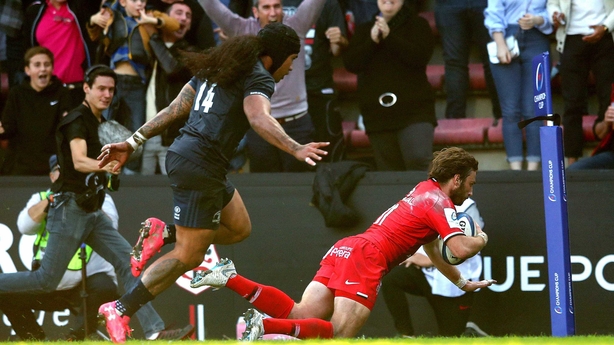 He said: "We're very proud for the fans and for the players, because we have a very young team. Today, with all the injuries and the suspensions, we have a lot of players out.
"Our young players took their opportunity and enjoyed the game. We know now we are a big team with a lot of potential.
"Six or seven players were winning their first European cap today. Our starting prop is just 18 years old. I hope they can now understand their potential and build their maturity and confidence.
"We are far away from the level of Leinster, because we need to play with more regularity."