The EU's General Data Protection Regulation (GDPR) was put in place to "reshape the way in which data is handled across every sector", and rugby is becoming far more acquainted with the legislation.
Former Ireland and Leinster captain Jamie Heaslip was something of a trendsetter after deciding to withhold information regarding the back injury that eventually forced him to retire earlier this year.
Even after hanging up his boots, he remained tight-lipped to the nature of the injury in his retirement statement.
"I was never comfortable with how easily medical information was given to the public," he said recently.
"When it came round I understood what my position was, 'does it have to go out? Can I keep it private?'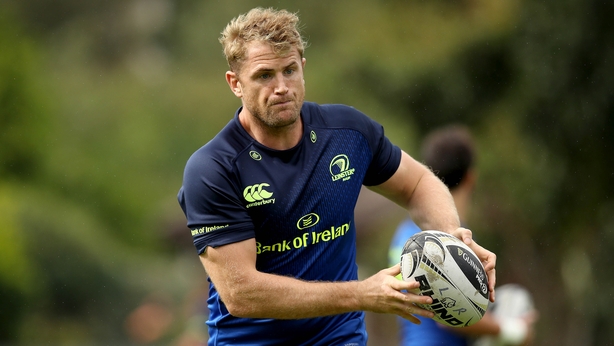 "It's a bit hard to go from one extreme to the next, granted, I'm sure they will meet somewhere in the middle."
Mystery continues to shroud Conor Murray's neck injury.
The Munster scrum-half has not played since 23 June on Ireland duty in Australia and a timeframe on his return has been kept at close quarters.
"Upon his request, I can't comment on his injury," Munster head coach Johann van Graan told reporters last month. 
The area of data protection and privatisation of medical records is something we are likely to see more of.
"GDPR has been introduced to improve the rights of the individual. In a sporting context, back in the day before it was data, it was in relation to a player's image," says data analytics expert Fiona Green and author of 'Winning with Data: CRM, and Analytics in the Business of Sports'.
"The individual must give their expressed consent for data to be given, to be stored or even erased"
"In most cases, a player pictured in a club jersey, the image belonged to the club. A player in plain clothes owned his own image."
Now of equal concern is the ownership of data.
"The rights have shifted heavily towards the individual," Green explains.
"Regardless of the contract between the individual and the club. The individual must give their express consent for data to be given, must be told how it's going to be stored and have the right to be forgotten, meaning the organisation holding data about them must erase it completely from their systems."
Data portability is another key area and focuses on the access of personal data, for example if a player asks for his data to be given to another club.
"Will we get to the day when a transfer is blocked because of a data issue?" Green says. 
"EU law says the data must be made available so it can be transported - but what if the club refuses?"
While the issue of data and privacy can be multi-layered and complicated, Green offers a simple example to help get a better understanding of the subject area, pointing to the hugely successful book and subsequent film Moneyball.
The story centres around baseball general manager Billy Beane and how he used analytics and data to recruit for the Oakland Athletics rather than by more traditional methods.
It is explored in depth in her book, but in short, she questions whether or not Beane would have been able to adopt such an approach in Europe if he were to replicate it now.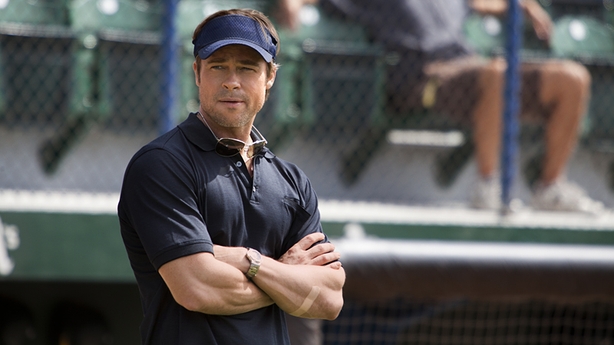 "Under GDPR you can't profile data unless you expressly tell people that's what you are taking it for and allow them to opportunity to refuse if they so wish."
For the most part, things have run smoothly as far as rugby is concerned. Traditionally clubs looking to sign players would either carry out a medical and put pen to paper, or request medical records with the player's consent. There is trust between all parties.
"The physios normally have the player's best interests at heart," one recently retired Irish international told RTÉ Sport.
"The circles are too small in rugby not to be truthful. I had a back injury at one stage in my career and my club put a clause in my contract that if I was injured for longer than three months due to my back out of 12, they could terminate the deal.
"However it wasn't an issue and it was taken out of my contract after the 12 months had elapsed.
He contends that while most clubs pay little heed to public noise around injuries and the medicals are extremely thorough, the privatisation of medical records is a positive for players.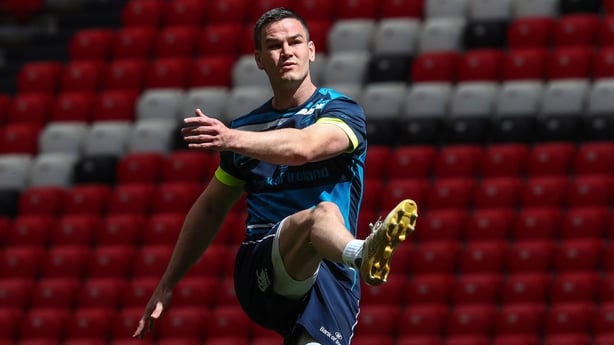 Murray's Irish half-back partner Jonathan Sexton has spoken of his frustration with constant stories relating to concussion, saying they led to "tricky" conversations with insurance companies.
It's a matter which the IRFU is dealing with on a more frequent basis. 
"Recently some players have expressed concern with the level of coverage and scrutiny such updates can generate," a spokesperson told RTÉ Sport. "The IRFU respect players' right to privacy in relation to their medical information." 
While it has been suggested that injury news should be publicised for the supporters, Rugby Players Ireland says a player's privacy is of utmost importance.
"A player should always have the choice as to whether he wishes to disseminate his medical history or not"
The players' body acknowledges there is a "genuine concern for a players' wellbeing, but the decision to withhold information should remain an individual choice.
"While a player is free to discuss specific issues, we have moved to safeguard player information whilst balancing the public interest," says communications manager and qualified barrister Richard McElwee.
"As their representative body, we need to protect and respect a player's right to medical confidentiality.
"We believe that a player should always have the choice as to whether he wishes to disseminate his medical history or not. It should never be a fait accompli and taken out of their own hands."
As it stands, it is the player with the power.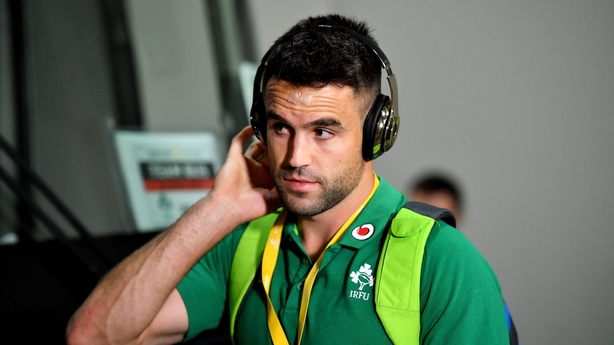 "If Conor Murray doesn't want to make it available, that's down to Conor Murray," Green adds.
"He is the data subject, and the data controller, the IRFU, is storing all this data. He has the right to be forgotten and erasure. He can tell his employers they must delete all references to my data on your systems if he wishes.
"The caveat could be the contract. If a contract between Conor Murray and Munster states that all the data belongs to the club, then the club may have the right to do with the data what they choose. But under GDPR, the player still has the right to say the data be transported or forgotten. 
"Everybody is waiting for case law"
The big issue with GDPR is that it doesn't deal with every type of eventuality.
"In it's current state, it's very black-and-white with a significant amount of grey. We'll probably have to wait until there is a contentious issue, like a player, agent or club challenge a ruling, which could well go to court."
"This is the challenge - who trumps who, the contract between player and club or the GDPR? Everybody is waiting for case law."
Follow Munster v Gloucester via our live blog on RTÉ.ie/sport and the News Now app.
Follow Toulouse v Leinster via our live blog on RTÉ.ie/sport and the News Now app or listen to live and exclusive national radio commentary on RTÉ Radio 1's Sunday Sport.