Ulster's Billy Burns says that his brother Freddie will bounce back after his nightmare experience for Bath in their Champions Cup encounter against Toulouse.
Bath were trailing by two points with seven minutes to play when they were awarded a penalty in front of the posts. Burns stepped up and hit the post.
Things rapidly went from bad to worse for the out-half, moments later he crossed the try line and just as he went to touch down for a try with one hand Maxime Médard came from behind and knocked the ball out of his hand ultimately forcing him to spurn another opportunity to win the game.
Shortly after the devastating incident, Burns was replaced and looked on as his side fell to a 22-20 Champions Cup defeat.
"It was tough one, he is hurting it was a tough five minutes, he was hurting but he is a quality player and he will bounce back," Burns told RTÉ Sport.
"It probably upset me a bit, I know Fred very well of course I do he is my brother.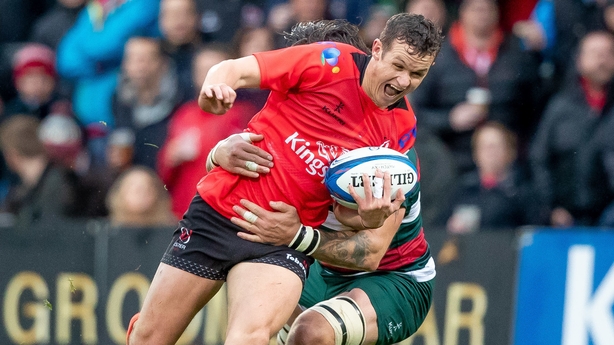 "You could see he was relieved to have got over that missed kick, Fred is an emotional player and that is what makes him the player that he is, he will bounce back.
"Ok he probably lost them that game but there isn't much talk about the games he has won them in before the past, it swings in roundabouts, he's a quality player and he will bounce back.
"We talk about players having strong characters and stuff and that is what it comes down to we are put out on the park we are elite athletes and we expect the best from ourselves it is tough that is the nature of the beast but we wouldn't have it any other way. I'm sure Fred will bounce back and get the winner next time."