Leinster head coach Leo Cullen has stressed the importance of starting the Heineken Champions Cup with a win as his side get this season's campaign underway against Wasps.
The defending champions welcome Wasps to the RDS on Friday before they travel to take on Toulouse in France nine days later.
The clash with Wasps is a repeat of Leinster's opening match in the 2015-16 Champions Cup, a game they lost 33-6 before they went on to finish bottom of their group that year.
Cullen is hoping to avoid any such repeat of that season's disappointment and is eager to make sure that his side are fully focused for Friday's clash.
"We all know what it's like when you lose your first game against Wasps in the RDS," he told RTÉ Sport. "Our season unravelled that year and we played Bath the following week and also lost narrowly that day.
"The scoreline blew out against Wasps but I'm not sure it really reflected the actual game itself, we just couldn't get over the try line and the scoreline blows out.
"Last year we started out against Montpellier and the game could have gone either way and we had a bit of a cobbled together back-line at the end of the game and were hanging on at the end, but somehow managed to get away with five points to get us up and running.
"It's an incredibly tight tournament so so much focus has to go into our preparation."
While Leinster go into this year's competition as the reigning champions and the tournament favourites, Cullen is keen to avoid his players getting carried away and caught up in the hype.
"I hope they don't get caught up in the past because if you do, you come unstuck quite quickly," he said.
"When the tournament ends then you get excited about when the draw is or when it's going to come around and who you're going to get in your pool.
"That takes place and then you go 'woah, we've Toulouse who have won the tournament four times', Bath who have won it once and Wasps who have won it twice so that's the first thing that occupies your mind.
"Then you see who are these teams playing in the lead-in and what's the order we're going to play them in, so our main focus is on Wasps who are first up and then Toulouse.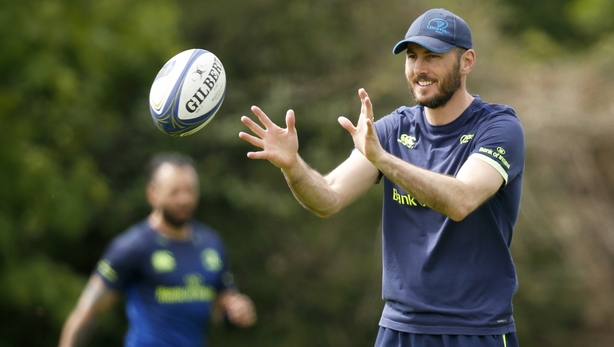 "So those two teams and then we've an eye on Bath, but it's a little bit further to the back of our minds at the moment."
When Leinster do take on Bath in December double-header they'll be up against a familiar face as their former player and coach Girvan Dempsey has joined the English side as their attack coach.
Cullen is looking forward to the reunion and revealed that it was one he predicted when Dempsey announced that he was leaving Leinster.
"At the end of last season when Girv' announced to the staff first about taking a position in Bath, I said to him we were destined to meet in Europe and so it has played out.
"It's a very tough pool, the teams will focus the minds for us all but it's hugely exciting as well."