The first game. It's all about the first game against your old team-mates. So say two Leinster natives who have returned to face former team-mates and friends in the red of Munster.
This Saturday evening Joey Carbery prepares to travel to the Aviva Stadium as an away player for the first time for the Guinness Pro14 clash (kick-off 6pm).
The 22-year-old has five Munster appearances under his belt since he made the summer switch, with last week's sparkling performance in the demolition of Ulster demonstrating the kind of form which had Leinster fans scratching their heads when talk of his switch was confirmed.
He has already stated his desire to face his former team, and it is a path well worn in Munster. Felix Jones, Ian Keatley, Andrew Conway, and Tadhg Beirne are the most recent examples of players who have gone from blue to red - though not directly in the cases of the later pair.
Former Blackrock College star Conway has more than double the number of professional appearances for Munster than Leinster, now firmly established as a key cog in the Munster wheel since joining five years ago.
Talk that it is "just another game" is required optics when coming up against familiar faces, but the Ireland international admits it is more than just that.
"You probably think about it a small bit more," he told RTÉ Sport.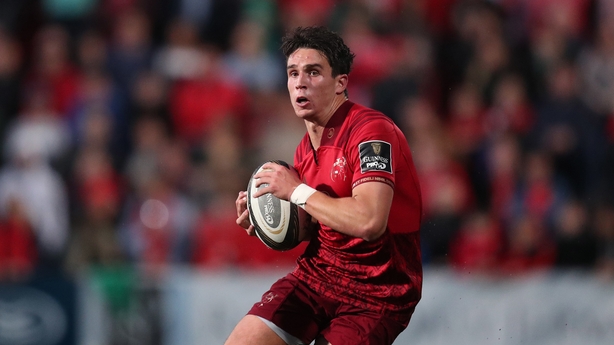 "Your mind goes that extra bit than in a week of a non-interpro, or a game against lads you didn't grow up with or know really well."
The game was still amateur when Paul Wallace made the opposite journey, though he vividly remembers his first game in blue colours at Thomond Park. There was no live coverage of the game at the turn of the millennium and a sparse crowd in attendance, but the memories haven't faded.
"There was plenty of off-the-ball stuff," he says. "If you had a bad ankle, you'd have to tape up the other one just to be on the safe side, but it is a much different game now."
Wallace acknowledges there has to be a changing in friendships, though in his case, it extended to family with brothers Richie and David in the opposition camp.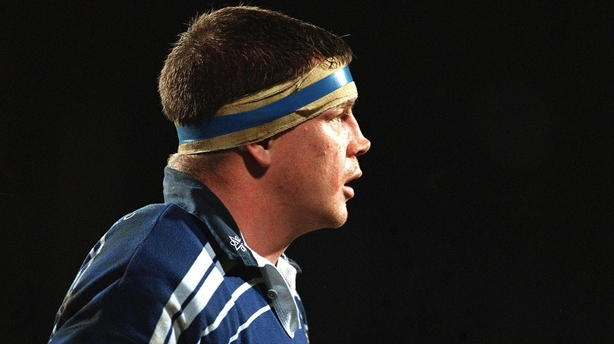 "You don't want to miss a tackle and you want to better them for bragging rights."
Carbery won't have to factor in quite the same level of physical intimidation on Saturday, but there will be no shortage of traffic coming down his channel.
With back-to-back European fixtures looming, the team sheets on Saturday will tell a great deal about the approach by both teams. Changes in personnel are expected, and Carbery's continued presence at 10 would be another fascinating sub-plot.
Johann van Graan gave little away at the weekend whether the New Zealand-born player would start - his five appearances so far have some suggesting he could be rested - but as far as Conway is concerned, it is the first game back at the old stomping ground which is the big one.
The 27-year-old returned to the Aviva Stadium in 2014 in Munster colours as the visitors recorded their first successful trip to the capital in five years, and has played a further seven times against his native province.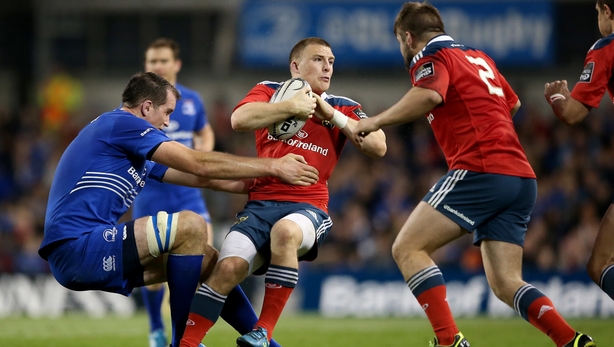 "The first time, you think about it that bit more. You are probably eager to get out, eager to get out there and see what it is like. You can think it is a bit different to what it actually is."
It is a sentiment shared by another Leinster man more than familiar with coming up against his native province.
"It's where you come from. It's what you know"
"There is an emotional side to it," says James Downey who came up against the boys in blue for Connacht, Northampton and Munster.
"It's where you come from. It's what you know. You are going up against guys you trained and played with before and you want to prove yourself and stick out.
"A lot of the game is played out in your own head that week."
Downey's first outing against Leinster was somewhat memorable. His Connacht career was in its infancy in November 2004 after moving cross-country when he pitched up at Donnybrook for the Celtic League fixture.
A high-tackle on Gary Brown brought an end to the winger's mazy run, with Downey sent to the sin-bin just 25 minutes into the 18-9 defeat.
"It was a bit surreal," he recalls of the game. "Once you get into the game nice and early, you kind of forget about it and the nerves go. It's nearly like your first game as a pro. You just have to get it under the belt
"After the first one he will be flying."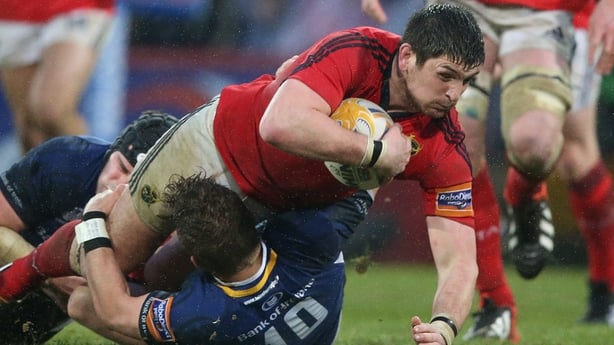 A second stint with Munster saw another return to the capital, replacing Simon Zebo in midfield with 15 minutes remaining in the 30-21 defeat on 2012.
It was, however, the Heineken Cup final the previous year which has the longest lasting memory of playing against Leinster.
The famous comeback against the Northampton Saints has slotted nicely into Irish sporting folklore, but the former Belvedere College player has an altogether different perspective from that day in Cardiff.
His midfield assignment against Gordon D'Arcy and Brian O'Driscoll appeared to be going to plan until Joe Schmidt's side came out of the half-time break a completely different animal.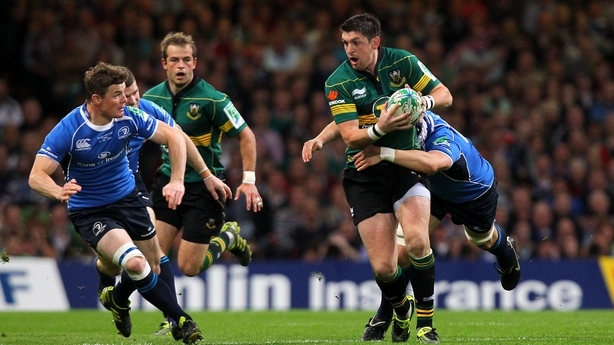 The hurt still lingers, but it is the build-up that springs to mind. Exchanges with old team-mates in the lead-up was to be expected, but the support from those within the inner circle of family and friends which stood out.
"They wish you luck in the text messages, but say they are hoping you don't win. It's quite surreal.
"I didn't read too much into it. It was in the back of my mind, there was a little bit more on it, especially as it was a final. It is very strange in that lead-up and it can be distracting."
The fact the game takes place in Dublin, rather than Thomond Park, puts Carbery under even more scrutiny far as Downey is concerned.
"For Joey to go back to the Aviva Stadium, it's a big spectacle. Everyone is going to be hyped up and talking about it."
"The one area Joey really needs to work on in his tackling. He was defensively shown up for in the Ulster try last weekend"
Another good performance on the big stage would be music to Joe Schmidt's ears.
Wallace believes that Carbery's vision and ability to run to the line has expanded Munster's attacking weaponry, but there are kinks in the game that are to be ironed out.
Game management is an obvious one, with the move south made with that primarily in mind, but his defensive duties will need sharpening if he is to seriously challenge for a starting position with Ireland.
"The one area he really needs to work on in his tackling. He was defensively shown up for the In the Ulster try last weekend."
This weekend he is likely to get his first major test in the red of Munster.
Follow Leinster v Munster (kick-off 6pm) with our live blog on RTÉ Sport Online and the News Now App. Listen to live commentary on RTÉ Radio 1's Saturday Sport.