Munster will encounter a new brand of Ulster rugby when the teams meet tomorrow, according to captain Peter O'Mahony.
The Guinness Pro14 kicks up a level with the first interprovincial derbies of the season on Saturday.
The Ireland and Lions flanker says tomorrow's visitors have caught the eye, not least for their style of rugby, which, he reckons, has changed under new boss Dan McFarland.
"They've been very impressive," O'Mahony told RTÉ Sport at the launch of the Heineken Champions Cup.
"Young squad, some young guys performing well for them along with some experienced guys as well in the mix. It's a good combination.
"I thought some of their performances have been very impressive.
"It's a difficult place to go in South Africa last week and 39-39 [v Cheetahs] shows they changed their brand of rugby this year.
"They're attacking more, spreading the ball, counter-attack stuff is impressive as well. I've been impressed with their start to the season."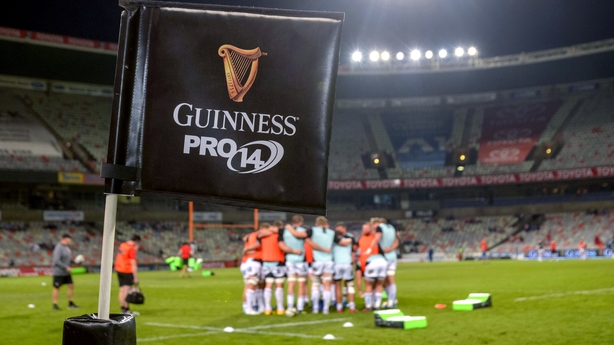 Munster, who won the tournament in 2003, 2009 and 2011, have been stewing over a desperately poor showing in Cardiff last week, when they came out 37-13 losers, failing to score after the 24th minute.
Asked what went so wrong, the skipper said: "It's hard to put my finger on it, to be honest.
"Johann [van Graan] spoke already about us having a very good training week beforehand and I thought we had the tools to do it, to implement our game plan but we struggled in the first half, I said already we were still in the game, a point behind.
"Having played poorly-ish. And you know, you hand a team 14 points from two missed tackles, 21 points you could argue....and it's always going to be difficult then.
"That's the nature of this competition. We're here for the Champions Cup, but in the Pro14, the games are savagely competitive and there just isn't an easy one.
"Giving a team 21 points to start off with, forget about winning a game.
"We have to put in an improved performance. Last week certainly wasn't the standard we would be talking about, a long way off actually."