James Ryan and Dan Leavy both suffered head injuries for Leinster against Edinburgh on Saturday and both went off the pitch with the minimum of fuss.
In the battle against complacency in dealing with concussion, it was a victory.
Ryan departed on 20 minutes with his side just 7-0 up.
Leo Cullen confirmed the concussion, while Leavy, appearing as a 65th-minute substitute for his first game of the season, was called ashore after taking a forearm to the face, which resulted in a red card for the Edinburgh ball-carrier Pierre Schoeman with 10 minutes to play and the points wrapped up. 
In the past we've seen that getting guys to walk off voluntarily is not easy.
Nobody wants to leave when their teams needs them.
Down the years there have been acts involving stars like Brian O'Driscoll, Jonathan Sexton and Rob Kearney, where they let their desire to help their team-mates overpower their sense of well-being.
Players want to play through the pain, suck it up, other times they are just too dazed to know what's best. 
Saturday's game was an early season Pro14 tie. Would Ryan and Leavy do the same in a Champions Cup final or a Six Nations match?
The answer is yes, according to Jordi Murphy, the Ulster and Ireland back row forward. 
The former Leinster man sees a definite improvement in how head injuries are being dealt with.
The flanker was a team-mate and is a friend of Dominic Ryan, the ex-Leinster player who announced his retirement from the game earlier this month having failed to recover from concussion.
Ryan, a back-rower like Murphy, detailed his harrowing ordeal in an Irish Times article.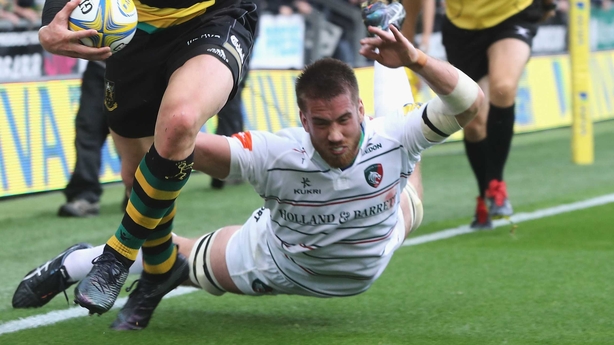 Asked if players now would depart with such compliance in a big game, Murphy told RTÉ Sport: "I think they would walk off now, I think it's been one of those things that with the education has become so much better.
"You can see the ill effects of it, and it's just not a nice place to be.
"Rugby Players Ireland has done a huge job on that front and I don't think, to be honest, the circumstances being different would change [the decision], so hopefully we don't have to worry about that situation anymore.
"It's the right thing to do if someone is concussed or has had some sort of head knock. If it's a clear head knock you come off and go through the HIA, and if you don't pass you just don't play."
Murphy, who hopes to be available for selection for Saturday's Guinness Pro14 game against Munster, was speaking at the launch of the new Heineken Champions Cup season at the Aviva Stadium.
Dominic Ryan indicated in his article that he was not entirely happy with how Leicester Tigers dealt with his injury.
Murphy said he spoke to Ryan in advance of the announcement.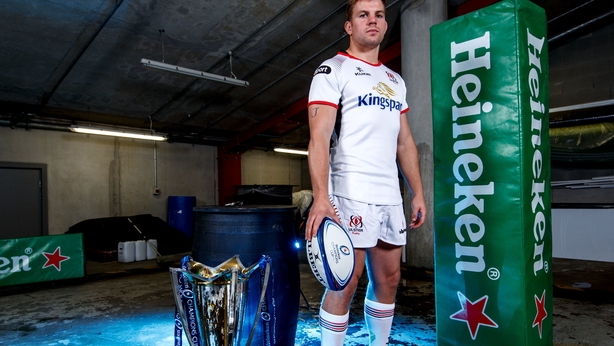 "It's really tough for Dippy," said the 27-year-old, who left Leinster for Belfast at the end of last season.
"We would have been quite good friends and I would have played a lot of rugby with him growing up.
"I was chatting to him over the summer and I heard it was kind of inevitable that he was going to have to retire.
"It's tough to hear that, especially when it's someone that you've been quite close to.
"He's just a very attritional player and it's just the way of the game sometimes.
"Unfortunately, it's kind of hard to me to comment on how it was dealt with over there, you can see yourself by reading the article he wasn't entirely pleased with the way it was dealt with.
"Unfortunately it's led to him having to retire."
Tigers boss Geordan Murphy withdrew his claim that the game had gone "too pc" in the aftermath of the red card shown to Will Spencer in a Premiership game two weeks ago.
And the recognition that there is now no place in the game for brushing off bangs to the head as manly stuff is spreading. 
Like the walk-offs at the RDS, these are signs that the players are getting with the programme. The next step is taking the same decision when the stakes are higher.