"I'd be quite calm, collected."
It takes a few seconds for it to become clear that Johnny Sexton is joking, his deadpan delivery gives way to a smile, which in turn provokes laughter from those assembled at the Leinster press conference.
The out-half has led the Blues on occasion but he's now, at the age of 33, and in the post-Isa Nacewa world, the club captain.
There is a clear sense that the responsibility is something that Sexton has wanted for a while.
Always a leader on the field, now it's official.
Asked what sort of captain he'll be, Sexton jokes, "I'd be quite calm, collected, except for training yesterday.
"I think it is important that I try and be myself. I don't want to change too much.
"I got here quite late so there was obviously something wrong with my leadership before now.
"It's important that I be myself and try and adapt things along the way. It's an important position and one that I am not taking lightly."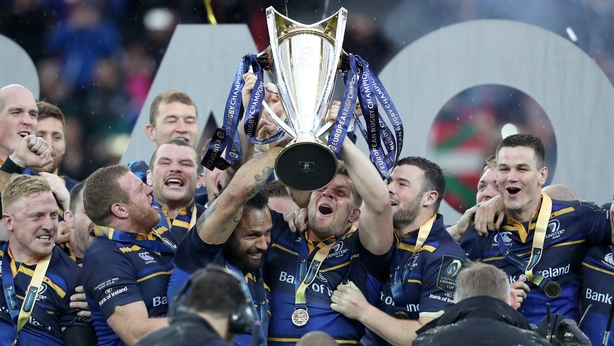 That he's willing to work the room with a few wry lines is a good sign, Sexton is in a good place.
It wasn't always like this and his body has let him down in the past. Some might say that he has brought it on himself but now that's neither here nor there.
He's been working hard in the off season since returning from a victorious tour of Australia, that coming on the back of a Grand Slam, Pro14 and Champions Cup clean sweep.
It's in response to a question about lock James Ryan, who, along with Sexton makes his seasonal bow for Leinster later today against the Dragons, that the Dubliner says: "If you have your body right then a lot will take care of itself," but it's evident that he's including himself in that.
"I find when I'm not carrying niggles, not that the rest looks after itself, but I can have a clear week in training, I can have a professional build up.
"Pre-season was about my body. I worked pretty hard with a couple of different people and hopefully we will see the benefits of it.
"You always learn a lot in the low points, and a couple of years ago I just couldn't perform as well as I wanted to, and it really frustrated me."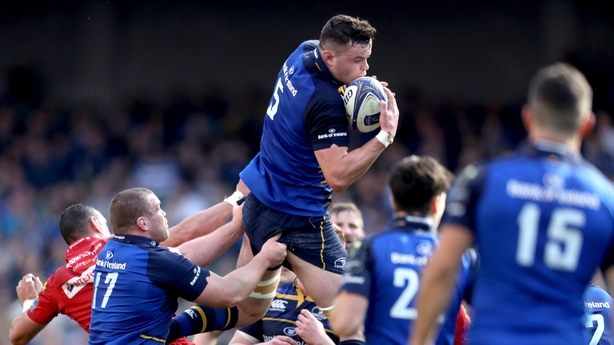 Leinster got close to perfection last year.
The record shows that, on paper, in the Champions Cup, they were perfect.
Nine wins from nine games, beating the best teams along the way to their fourth title.
Table-toppers in the Pro14 conference and two knock-out wins to complete the double.
Sexton admits that when Leinster were purring last season, it was damn good.
"There are ten-minute patches where you think that is something special," he says.
"If you look back at Leinster over the years, we have had some halves but you never have the perfect game.
"But it's important that you always strive for it, isn't it? That you are always critical of yourself, and others, and trying to get better."
He has always been seen in the Roy Keane mould, cranky and not great at accepting other people's mistakes when they are made through lack of effort.
It's also the standard he holds himself to.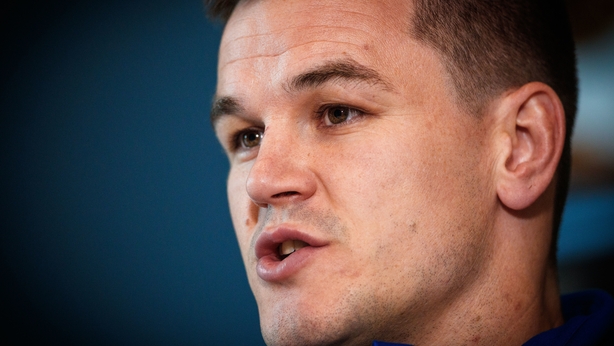 "As an individual, I feel that I can get better from last season," he says.
"Mentally better, better levels of performance through the season. That is what I will be striving for."
But such were the levels that Leinster and Ireland reached last season you get the feeling that if they could just replicate those performances then there are more trophies coming.
"I look at some of the younger lads last season who hadn't amazing seasons but they are only getting started," he continues.
"They are only improving and they need to be humble enough to realise where they can get to. So it is pretty exciting when you look at it like that. Hopefully we can do that now.
"We watched a lot of highlights from last year with Leo [Cullen] and Stuart [Lancaster] and there are areas we need to get better at and that we can get better at and that is encouraging.
"But the other side of it is you know the other teams are going to get better, the big teams in Europe."
That's probably the case but apart from the final against Racing 92 in Bilbao, Leinster were head and shoulders above their rivals.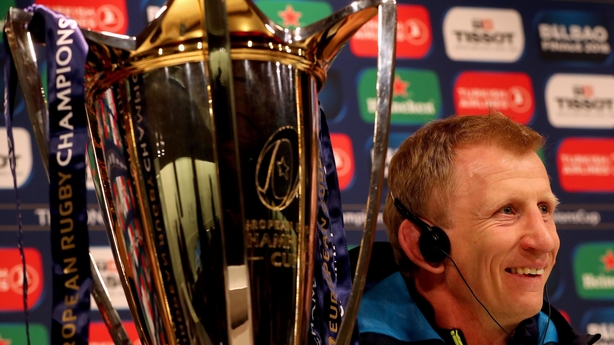 If there is room for improvement, as they insist, then it's the likes of Ryan who will provide it.
In terms of raw talent being harnessed in the correct manner, the 22-year-old's breakthrough season was scary.
More so when so many in the know claim there is more to come.
"He's so diligent," says Sexton of the 6' 8" second row forward.
"I am learning these routines now, how to look after my body. He seems to know already.
"He is in the gym every morning at 7am, working, making sure that he's big, getting stronger.
"He is just ultra professional, unbelievably hard worker and he is driven...one of the most driven players that I have seen; quietly driven as opposed to some others."He sets an example with his actions and there is a lot of young guys in the squad and we are very lucky that they behave like that."
A natural successor, it seems, to the current skipper? Absolutely, but just not just yet.