During a discussion on concussion on 'The Ruck' podcast on Monday, rugby writer Sam Peters came out with a startling stat which highlighted the direction the sport had travelled. 
The England rugby team that reached the final of the 1991 World Cup were renowned for their power and physicality. Often derided for alleged conservatism in the backline - they had Rob Andrew at out-half - their strengths lay in the forwards where giants like Wade Dooley and Paul Ackford packed down for every scrum.
25 years later in 2016, the England schools team (U18) played the Welsh schools in a run of the mill international.
That England schools team, as Peters' research indicated, were per man 2 kilos heavier than the 1991 England World Cup team.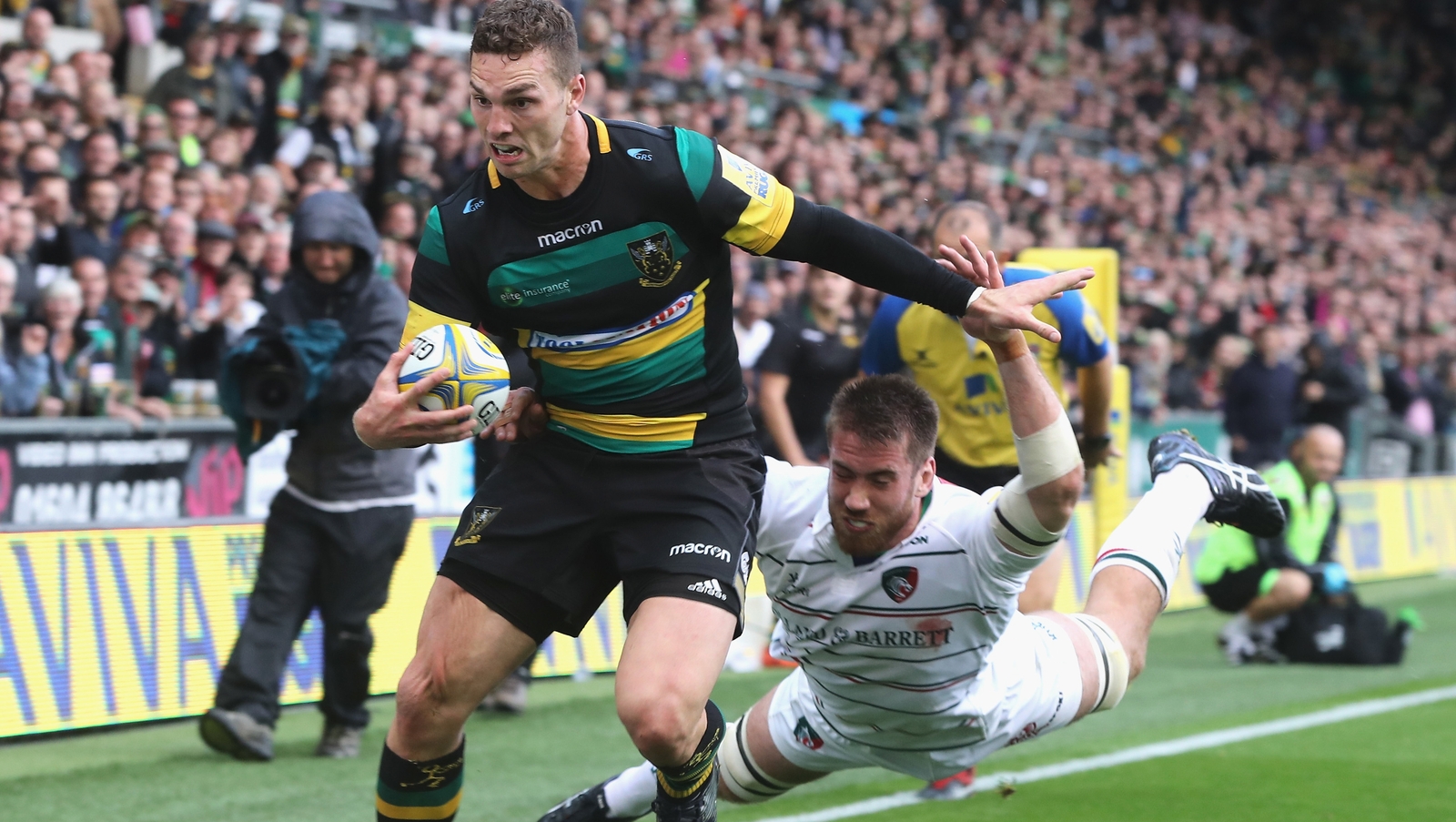 The 2018-19 rugby season began on a grim note.
Dominic Ryan became the latest Irish player to prematurely retire from the game on the advice of a neurologist.
He is the second former Irish international to retire on concussion related grounds this year. Ireland's first choice outside centre in the most recent World Cup, Jared Payne, had to leave the British & Irish Lions camp last year with migraine issues and in May the news came through that he would be calling it a day.
As an IRFU study this week found that concussion is now the most common injury in the Ulster Bank League, fans have become somewhat inured to the steady drip, drip of early retirements in the professional game and the Ryan news might have slipped by without too much comment or debate, save for the few well-wishers on Twitter, but for his own compelling account of the final months of his career in the pages of the Irish Times.
In a highly detailed article, he outlined the alarming nature of his symptoms, including two-week long migraines, sleepless nights, dizziness and nausea. 
During the Dubliner's last days as a professional rugby player, Ryan's specialist Richard Sylvester encapsulated his predicament. Ryan was no longer fit to be a rugby player but he was fit to be a 'regular Joe'. However, one or two more knocks and functioning as a regular Joe might be beyond him.
Former Ireland flanker Kevin McLaughlin could well recognise Ryan's dilemma. The two-time Heineken Cup winner was forced to retire in September 2015 at the age of 31 after ten months of doomed comebacks and a prolonged battle with an internal voice telling him things weren't right.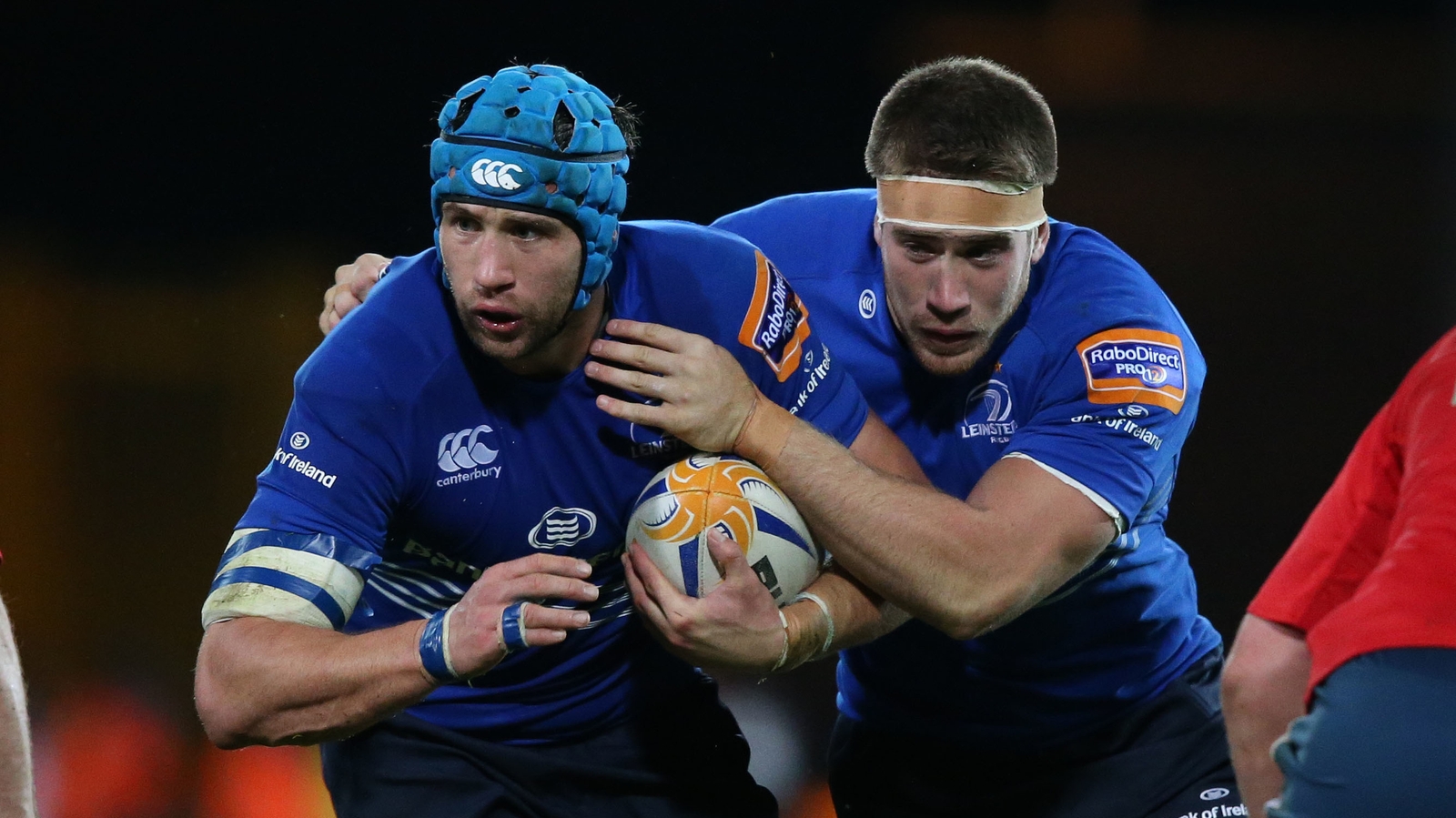 "Dominic's article is an incredibly honest article. He really struggled to be honest about his symptoms.
"He was in an environment where he'd just moved to a new club and he was trying to prove himself. A lot of young players are trying to prove themselves.
"He probably wasn't honest as quickly as he should have been - the exact same way I was when I retired from concussion.
"I hid it from people for a while. Because I didn't want to deal with the reality of what was going on."
For McLaughlin, the fateful moment occurred in an otherwise run of the mill Pro12 game against Benetton Treviso in November 2014.
He ran in to tackle the ball carrier and caught an elbow to side of the head. He was knocked out cold. Over the next while, he was periodically struck by symptoms related to head trauma. 
"After I picked up that head knock in November 2014, I had several attempts to return to play. I kept kidding myself that I was fine even though I wasn't feeling fine.
"Similar to Dominic, I had symptoms that didn't feel normal. But again, there's this culture of just getting on with it. I felt myself that I'd be doing a disservice to my teammates if I didn't keep playing and that it was too early in my career to retire.
"It took me a while to get to a place where I was willing to be really honest about my symptoms with the medics and then they pushed me on to a neurologist."
Egged on by the spate of retirements, the issue of concussion has been a media cause celebre for some years now, to the occasional irritation of at least some within the rugby community. 
The rugby authorities have made strenuous efforts to grapple with it. Protocols have been continuously amended in line with the latest research.
As it stands, everywhere bar the professional game, players are whipped off for suspected concussion and are not to return to the field.
In the professional game, a suspected concussion will see a player assessed pitch-side. If the player passes the HIA (Head Injury Assessment) he can return to the pitch. If it's failed, he cannot return and must complete 'return to play' protocols over the next week before he's eligible to play again.
These measures are far from fail-safe because the symptoms of concussion can be both hard to spot and slow to reveal themselves. Different players react differently to concussion. As Jack Conan noted philosophically when speaking about Ryan's retirement, concussion will sometimes go unnoticed.
Are all these regulations tinkering around the edges of the central problem - the fundamental nature of the game itself and the power and size of those playing it? 
The sport is packed with Bastereaud-style blunderbusses who bury the ball in their oxters and set themselves to the task of running hard at the opposition defensive line for 80-odd minutes
Rugby is plainly a more concussive affair than it used to be. 
It wasn't much of an issue during the amateur days of rugby union. This was partly due to relative ignorance of the condition but also because the game was less physically demanding.
Backs were whippets then compared to now, relatively normal sized humans whose jerseys rippled in the breeze as they ran. 
As you can glean from hearing old timers tell anecdotes on Youtube, anarchy and ill-discipline was rife in the amateur game. The chuckling indulgence with which ex-players recall enforcers meting out punishment, aka throwing punches with apparent impunity, tells us as much.
But the actual core of the game was less physically wearing than it is now.
Today, the sport is packed with Bastereaud-style blunderbusses who bury the ball in their oxters and set themselves to the task of running hard at the opposition defensive line for 80-odd minutes.
Shuddering collisions are more or less fundamental to the spectacle. Almost every bout of half-time analysis now begins with a reverential tribute to the levels of 'physicality' on display.
The protocols and the systems put in place involve best managing players once concussion - or suspected concussion - has already occurred.
But is there any alteration to the rules of play that can lessen incidents of concussion on the rugby pitch?
World Rugby are now talking louder and louder about a new 'nipple high tackle' - a phrase which appears destined to be used as a euphemism for bawdy nightclub behaviour - in order to combat head high tackles.
The 'nipple law' was trialled at the U20 World Championships this summer. The law received what is euphemistically called "a mixed response" with recently retired Australian winger Drew Mitchell and current Queensland coach Brad Thorn accusing World Rugby of trying to turn the game soft. 
"Soon it'll be the belly button ... where's it going to go, where's it going to end?" Thorn told reporters in May. "For me, I'm just pleased I'm retired because (when he played) you could just cut loose."
Mitchell was even more critical. Basically, the health and safety lobby were taking all the sting and vigour out of the game.
"Let's call it how it is, soon rugby as we know it won't exist and we will be watching touch rugby! World Rugby with this interpretation you are opening yourselves up for so much negativity. You have just increased the 'grey area'. Well done!" he tweeted.   
Leaving aside these rather Top Gear-ish grumbles about the proposed rule, there is still an obvious difficulty with the nipple law. Namely, the capacity of referees to adjudicate on it.
The high tackle law is applied inconsistently as it is. The nipple law would clearly be treacherously difficult to police.
But one of the most intriguing proposals come courtesy of a former Irish international hooker. Current Ospreys coach Allen Clarke, the Ulsterman who earned four Irish caps in the mid-90s, went to the Sunday Times' Peter O'Reilly with his recommendation for change last weekend.
Most of rugby union's great innovators seem to have had their Eureka moment while watching rugby league.
Clarke's idea belongs in that grand tradition. It is essentially an adapted version of rugby league's so-called 40/20 law.
Essentially, if the attacking team tries a kick from inside their own half and it bounces into touch in the opponents' 22 then they will be rewarded with the put-in at the lineout.
The intended consequence of the rule is that defences would be forced, on pain of ceding a set-piece in their own 22, to station more men in the backfield.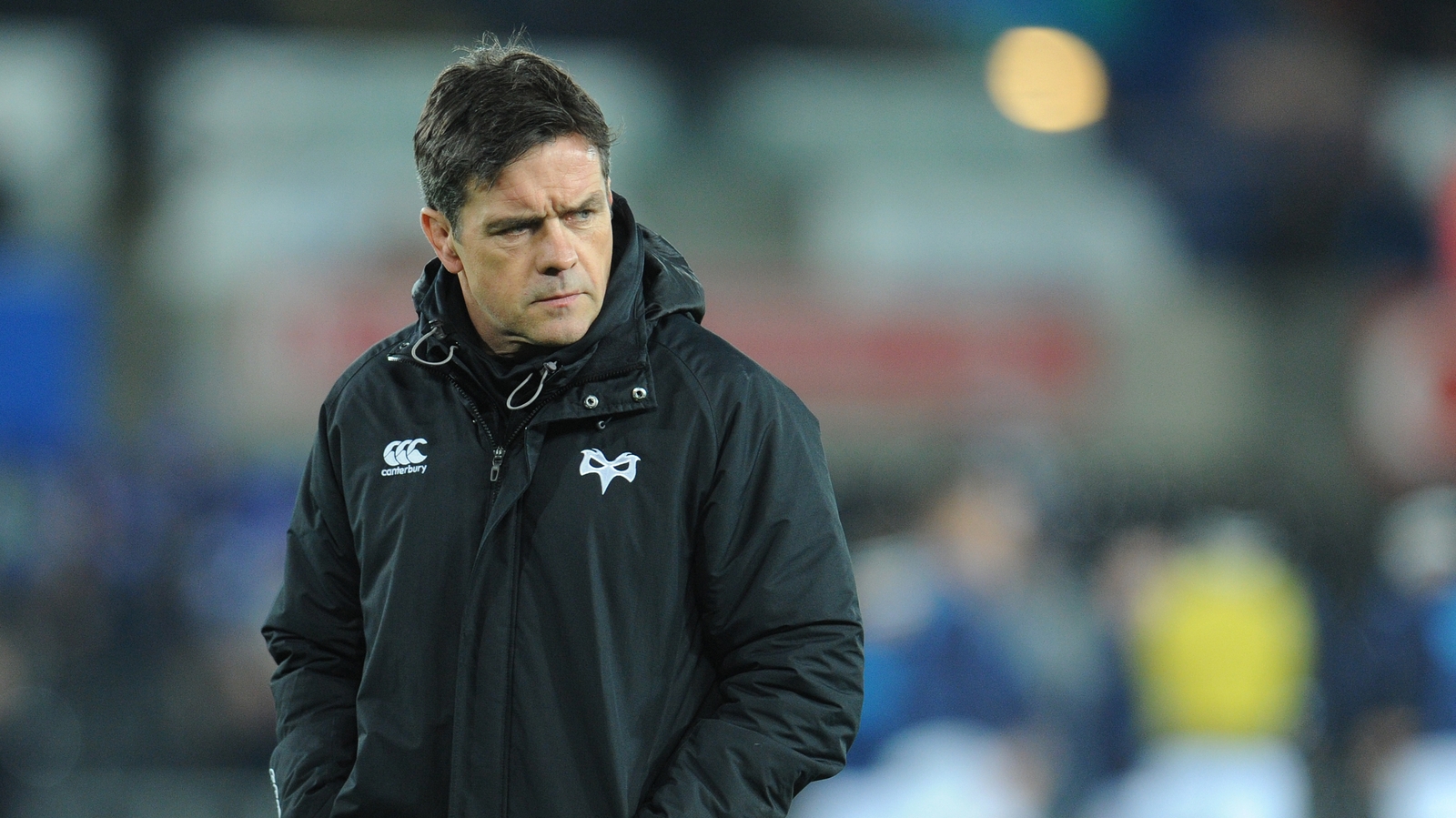 This would allow more space further up the pitch and lessen the attritional 'run and bash' nature of professional rugby at present. 
Leinster first team coach Stuart Lancaster, who hails from one of the traditional heartlands of rugby league in Leeds, says he quite likes the idea but offers a couple of big caveats - albeit centred around the impact on the game from an entertainment standpoint.  
"It's the 40/20 rule in rugby league. Obviously, rugby league is the game where I'm from in Leeds. So, you see it all the time.
"I don't think the rule necessarily will change but I quite like the idea of it. What it would force teams to do is to get more people in your backfield which then frees up space on the front-line.
"That said, two things. One, you don't want to create a game that involves more kicking all the time. Where you're just kicking for field position where you're trying to get a lineout and drive a lineout. That's one of the downsides, potentially.
"And two, taking the Pro14 and the Gallagher Premiership this weekend, and I don't know if you saw the scorelines, they were 40-odd, 30-odd.
"So, it's not like there's a lack of attacking rugby at the moment. Look at the way New Zealand play under the current rules. It's a lot to do with the mindset of the teams."
McLaughlin says it's an interesting suggestion and one worth exploring. But he cautions that we don't know for sure whether fewer players lined up on the frontline will lessen head collisions.
For him, fostering a culture of honesty is essential.
"It's a very interesting suggestion but there's a huge amount of guesswork and opinions out there.
"Ultimately, we don't really know whether having slightly less people on the frontline of defence is going to have any impact at all.
"There's a millions rule changes that could be sampled and tried and that makes sense.
"But personally my opinion is that the only answer to the problems around concussion right now is player honesty.
"The focus should be on how can we create a culture where it's normal for rugby players to be honest about their symptoms around concussion."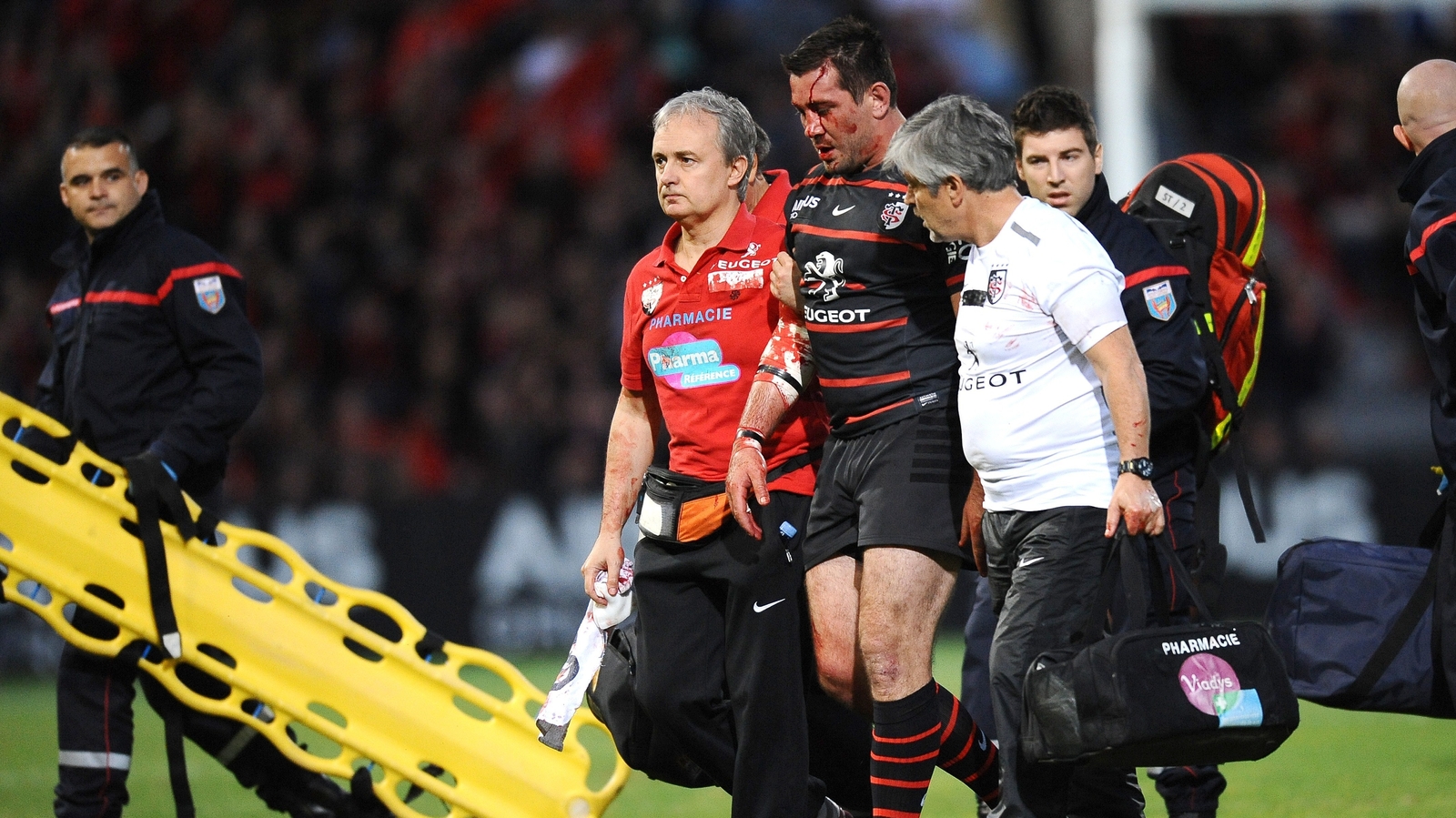 For McLaughlin, the veneration of physicality, which is central to rugby, is part of the problem to some degree. It has helped create a culture where players feel obliged to play on in spite of dangerous bangs and knocks.
"It's a gladiatorial sport. There's always been an attitude to rub the dirt off your knee and play on. You can apply that to the AC joint injuries and the hamstring injuries and the knee injuries.
"But I think there needs to be a line drawn in the sand on head injuries. I think that takes a massive cultural shift away from the gladiatorial spirit where you'll do whatever you can to help your teammates out and if that means playing through your injuries, then you will.
"We need to create more scenarios where players are electing to come off the pitch because they got a bang in the head and coaches and medical staff are supporting that decision - even though there's a massive conflict of interest because coaches want their best players to stay on the pitch.
"When emotions are high, it's extremely hard to make good decisions.
"I highlighted an example before of CJ Stander playing against New Zealand. He was literally dragged off the pitch by Ciaran Cosgrave (the head doctor of the IRFU) and that's because Joe (Schmidt) told him to take him off the pitch for a HIA.
"We need more examples of that where the perceived toughest men in rugby are coming off the pitch where they got a bang in the head, so young kids and professional can see that it is acceptable to treat a head injury seriously.
"We need less examples of Florian Fritz for Toulouse where he looked like he was in a car crash and was practically carried off the pitch and him coming on again a few minutes later.
"I think rule changes are worth looking at but until they're sampled it's hard to know whether they'll have an impact. Until there's an objective way to measure the symptoms, we need to foster a culture of player honesty around concussion."