Sean O'Brien won't put a date on his comeback as he continues to recover from a shoulder injury that curtailed his playing time last season.
"That's life," he says about injuries in rugby with the only timeframe he has in mind being getting back on the pitch to train fully with his Leinster team-mates within the next two weeks.
No dates pencilled in for action, no deadlines, just a day by day approach as he aims to "be fitter than I've every been."
"I hope to be back on the field in the next week or two, we'll assess then," he told RTÉ Sport.
The loose forward had to sit back and watch as his colleagues and friends conquered all around them last season.
Firstly, a hip issue that refused to heal kept him out of the action in January before suffering a shoulder injury during his comeback game in February.
Save for a 40-minute run out against Treviso in April, his season was over and surgery soon followed.
A bad time to be sitting on the sideline, to say the least, as Leinster, who start their season against Cardiff on Friday night, claimed the Guinness Pro14, the Champions Cup and Ireland the Grand Slam.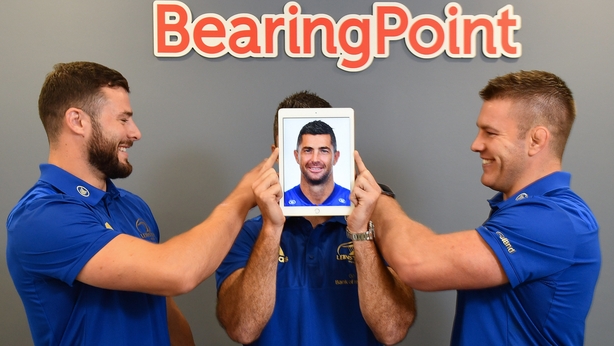 "It was hugely frustrating but it's part of the game nowadays," he says at the launch of Leinster's new innovation partnership with BearingPoint.
"You just have to get on with it and when you get setbacks you work on other bits and piece, so that's what I try to do and be positive around that.
"In the last year I've gotten exceptionally patient and it's helped me in everyday life as well.
"The last five or six months every day I've been trying to get little gains here and there.
"I do a good bit of clay-pigeon shooting, stuff that gets me away from it all.
"I usually do whatever I like doing on a down day, that gets you away for a while to recharge the batteries and go again.
"If I could get range in my shoulder a little bit better every day that was a win for me."
With his team-mates firing on all cylinders, O'Brien, who has 51 Ireland caps, could have been tempted to push the rehab too hard.
But not so, he'd do the exact same thing again.
"It was just unfortunate the way it happened," he said.
"It was a hip injury that had me out for a month or so but then when I came back I done my shoulder so the hip was fine but the shoulder went.
"From a rehab point of view we ticked all the boxes and done everything right."