Danny Cipriani is free to play after following an investigation by England's Rugby Football Union (RFU).
The out half was charged of conduct prejudicial to the interests of the game after he was fined and given community service for his part in a recent incident outside a nightclub.
The RFU upheld he charge, but without any sanction being issued.
Cipriani contested the complaint at an independent hearing staged in Bristol on Wednesday night but the three-man panel decided his behaviour justified the RFU's intervention.
It was felt, however, that the total fines and compensation of £4,250 and 10 hours community service imposed by the magistrates' court and Gloucester were already sufficient punishment.
Instead the England fly-half was reprimanded only, allowing him to make his Gloucester debut in Thursday night's final pre-season friendly against the Dragons at Kingsholm.
The panel had the power to levy an additional fine and/or suspend the 30-year-old, who has apologised for the incident.
"Danny Cipriani is expected to behave in line with the core values of the game which include respect and discipline," the panel's chair Gareth Graham said.
"By his guilty plea before the criminal court, Mr Cipriani accepts that he behaved in a way that, in the panel's view, fell below the standard of behaviour expected of a rugby player.
"The panel were supported in reaching that decision by Gloucester's own internal disciplinary hearing finding that his behaviour fell below the standard that the club expects."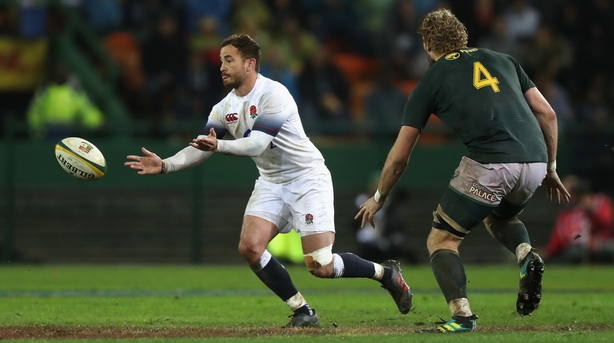 Cipriani was fined £2,000 and ordered to pay £250 in compensation by the court after pleading guilty to charges of common assault and resisting arrest following an incident that took place on Gloucester's pre-season tour to Jersey.
Gloucester were infuriated by the RFU's decision to charge their marquee signing even before their internal investigation had been carried out, the outcome of which was an additional fine of £2,000.
The club claimed he has been the victim of a witch-hunt due to his celebrity profile and it is a view shared by the Rugby Players' Association (RPA), which declared that the review conducted at Kingsholm "should close the matter".
The RPA has pledged to raise the issue with Twickenham directly amid renewed club v country hostilities ignited by the misconduct complaint.
Gloucester noted that while "Danny is very apologetic for his actions, we do not believe he is guilty of bringing the game into disrepute and he will continue to get our full support".
That backing came three days after chief executive Stephen Vaughan declared that he had "received a personal assurance from the RFU that no disciplinary discussions would take place until we had completed our own conversations".