Ulster captain Rory Best is refusing to rush back from injury, despite the start of the new Guinness Pro14 season being less than two weeks away.
Best continues to recover from a hamstring injury which ruled him out of Ireland's summer tour to Australia.
The Ulster skipper aggravated an old injury in the build-up to Ulster's Champions Cup play-off with Ospreys in May and while he's back training now, he's showing patience and restraint as the new season nears.
Best admits that he had pushed himself further than he should have in the hopes of being fit for June's three-Test series against the Wallabies and that may have delayed his recovery time.
"I feel pretty good at the minute but because of the nature of it and because it was a re-occurrence in the summer..... [we're taking it slow]," he told RTÉ Sport.
"Due to myself trying to push myself to get back for a tour that I really wanted to go on and I felt quite good, if you don't learn lessons from that then you're foolish.
"For us, it's about making sure that it's baby steps. They're monitoring the amount of metres that I cover and it's not anywhere near the metres that the rest of the internationals are covering and that's just because they have a plan."
Best expects to sit out Ulster's opening games of the new season but is hoping to be back "a few games into the season".
However the Ulster hooker admits that he's unlikely to be involved in Ulster's September double-header in South Africa when they will take on Southern Kings and Toyota Cheetahs.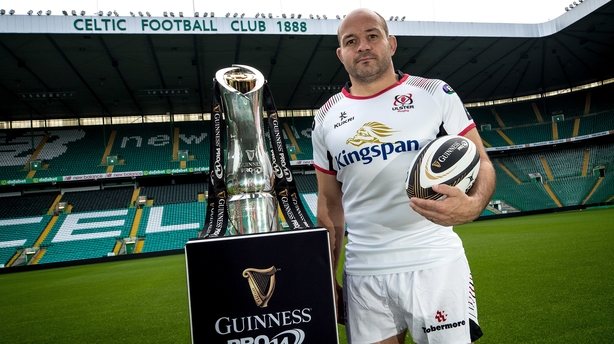 "We have to stick to that plan and it'll certainly be a few games into the season and with the trip to South Africa in the middle, it probably leaves it harder to predict because you're restricted with the numbers you can bring," he said.
"You can't bring someone who may or may not play, so it probably just knocks that back another couple of weeks again.
"But look, I'm reasonably relaxed in that it will allow me to get a couple of Pro14s going into Europe and the Autumn internationals and that's what I've got my sights set on. Trying to get that little run of games and consistency.
"If you rush back now and something does happen, then you're under pressure and it's a race against time to get back."
When Best does return to the pitch with Ulster it will be with a very different team from the one he last lined out alongside, given the departure head coach Jono Gibbes and the turn-over in players.
Despite all of those changes, Best is hopeful heading into the new season.
"There's lots of changes throughout the management and lots of changes in the playing personal as well. It's exciting, it's always the time of year where everyone is excited, everyone has a chance," he noted.
"I'm sometimes I'm the wrong person to ask because I'm always optimistic about Ulster and what we can produce but I think it's exciting and there's probably not the expectation on us that there has been in the last couple of years."