Danny Cipriani must appear before an independent disciplinary hearing next week as the fallout from his nightclub scuffle continues.
Cipriani has been charged with conduct prejudicial to the interests of the game by the Rugby Football Union and could face a fine and/or ban if the complaint, lodged by Twickenham's head of discipline David Barnes, is upheld.
The England fly-half was fined £2,000 by Jersey Magistrates' Court after pleading guilty to charges of common assault and resisting arrest following an incident that took place on Gloucester's tour to Jersey.
He was also ordered to pay £250 compensation for the bruised neck suffered by a policewoman during the confrontation at the Royal Yacht Hotel in St Helier in the early hours of Wednesday morning.
"We have high standards that we expect across the game, in line with rugby's core values, from all those involved within it. I have this afternoon taken the decision to charge Danny Cipriani," Barnes said.
It was initially suggested that Cipriani would escape censure from Twickenham with Eddie Jones making a call on his England future in the coming weeks, but he now faces a hearing next week on a day yet to be decided.
The development at Twickenham came less than two hours after he had been omitted from Gloucester' squad for their pre-season friendly against Ulster.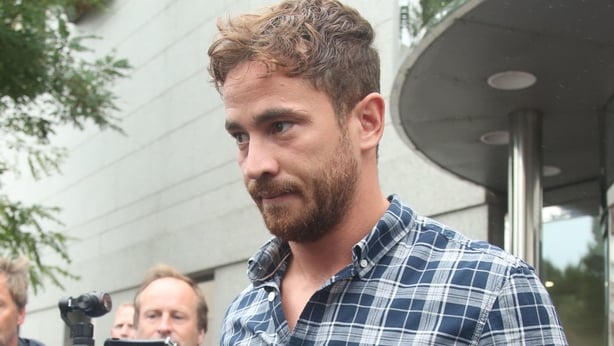 His England career remains shrouded in doubt with Jones set to make a call on his future in the coming weeks as the autumn series against South Africa, New Zealand, Japan and Australia looms.
Jones names his next training squad on 20 September in advance of a brief camp in Bristol before selecting the players for the November internationals on 18 October.
Clive Woodward, England's 2003 World Cup-winning coach and a long-term admirer of Cipriani's, has called for him to be discarded by Jones.
"When I heard the news, my first thought was 'enough is enough', and when more details came through yesterday, I'm afraid that just confirmed my initial reaction," he wrote in the Daily Mail.
"When will Danny stop shooting himself in the foot? You have to trust every player on and off the pitch, 24 hours a day, 365 days a year.
"Can Cipriani be trusted? I suspect Eddie will now decide that he can't and, frankly, who could blame him?
"I am left to sadly conclude that Cipriani has never fully understood that - and now it's almost certainly too late."
Cipriani said on Thursday "I am truly sorry" as he outlined his remorse for an confrontation that threatens to remove him from England contention only two months after making a dramatic comeback.
A first start in a decade saw the fly-half set-up the crucial try in the third Test victory over South Africa in Cape Town, raising the prospect of his involvement in next year's World Cup.
But this latest addition to an already extensive list of misdemeanours threatens to cast him straight back into international exile so soon after succeeding in his two-and-a-half year quest to persuade Jones that he is too gifted to be overlooked.
Possibly signposting Jones' reaction to the events in Jersey are comments made by England's head coach in May when discussing Cipriani's selection: "If he's on the front page for any other reason (other than rugby) he won't be with us," he told Sky Sports News.