Paddy Jackson is thrilled to be back playing, likening his debut for Perpignan last week to his first ever game of rugby all over again.
Jackson is trying to rebuild his career in France after being sacked by the IRFU and Ulster following the trial in Belfast earlier this year in which he was found not guilty of rape.
His former Ulster and Ireland teammate Stuart Olding, who was also fired after the trial in which he too was found not guilty of raping the same woman in June 2016, has also secured a contract in France and is set to make his competitive debut for Brive away to Bayonne this weekend.
Jackson is poised to play his second game for Perpignan tomorrow night against a Racing 92 side featuring Simon Zebo and Donnacha Ryan.
Jackson's debut in another pre-season friendly against Toulouse could hardly have gone much better. It was his first game in over a year, having initially been suspended by the IRFU when he was charged after returning from Ireland's tour to Japan.
Jackson, who played the opening half against Toulouse, said it took him some time to adjust to the pace of a game but he was pleased with the way it went for him.
"It's amazing, it's hard to describe how good it feels," he said.
"It almost felt like my first game. Which in a way was great, but also at the beginning it took me a while to get settled into the game.
"It had been a long time to just get my touch back but after ten or 15 minutes I felt really comfortable. The guys around me made it a lot easier. The backs outside me had a great game. It was just a brilliant night."
He was presented with a horrible first kick at the posts, a try in the right corner after eight minutes but Jackson nailed the conversion and the crowd of over 8,500 warmed to him immediately.
Perpignan have been promoted after their first ever relegation four seasons ago and Jackson's performances this season will go a long way towards deciding whether they remain in the Top 14 by the end of the season.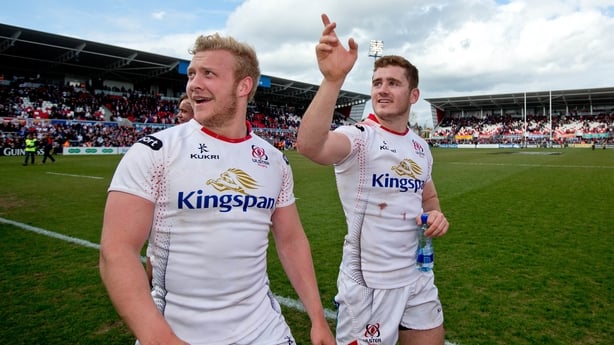 "It was strange, it was strange being back kicking. I remember my last kick was against Japan last year. It was bizarre, but if you practise enough your routine comes back in and luckily I got all of my kicks so I was happy," he said.
Most Perpignan supporters are aware of the Belfast rape trial but in a country with different privacy laws and attitudes, it has not dominated his arrival in the Catalan city close to the Spanish border.
Jackson said people might not be able to understand what he has been through unless they experienced something similar but he is determined to push on with his life on and off the rugby pitch.
He said: "It's been difficult but it's something that me and my family have just had to get used to. You only can really understand if you have been in my shoes or my family's shoes. It's something you get used to. You stick together and you help each other.
"I have come out somewhere where people know about it but they are all respectful and understanding about it. They have helped me in training to get into the lifestyle here. I have just been focusing on playing here," said the 26-year old.
Jackson, who made his Irish debut against Scotland in 2013 and who won his 25th cap in Japan last summer, said that he is putting a lot of effort in learning to speak French.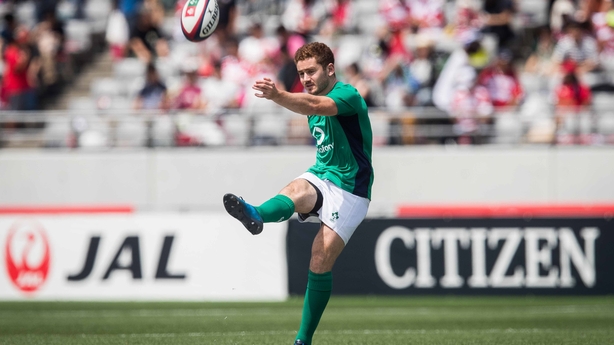 "The language has been the most difficult thing. I have a very small bit of French from school, which is not very good at all.
"I have been getting lessons twice a week and just trying to stay on top of it. At the minute it's not clicking in speaking but I can start to understand reading and stuff like that."
And yet he was quite vociferous running his backline against Toulouse on Thursday night but Jackson said that was down to him learning key rugby phrases.
"It's different on the rugby pitch because you have your calls which I know what a call means. Rugby is almost a language in itself. I have struggled with the language.
"But once I got out on the pitch today I felt like I just came out of my shell again. I was just back playing rugby which is all I wanted to do."
Perpignan, who won the last of their seven Top 14 crowns in 2009, have one of the smallest budgets in the league even though it is over €16m, and Jackson knows there is serious pressure on them to avoid relegation.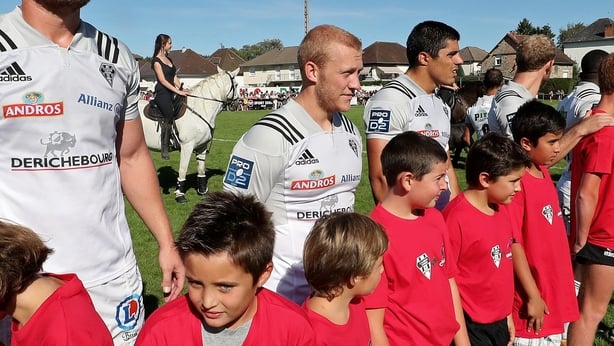 "There is a lot of pressure. The other two tens are here. They have been brilliant in training as well. We have all been pushing each other. I just want to fit into the team and do the best I can. Pressure comes with any, any ten has pressure on them. I am just enjoying being back playing."
He's aware of the comments of IRFU performance director David Nucifora — ironically made on the day Jackson arrived in France — who suggested in June that the door might not be closed on Olding and him returning to play in Ireland.
"I saw the comments but I just take everything as it comes now. There is no point getting too worked up over anything. I am just loving being here and trying to just fit in as much as I can. I am just glad to be back playing.
"I have somewhere where I have friends and family coming over to visit. It's a lovely climate. Everything for me, it's about enjoying where I am. But everything is about rugby," he added.