New Leinster backs coach Felipe Contepomi believes it was 'destiny' that brought him back to the Irish province after spending six years there as a player.
Contepomi made 116 appearances for Leinster between 2003 and 2009 and returns in time for the start of the new season, replacing Girvan Dempsey, who joined Bath Rugby as an attack coach.
The former Leinster star had been head coach of Argentina XV since 2015 but left in search of new experiences as a coach and speaking to Leinster Rugby TV, he revealed just how his return to Leinster came about.
"It's a great feeling, I think it's fortunate to be able to come back to Leinster especially after they've proved they're the best team in Europe," he said. "But also the set-up and the people here, the rugby culture and how they feel rugby, it's special. I'm very fortunate to be back here.
"I kept in touch with a lot of Irish friends but not specifically with Leo [Cullen] or Leinster itself in terms of coming back or something. It was destiny or whatever you want to call it, provided by God, I don't know.
"I thought it was good to go away from Argentina for a bit in terms of my coaching career and I was just speaking with a friend in New Zealand. I don't know how, I think he was speaking with an agent or something, and he said - 'Leinster, would you be interested?'
"Probably there is not better place to go if I want to leave Argentina. Having played the game at a high level, it gives you a knowledge that it's good if you're able to transmit that and transmit experience and so on."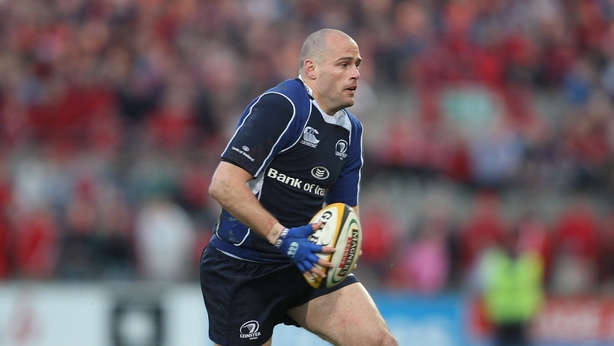 Contepomi is now hoping to bring what he's learned in Argentina as a coach back to his former stomping ground and he's confident that his history with the province will help him settle in quickly.
"Hopefully I've got in the last few years a bit more knowledge on technique, on things the way I have seen rugby" he said. "For me as a coach when you're going into a working team or going into a club, you need to understand the culture of the club so as to know what you can bring on or what you can leave.
"For me, coming back to Leinster, I think I have a pretty good idea of what the culture is and where are they moving and I spoke a lot with Leo in the last month or so [to see] where they have been for the last few years.
"I'm really happy and I think that knowing the type of rugby that Leinster wants to play and knowing the culture of rugby, the Leinster way, is where you can add something. Hopefully I can add something to some of the players and the coaching staff.
"Living in Argentina I always followed Leinster. It's my club in Europe to put it one way, it's the club I've been most attached to. It's great to see Leinster top in Europe and also in the Pro14."
With Leinster starting the new season as European Cup and Pro14 double champions, Contepomi knows that it's more fine-tuning than major changes that are needed within the squad, and he believes that their biggest challenge will to fight off those teams looking to knock them off their pedestal.
"I think it's a great challenge as well and to come into a winning team," he said. "I always hear that you learn more from a defeat than a win and for me, that's not quite right because you have to learn from a defeat, if not you'll be sinking and sinking even further.
"For me the greatest teams are the teams that learn when they win and they get better and better and they strive to get better and better and they want to progress and keep learning and keep improving.
"That's the big challenge I think for Leinster to hopefully go and do it again, from one year to the next like that. You have to keep up there all the time.
"Leinster deserves it because there's a massive structure and a real good squad and we just have to work. There's nothing else you can do, just work hard and go keep doing it every day."