England Rugby's Chief Executive Stephen Brown has served notice to Eddie Jones, urging the head coach to turn England's fortunes around during the November tests.
England head into their autumn tests with five defeats in their last six tests, including a 2-1 series loss to South Africa in June and a disappointing fifth-placed finish in the Six Nations, which they entered as defending champions.
"We plan to win every game we play. We expect success in the autumn... I'd rather predict success but that's not in blind faith. They're all big matches. We're planning to come out of the other side successful," Brown told British media.
"The series result (in South Africa) was disappointing. So was the Six Nations; coming fifth was a pretty difficult situation.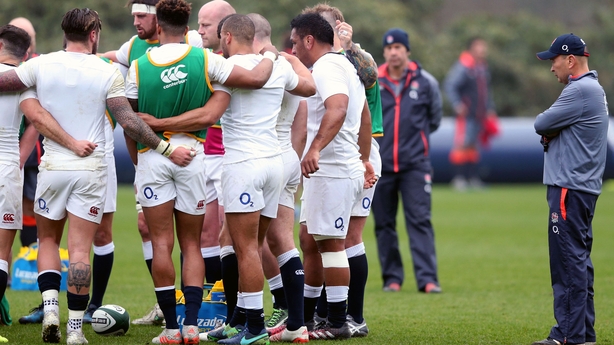 "I've discussed this with Eddie and I'm confident those results can be turned around. All our rivals are making progress and we have to keep pace. We need to make the most of the system we have, working closely with the clubs."
England's recent slump came as a shock after an impressive run since Jones' appointment in 2015. It included 18 consecutive test wins and two Six Nations titles, and Brown backed the Kiwi manager to help the team return to winning ways.
"I've reflected over the time Eddie has been at his post and his win rate. The win rate is still very high (80%) it's significant and it's hard to argue against it," Brown added.
"It's important that we don't just make a judgment on what's happened in the very short term... The last result in South Africa was important but not critical to any decisions we make about the future.
"The confidence comes from the history to date and talking to Eddie about the plans for the autumn and the World Cup and how to get back to that win rate.
The November tests will see England host South Africa, New Zealand, Japan and Australia.