Ireland captain Peter O'Mahony is determined to avoid consecutive defeats, admitting it was difficult for the camp to revisit last week's game with Australia.
The Irish players reviewed the first Test at the start of the week as the Aussies came out on top 18-9 to end Ireland's 12-game unbeaten run.
With the home side carrying momentum to AAMI Park in Melbourne, a venue O'Mahony describes as "very impressive", the Munster man knows what is at stake in this week's game.
"There was hurting during the week looking at some of the stuff we left out there and some of the stuff we did poorly. The guys that are lucky enough to get a shot this week... you have to be hungry.
"Some of it was tough watching certainly. It was a long week and in some ways a short week because there are things we want to get right. Guys are looking forward to tomorrow and kick-off can't come around quick enough.
"There are two big games left and tomorrow is the one to stay in the series. It's a long time since we've gone and had back-to-back losses and that would not be something we'd be very happy about. We want to go and win tomorrow."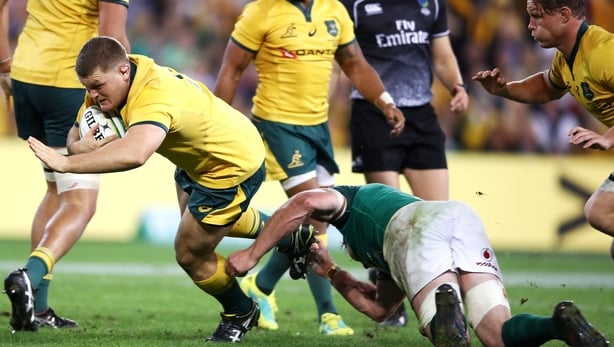 The 28-year-old also wants to see his team-mates score more than just the three penalties notched last week, which ultimately proved the difference between the sides.
"We made very good opportunities for us to score but we didn't take them. Against a team of this quality, you have to take scores.
"They will be few and far between where you get the chances so you have to take them. We are hoping we can create something but we need to finish it.
"We understand that [Australia have momentum now] - you build on performances and confidence you take out from a big win like they had last week. We know they'll be better.
"We can't just get to the standard of last week. We need to go beyond it. I think guys got the message last week.
"Guys are frustrated and want to get back out training and put things right. There is a frustration in the air when you get back out on the pitch.
"At the end of it, the goal is to perform Saturday and that's what is in everyone's head. The goal is get the team right and everyone right and that was the main thing for this week."
Listen to Australia v Ireland on 2fm at 11am on Saturday morning or follow the live blog on RTÉ.ie