Garry Ringrose has benefited from some good timing disguised as rotten luck this season.
It's turned spectacularly for the 23-year-old centre. While injury hit him hard in the winter months, those dark clouds cleared in the spring to shower him in glory and silver. 
It's been a hell of a three months. Having battled back to fitness from a shoulder surgery, an ankle injury sustained in the January Pro14 clash against Ulster required him to go under the knife again.
His Six Nations was thrown into doubt, and he had to kick his heels as Leinster negotiated the Champions Cup pool stages.
But how it's come good.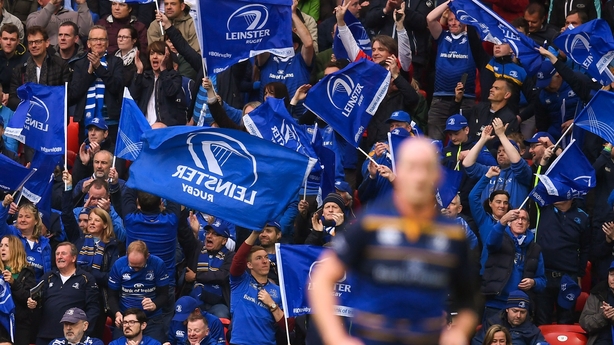 He came back into the Ireland fold for the win against Scotland, scored a try at Twickenham to help Joe Schmidt's men seal the Slam and after that came the European Cup successes with his province against Saracens and Scarlets that drove them into the Bilbao final.
A battling defeat of Racing 92 was the cherry on top but still there's more on the menu. Ringrose has had little time to take it all in.
"It almost felt a bit surreal during the week that I was getting an opportunity to put another star on the jersey," he said as Leo Cullen's men ramp up preparations for this Saturday's Pro14 semi-final against Munster.
"Similar to the Grand Slam, it was about trying not to get too distracted by what's at stake. It's still a bit surreal, the fact that we've managed to add to the legacy of what we watched growing up. It's a special feeling to be a part of it.
"You spend your whole time dreaming of getting an opportunity like that. Then it comes so quickly and it's finished so quickly. It's hard to put into words what it means for myself and my family and friends.
"You don't reflect on it too much once it's happened. You enjoy the 24 hours after the game but then it's straight back to business."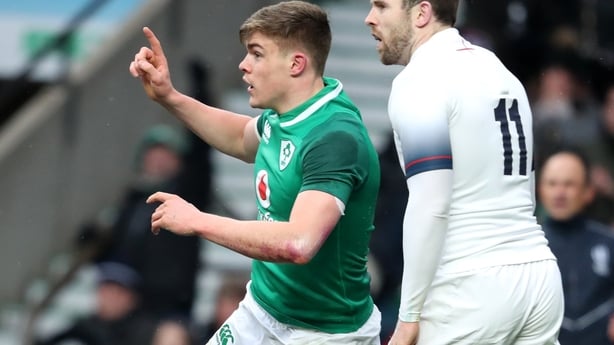 It's been a rollercoaster 12 months. Ringrose has tasted his fair share of personal disappointment but he's never dropped his head, never stopped doing the right things. 
It has, he says, been a "learning curve".
"When you are injured you have a couple of lows along the way. It makes it all worth while, the hard work you put in. It's been a learning curve this year.
"If I ever find myself in a similar position (again) there'l be no shortage of motivation to try and push on."
This Leinster panel are weighed down with medals at this stage, but it's been the rise of the young guns that's caught the imagination.
Ringrose is part of an exciting batch of talent that's energised the group, though he was quick to hail the crucial influence of the older heads who've set the tone and example. 
"There's a good group of young guys that have come through but ultimately it's the leaders that are driving the standard. The experience we have among the group has been vital to the success.
"The young guys can't take too much credit for the path they've paved for us to follow.
"For some guys it was their fourth European Cup which is tough to even grasp. The fact they've been there and that experience does really count; you can't coach it."