Ronan O'Gara was nervous when he first met Jacky Lorenzetti at a swanky business lunch in London back in 2013.
The Racing 92 owner wanted to bring the Corkman to France as a coach, and in the bowels of renowned wine merchants Berry Brothers and Rudd, he made his move.
"I could pretend all I was thinking was that Jacky Lorenzetti was there to smooth talk and spirit me away to Racing with a blank cheque," O'Gara said of that encounter, "but I knew, as did Mr Lorenzetti, that he could have easily picked up 50 other Ronan O'Gara-types from around the world at that moment for his big rugby project.
"I mightn't have known whether to take the Jubilee or the Bakerloo line to St James Street, but my mind was soon clear about my next move in rugby."
Lorenzetti got his way, as he almost always does.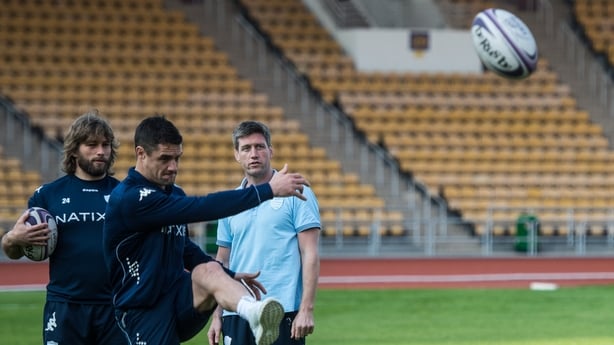 His father Jacques was a young apprentice painter in 1930s France, climbing the ladder, establishing a small painting company and, by the late 60s, moving into real estate development.
Around that time, his son Jacky graduated from renowned hotel management school Ecole hoteliere de Lausanne in Switzerland, creating the property management company Franco-Suisse Gestion three years later.
That company was renamed Foncia in the 90s, and is now the largest administrator of property in France. It was floated on the French stock exchange in 2001; five years later, it was estimated Lorenzetti's fortune had rocketed to around €700m.
As his wealth grew, so too did his influence across a broader range of areas. A passion for wine saw Lorenzetti invest in vineyards, and he was a prominent backer of French offshore sailing.
Rugby was no lifelong passion. Lorenzetti's brothers in law persuaded him to get involved in the game and in 2006 he did, buying the Parisian club then known as Racing Metro 92 and getting to work on transforming their fortunes.
Racing were in the second tier of French rugby then. They needed financial muscle to make them serious contenders at home and abroad, and Lorenzetti provided it.
The impact wasn't immediate (it took them two attempts to gain promotion to the Top 14), but once the wheels started moving, sparks began to fly.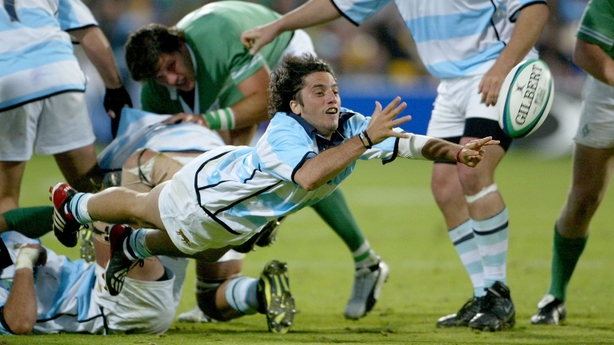 In came All Black outhalf Andrew Mehrtens, scorching wing Sireli Bobo and Argentinian scrum-half Agustin Pichot (above), sprinkling star dust on a progressive outfit.
A first foray into the Heineken Cup in the 2010/11 campaign saw them finish a distant third in a pool bossed by Clermont and eventual champions Leinster, but that merely strengthened Lorenzetti's determination.
More stars arrived; more money was poured into the cause. Dimitri Szarzewski, Andrea Lo Cicero, Luc Ducalcon, Juan José Imhoff, Juan Martin Hernández and Benjamin Fall Olly Barkley were recruited. And in the summer of 2013, the Irish discovered that their own prized assets were not off limits as Jonathan Sexton was lured across the water.
Sexton opened up on the difficulties of that move last October, admitting the physical toll ground him down. There are luxuries on offer to big names in France, but rest is not one of them.
"I found it very tough, to miss out on (Ireland) camps, to miss out on a week's preparation in the Six Nations... it's not ideal," Sexton told the Irish Independent.
He was back in Leinster two years later.
Racing's owner is hard-nosed and single-minded. The drive for glory has yielded just one Top 14 title (in 2016), endless headlines and plenty of conflict.
A spectacular new stadium in the suburbs of Paris took longer than hoped to deliver but there's no denying the end result is a sight to behold, the state-of-the-art multi-purpose U Arena that holds 20,000 to 40,000 people depending on the event.
A proposed merger with Stade Francais last year was, according Lorenzetti, a "beautiful project"; but that was a move that elicited a furious backlash.
"This association, effective from next season, must give birth to a new club that will preserve the roots of Racing 92 and those of the Stade Francais Paris while multiplying the means put at the service of youth and French rugby," Racing announced in a club statement in the March of 2017.
"Consolidated by its dual culture, by the fierce determination of its two presidents and its increased audience in a population pool unmatched in France, this new club has a long-term commitment to build a true reference day after day."
It died on the vine. Stade Francais supporters staged a mass protest outside the headquarters of the Ligue Nationale de Rugby (LNR) and their players went on strike.
"Perhaps we were right too soon," Lorenzetti sighed when the plan was quickly taken off the table.
Ten days ago he again drew the ire of his own club's fans when it emerged that Racing would not play their must-win Top 14 clash at the U Arena, which instead would be rented out to Beyonce and Jay Z, warming up their tonsils for an upcoming world tour.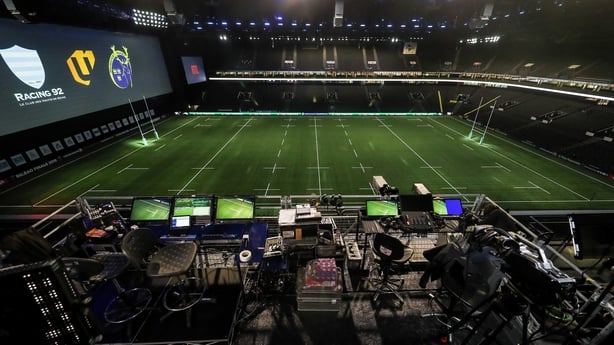 Racing decamped to Stade de la Rabine in Vannes, Brittany, defeating Agen 42-13 and moving into the Top 14 semi-finals.
These "trade-offs between shows and rugby" allow the club to be "independent of subsidies for years and even become profitable", Lorenzetti assessed.
Pragmatic, ambitious but not unduly romantic, Lorenzetti is undoubtedly desperate to capture a first European Cup for the club.
The defeat to Saracens in the final two years ago stung, but in the build-up to that game O'Gara spoke of "a different culture and identity" taking over at Racing, of "something very good building".
He has since moved on, but the man behind their renaissance remains as a constant, powerful force.
Donnacha Ryan became the latest Irishman to be seduced by the bright lights of Paris last summer and the totemic second-row will be crucial to denying Leinster in Bilbao this Saturday, his importance amplified further by the the absence of the team's hugely influential scrum-half and placekicker Maxime Machenaud.
They'll descend on the San Mamés Stadium on a mission to close the loop on a journey that's vacillated from sweet glory (a first Top 14 triumph in 26 years with victory against Toulon), to unwelcome controversy (Dan Carter, Joe Rokocoko and Juan Imhoff all tested positive for corticoids after that game but were later cleared of any doping violations).
And at the heart of it all is Jacky Lorenzetti, steadying himself for another push that could finally bring an end to a 12-year chase for the ultimate success.
Follow Leinster versus Racing 92 in the Champions Cup final via our live blog on RTÉ.ie and the News Now App from 4pm, or listen to live coverage on RTÉ Radio 1 as Saturday Sport comes from Bilbao.