Eddie O'Sullivan said there would be little surprise in rugby circles at the decision to revoke the contracts of Paddy Jackson and Stuart Olding.
The IRFU and Ulster Rugby released a statement this morning confirmed that they were revoking the players' contracts following the conclusion of an internal review.
Shortly afterwards, both Jackson and Olding released statements saying they were disappointed with the decision, proud to have represented their country but also determined to prove themselves in the future.
Speaking to Saturday Sport on RTÉ Radio 1, the former Ireland coach said it was a sad day for all concerned but stressed that, in his view, the IRFU had taken the right course of action.
"I think there's not a lot of surprise at the outcome. Despite the fact that the players were acquitted of any crime, the whole focus after that was on the content of the whatsapp messages and the feeling was that these were completely unacceptable.
"I think there's no surprise that the IRFU and Ulster Rugby acted in that way (in revoking the contracts).
"I think it's the right decision for everybody involved. The hope now is that it will draw a line under the matter and everyone will be able to move on with their lives. But it's a sad day all around, for everybody."
O'Sullivan said that one potential positive to emerge from the affair is that the IRFU has committed to reviewing its educational programmes at every level of the game.
"If there's any upside to the whole affair, the IRFU have committed to that. They can't control every rugby player in the country but they can certainly have a big input with regard to professional players and the standards that are required.
"These guys are household names and people look up to them, especially young kids. So, they have to be aware of the responsibilities. But the IRFU have said today in their statement that they will be taking that on board.
O'Sullivan acknowledged that many people Irish rugby will have different opinions on how the matter was handled and whether the players might have been treated differently.
However, his own sense was that those within the game agreed that the content of the whatsapp messages was unacceptable and added that he hoped that other rugby players would not now be seen in a more negative light following the events of the trial.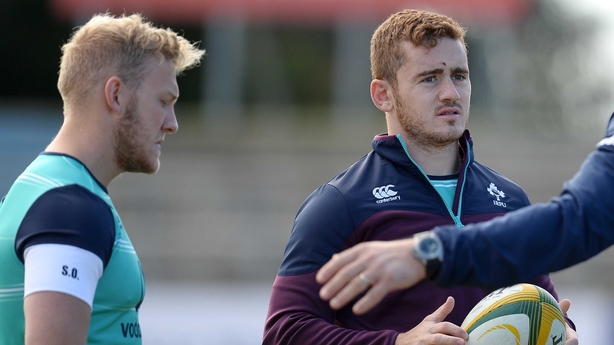 "Irish rugby is made up of people, whether it's people who support clubs or provinces, or players and administrators, and I'm sure there's differing opinions across the line. But I would think that today's decision - 'welcomed' isn't the right word - but I think it would be accepted that it was a right decision by Irish rugby.
"Most people would go along with it. You won't get everyone to agree with it. But I think most fair-minded people within Irish rugby will agree that it was right to make the statement that what went on in those whatsapp messages was completely unacceptable. I think the players themselves have come out and confirmed that.
"It's been a very, very difficult time for everyone involved, and a very traumatic time for everyone involved and it hasn't been a good period for rugby in general."
"Everybody was pretty upset at what came out in those whatsapp messages. Very few people would have any truck with it. I think it's something that everyone would agree is completely unacceptable and you would hope that it wouldn't be seen that every rugby player is of the same ilk. And that's the danger with things like this. People get pushed together in a category.
"But the positive to come out of it that there would be much more awareness. The IRFU are much more aware that this is unacceptable and that there can be cases of it within professional precincts and they can't allow it to happen. And I'm sure they'll be sending that message loud and clear if they haven't already with today's decision."