The celebrations are done and dusted; the championship medal has been tucked away.
Cian Healy is back in battle-mode and braced for another unforgiving collision.
Twickenham gave all of the Ireland players a day to savour, and the Leinster prop certainly did that - "I really did enjoy it... I'd a good celebration after, then into a family wedding, so it was a nice one" - but what's done is done. What's won is won.
It's on to the next one now: a Champions Cup quarter-final against Saracens.
It has not, says Healy, been hard to regain focus.
"I've been dying to get back into the routine of home, into here to train, to have a bit of normality," he stresses.
"It's a difficult one, living out of the hotels, so I look forward to getting back into here all the time.
"The mindset and all is bang on for it. We're switched on and want a follow-on success, to bring as much from what we had in the past into this. It's just the mental side of it then, getting your head around all the calls and getting back into the systems and stuff.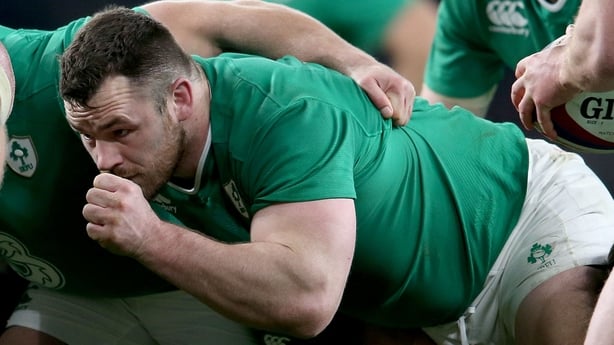 "So there's a good bit of evening study for the next few days to get myself in a good space where there's no mistakes."
The ecstasy of Ireland's Grand Slam glory still lingers for the players involved as they float back to their provinces. Momentum is with these men, and Healy hopes it will be to the benefit of Leisnster.
"You're just trying to create another high, one as good. And then considering that you're doing it with a different bunch of lads...
"I haven't taken a break for the satisfying moment. I'll probably look back at it at the end of the season or whatever, but I'm really enjoying it and I'm loving what I'm doing. I'm very thankful to have ended up in the starting position for a lot of [the Six Nations] and got to play some good ball."
Saracens are chasing a third Champions Cup title on the bounce. Their pedigree is awesome, and even a heaving, partisan Aviva Stadium won't unnerve them. It's a daunting fixture for any side but Healy says Leinster are happy to embrace the the challenge.
"We had a look last week on Tuesday, we came in for a bit of video work just to plant the seeds and look over the threats, where we might able to for them and their general structure.
"You don't want to go a cold week with no rugby and then try and overload it, so we've had stuff in the back of their minds for a few days now.
"You always want to take the people at the top. It was kind of nice seeing that draw come through, seeing us end up with them. There were a few laughs about it, you finish top (of your pool) and you end up with Sarries.
"That's the way you want to go, if you want to get to the top of this, you have to beat the best. You don't want to be looking for an easy route."
Just as Ireland had very few survivors from the 2009 Slam-winning squad (just Rory Best and Rob Kearney), there aren't many left from Leinster's 2012 vintage, who hammered Ulster 42-14 to lift the Heineken Cup.
They have not claimed the renamed competition since, but there's a new of players batch in the ranks, hungry for glory and with a taste of success.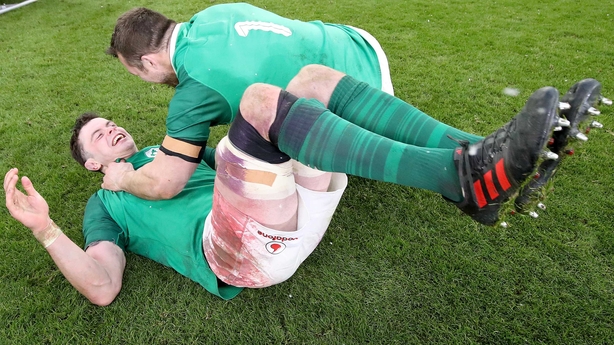 "We don't have a hell of a lot of lads left that have won that cup. There's a few of us left in there so it's new to them (the younger players).
"There is a winning mentality in those younger lads. You have the likes of 'Cheese' (James Ryan) that hasn't lost a professional game. That's what they are bringing to it. They have this expectancy and we have to push that on in what we deliver and what we expect of them in training.
"You have to understand that that just doesn't happen. We will all be pushing each other on."
A do-or-die showdown at Lansdowne Road always exposes character. Ther's nowhere to hide, and no room for passengers. Healy's description of that type of environment is telling: "It's fun. It's another step up, especially when it gets to knockout rugby.
He said: "The knockout is where the rugby drags the best out in players. Everyone is a little bit more highly attuned.
"It's not a 'ah we lose this we've another chance'. It's do or die, heart-on-the-sleeve rugby. It's the most fun type of rugby to play."
Follow our live blog of Leinster v Saracens (3.30pm kick-off) this Sunday on RTÉ Online and the RTÉ News Now App.