James Haskell insists the history of the British Empire means England must accept their status as the most hated team in the NatWest 6 Nations.
Ireland visit Twickenham intent on marking St Patrick's Day by completing only the third Grand Slam in their history, while the hosts are playing to avoid an unprecedented fifth-place finish.
Haskell, who has been recalled at openside flanker for Saturday's final round of the Championship, understands the source of the emotional energy brought to bear against England.
"It's what happens when you used to run the world isn't it? It's down to empire building. It got done a long, long time ago," the Wasps back row said.
"I never once got in my boat and said, 'right you're part of Great Britain'. I can't be held responsible for it.
"It's an easy motivation factor for other sides because of the long, entrenched history. It's very difficult for us to feel the same. If you know your history we are partly to blame.
"I try to approach my life in sport with passion, intensity and a desire to come out on top and win, but I don't hate anyone.
"When you're playing for England you want to stay involved, you want to win at all costs and you want to win - and those are motivating factors enough.
"The emotion of having to throw your head at someone's knees and fire in takes it up. And that might spill over a bit."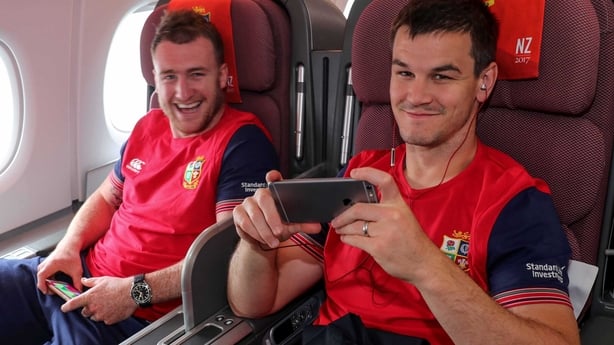 Haskell will renew acquaintances with a number of Ireland players who were "humanised" from his perspective during the British and Irish Lions tour to New Zealand last summer.
"The best thing about the Lions tour for me was meeting people and seeing them outside of the rugby arena," Haskell said.
"There are a lot of people who cross that whitewash and turn into absolute nightmares. Then when you see them off the field they are the loveliest bloke you have ever met.
"It is nice now because you know some of these boys and can have a conversation. In terms of when the opening whistle goes, all bets are off, friendships go out the window and you put your performance in and have a bit of a ruck.
"As soon as you humanise anything and understand people and have a beer and a laugh with them that's the way sport goes.
"Johnny Sexton was a really interesting guy. He's a very passionate player, very on the line and a talisman for Ireland, but it was great to meet him. He's a top guy, same with Conor Murray.
"Tadhg Furlong was a great hugger. I should have guessed he would be. I shared a room with him and I was obviously looking a bit tired so he asked me if I wanted a hug.
"I looked at him and said, 'Come on then' and it was just a really nice hug. That was quite nice. Then I put my clothes back on. That's bonding on tour!"