John Hayes is not one bit worried about how Ireland will perform on Saturday.
As Joe Schmidt's men prepare to face England with a Grand Slam on the line, the ever-present cornerstone of the 2009 triumph is one of a select few who have been there, bled in the shirt.
It gives the former Munster prop a unique insight into the mindset of the players as the countdown a possible clean sweep begins.
While Rob Kearney and captain Rory Best, as the two survivors from that campaign, will be able to help their team-mates adjust to the job in hand, Hayes offered his own advice from outside the camp.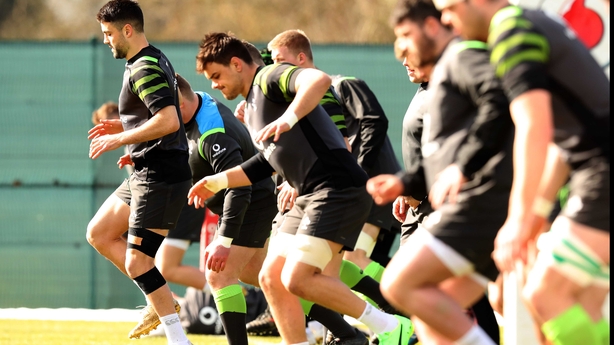 "The first thing is try and enjoy the week and relax and enjoy the whole thing," the 107-times capped forward told RTÉ Morning Ireland.
"If you allow it to build up on you, you might only see it as a relief at the end.
"Rob and Rory there, it's one end of their career to another, it can take that long. It mightn't come around for some fellows or it might, you don't know so embrace it.
"You get that belief and you get that idea yourself as a player when you realise you've been close a few times, [we had] a few second [places].
"When you get that close and you get the taste you know it's just a small percentage more and you'll get there and to finally do it was brilliant.
"You end up in a bit of a bubble because you are in camp, you can control it yourself how much you look outside but it's the difference with Ireland and being with your province is that you are in camp, so that when they say a 'bubble' there's is a kind of a bubble in that you are in a hotel away from everybody else.
"You need to enjoy it as well.
"The biggest thing about this week is now you can finally say 'Grand Slam'.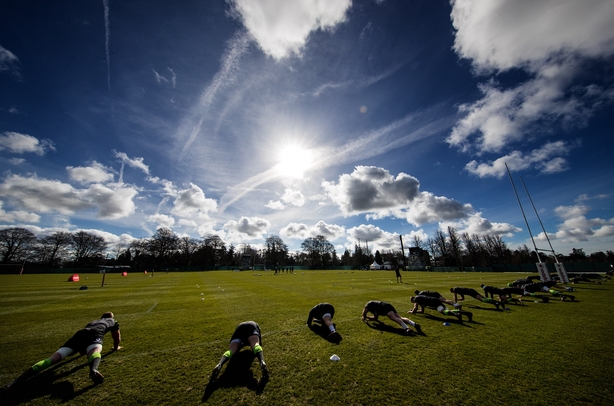 "You will know it's a possibility from early on in the tournament; you look at it after the first game, the second game, even up to last week they'd have been saying 'this is just about Scotland' but now you can finally say that it is the goal and it is something you are going to go for."
Ireland face an England team coming off two defeats on the bounce, reversals to Scotland and France.
Another loss would be their worst Six Nations run since 2006.
And that's a factor than concerns Hayes more than any worry that Ireland won't turn up.
"I've no fear about Ireland, they are going to perform," he said.
"They will play... the preparation that goes on when you look at the people they have but it's going to be about England.
"Do they come back home to Twickenham and try and salvage something from, for what for them has been, a very poor season, so it's more about what they do than just us because I've a fair idea we'll be okay."

Ireland famously sealed the 2009 title with late drama in Wales when a Ronan O'Gara drop goal proved the winning score but not before a late Welsh penalty dropped short.
Hayes says there are some similarities between that tie and the St Patrick's Day clash in London, a game that provides Eddie Jones with a chance to get back at Ireland, who denied England a Grand Slam on the final day of last season.
"There is a bit [of a parallel] because it's away from home," he added.
"If the game was here in Dublin, if the fixtures had fallen that way you'd probably feel a bit more confident.
"It's still a challenge they've known it, it was set up.
"You know that's the way it's going to be and people probably thought it would be a Grand Slam decider between Ireland and England but it hasn't worked out that way.
"So it's up to us now to go and win it and it's a kind of a repeat of what we did to them last year when they came here thinking they were going to do it so it's going to be hard for us."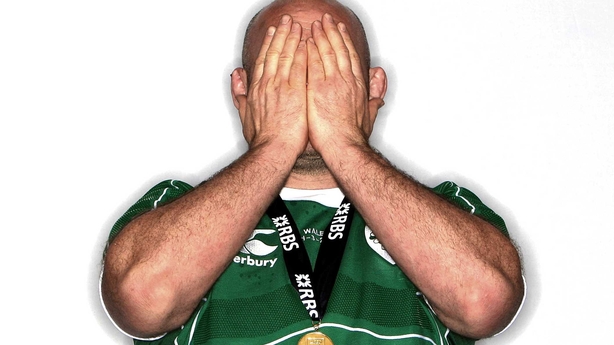 Asked what his abiding memory of the win in Cardiff nine years ago, Hayes said: "That is one thing, that penalty [from Stephen Jones] but apart from that [what I recall was] being behind in the game.
"I don't remember the exact score but I know we were behind at stages in the first half.
"And it was just the no panic [attitude] that would come from so much experience on the pitch that day and we just came back into it in the second half and got those tries.
"That's what made it so enjoyable, that when you are out there in a situation like that environment and there's no panic, that you know everyone has just got a job to do and you see guys now, even against Scotland, they know what to do and that they can score."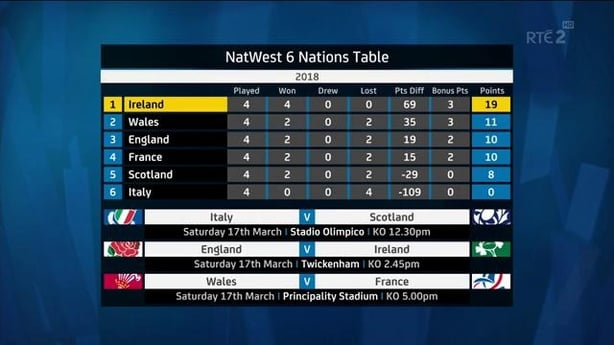 Follow England v Ireland on Saturday (KO 2.45pm) via the live blog on RTÉ.ie/Sport and the News Now App, or listen live on RTÉ Radio 1, with commentary from Michael Corcoran and Donal Lenihan.