There's just two survivors in this Ireland team from the fingernail-shredding Grand Slam-clinching battle at the Millennium Stadium nine years ago.
Rob Kearney was the starting full-back in Cardiff; Rory Best replaced Jerry Flannery for the final 12 minutes.
The current captain was on the pitch when Ronan O'Gara's kick crept over and Stephen Jones's didn't, but - as Johnny Sexton alluded to after the win against Scotland - Best feels glory this time might taste a little sweeter.
He'll be at the heart of it on Saturday and his experience will be needed. This crop is not loaded with experience when it comes to mammoth occasions.
Twickenham on St Patrick's Day is the Beast from the East; a potential Grand Slam is Storm Emma. And yet there's a real sense of calm in the camp.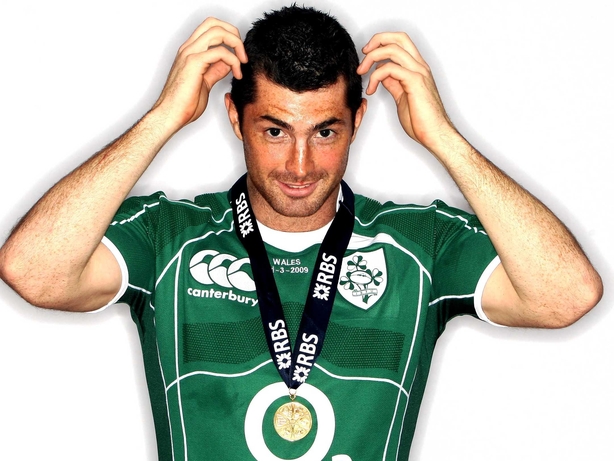 The championship has been won, and celebrations were muted. The challenges have come and gone, each one forgotten almost soon as it had been dealt with.  
Ireland have put themselves in this position because they're good and they know they're good. Saturday gives them the opportunity to put themselves among the greats.
"I don't think (there's a danger of being overawed)," Devin Toner said on Tuesday as he pondered the emergence of two towering young forwards who've quietly defined the inner Irish confidence. "There are a couple of young lads but they've got old heads on their shoulders. James (Ryan) is taking stuff in his stride; Ports (Andrew Porter) as well.
"They're relatively inexperienced but they've shown in training and in previous games how good they can be and how well they can take the pressure. Obviously it will be a different situation in Twickenham but I think they'll fly it." So does Richie Murphy.
The kicking coach described the fresher-faced talents in the panel as being "a different breed". They are greedy for success. 
"I think all those young guys take everything in their stride," he said. "They are so hungry and it's definitely a little bit of a new breed of player that's coming through. Their work rate is massive - sometimes it's too big.
"They need to think sometimes first before they go and do things. But it's a great place to be. It's going to be   massive occasion but we're not really dealing with the occasion. We're just trying to beat England."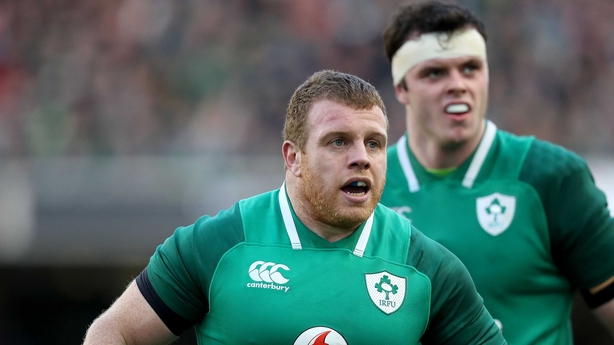 Ireland watched France turn over the English in Paris on Saturday evening over their dinner, the result handing Joe Schmidt's men a third Six Nations title in five years but being greeted with only "a murmur of a celebration", according to Conor Murray. "It was a quiet 'cheers' with whoever you were sitting next to at your table and then it was back to normal".
Murray said it was weird. Hooker Sean Cronin described it as "surreal". But that's only because they demand and expect more now. Schmidt's meticulous standards keep the bar sky-high. He also commands respect - and rules with a bit of fear.
"It was a surreal feeling on Saturday having got the (title) win," said Cronin. "You can tell that guys aren't happy with just that. Guys are well aware that these opportunities don't come around very often. We can't let an opportunity like this slip by.
"We're doing everything we can to get ourselves into the best shape possible. Results speak for themselves. Three championships in five years is incredible. Joe has a great support staff behind him and he's top quality.
"I've been involved with Joe for a long time with Leinster and Ireland. When you do make a mistake during a game you're kind of thinking about the review on Monday morning! There's not many coaches that can put that motivational fear into you."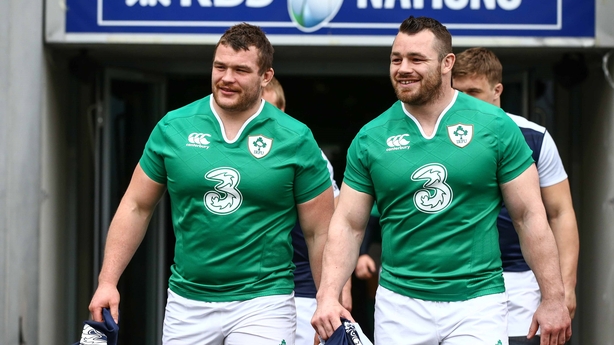 Jack McGrath looks like he'll lose out to Cian Healy again at loosehead but he's taking a more laid-back approach to the build-up. Fretting is no use, he says. It's nothing more than a waste of energy.
"I've tried to enjoy the game or the day of the game a little bit more. You can get a bit too stressed out and burn energy that you may need towards the end of the game.
"I try and take in the atmosphere and enjoy it. Switch on when you need to switch on but take in a lot of the atmosphere and realise how lucky you are to be where you are."
It hasn't all been plain sailing this spring but if Ireland come away from Twickenham with the Slam then it will not be down to luck.
Fear, confidence, hunger - it's a potent mix. Get that blend right, don't freeze and you've got yourself a cocktail. Now for the knockout punch.
Follow England v Ireland on Saturday (KO 2.45pm) via the live blog on RTÉ.ie/Sport and the News Now App, or listen live on RTÉ Radio 1, with commentary from Michael Corcoran and Donal Lenihan.