Conor Murray spent his post-match meal on Saturday evening craning his neck at a big screen watching England fall to defeat in Paris, a result that handed Ireland a third Natwest 6 Nations title in five years.
It was, the Munster scrum-half admitted, "surreal", nothing more than "a quiet 'cheers' with whoever you were sitting next to at your table and then it was back to normal".
Nobody is taking championship crowns for granted - but it's undeniable that there's bigger fish to fry.
"Winning it on Saturday evening while we were having our dinner was a very surreal experience," he told RTÉ Sport's Michael Corcoran.
"We were up at the post-match function having dinner. I wasn't really able to eat it to be honest, the France-England game was on the big screen and people were keeping a very close eye on it.
"The last time we won it in Scotland (in 2015), we'd played our last game and we just had to wait to see if England didn't put the points difference on France at the time. When it came through, that was it, it was over, we'd won it. There were no more games and it was a massive celebration.
"It's a little bit different this time. It was a murmur of a celebration, there wasn't much in the room, which was weird."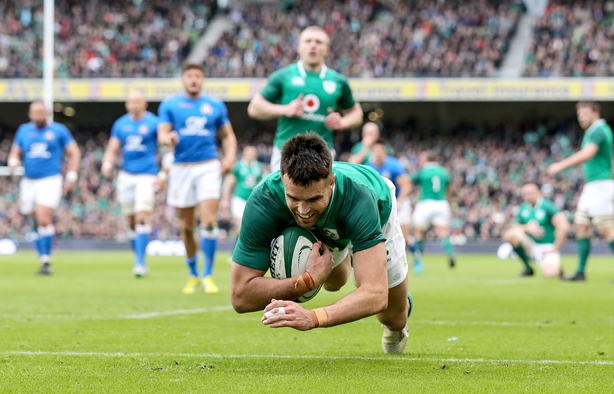 England are in the long grass now, hoping to gain revenge for Ireland shattering their Grand Slam dream on the final day 12 months ago. Eddie Jones' men have had a disappointing spring, but they are very capable of bursting the bubble at Twickenham. It's a daunting final hurdle; but Murray is unfazed.
"It's a week you dream of," he added. "These weeks are very rare. You've just got to soak it in and prepare as best you can.
"A Grand Slam is massive. To achieve something like that is something we're all very, very determined to do.
"That's why we're working hard this week and parking the championship, thinking about this performance against England.
"When England lifted the trophy at the Aviva (last year) there was a little bit of the wind taken out of their sails. They were still celebrating, which they'd every right to, but the fact they'd just lost a game and didn't win a Grand Slam, it takes a little bit off it.
"We don't want that. It's not greedy, we just want this for this team."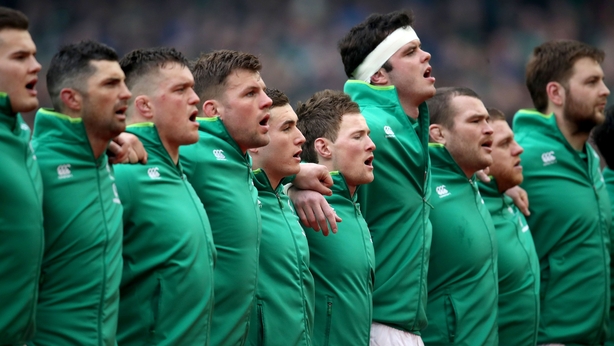 The Irish fans will travel en masse to London this weekend, with plenty more expats already over there and sure to make their presence felt.
A St Patrick's Day Slam would be as good as it gets. Murray will savour every second.
"I've got a good few friends living over there. There's going to be a lot of Irish in the stadium. Paddy's Day as well... the excitement is building.
"You talk about it being a massive week with pressure. I find it different.
"I find it exciting, it spurs you on to go out there and perform. We're all honoured to be in this position and we definitely want to make the most of it."