If you, like me, are a true sports fan and manic Irish rugby supporter then this weekend will excite and worry you in equal measure.
If we look at the men's game first up; the statistics say that we will win this and probably comfortably.
Ireland have won 12 out of 14 internationals since the start of 2017 and Scotland have won nine of their 12. The Scots have only beaten us once in Dublin since 2000, that being the duel in Croke Park in 2010.
But things aren't always as straight-forward as the statistics suggest and my worry about Scotland is based on two things.
Firstly they beat us last year when we were again hotly tipped for a Six Nations title. The simplistic view would be that they beat us with a sneaky lineout and a delayed bus journey.
My second reason for slight pessimism is that they have managed to turn themselves around after a humiliating opening day defeat to Wales 34-7 and have now managed back to back victories over both France and England.
You could argue that these victories came at home and that this current France team aren't the France of old. However England are every bit as good as past England teams and that was some victory physically and mentally.
I should state that I fully expect Ireland to win and by a two score margin so this is just my note to caution.
Now back to the bus. I use this as an analogy for structure and organisation and how this Ireland team under Joe Schmidt performs so well in a structured and organised fashion.
Scotland don't have that level of structure and discipline and they will do their utmost to take Ireland out of their comfort zone.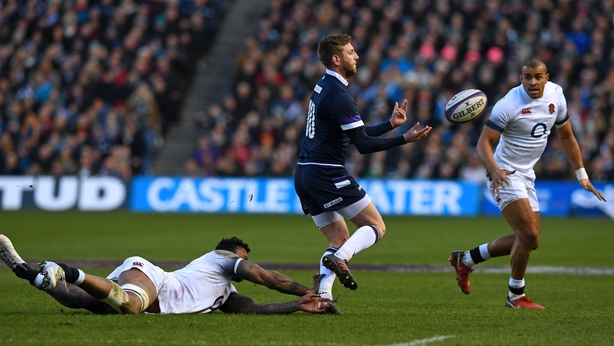 I don't feel they will go for an arm wrestle up front per-se, rather that they will use the talented, if sometimes totally unreliable Finn Russell, to move Ireland around and play a totally unstructured game.
John Barclay is an excellent 6 and along with Ryan Wilson and the ever improving Hamish Watson they will compete for every ball at the breakdown.
This might be a battle but with the aim of moving the ball quickly and trying to exploit potential defensive frailties that have unfortunately been evident in this otherwise composed and solid Irish team.
Stuart Hogg is an excellent open field runner and he will be available to capitalise on this.
The changes to the Ireland team have been along expected lines with the second row decision going Devin Toner's way on this occasion, and he does have a wealth of experience while his lineout leadership is vital.
Looking ahead to Sunday, I fully expect the Ireland women's team to continue along the upward curve.
The pack, as previously discussed, has been excellent at scrum time and having watched Scotland's opening three matches it is sufficient to say they are not.
The Scots played around with their starting front row in the opening two games trialing Jade Konkel at loosehead before reverting to her favoured number 8. She is an excellent number 8 both as a ball carrier and has been a savior for them many times at the back of a retreating scrum.
Along with Sarah Law (9), Lisa Thompson (13) and Chloie Rollie (15) they are paid up members of the BT Sport Scottish Rugby Academy Stage 3 programme and all four are the ones to watch for Scotland should they get sufficient ball.
For Ireland, Hannah Tyrell showed enough off the bench in her try scoring return to the Six Nations to gain her starting place instead of Claire McLaughlin, who drops out of the squad.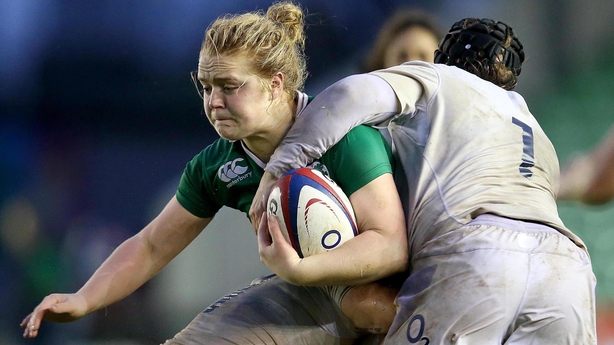 Cliodhna Moloney having recovered from her shoulder injury returns to her starting position at hooker. It will be interesting to see whether herself or Leah Lyons, who made some impressive tackles last time out, throw in to the Irish lineout.
The lineout was a bit erratic against Wales but I expect this to be much improved given the increased time that Aoife McDermott and Orla Fitszimons have had.
Aoife came in at the last minute against Wales. Should the Irish pack produce the go forward ball that I expect and the backs combine as they did at times against Wales then we should win well and continue the momentum forward.
When the final whistle blows on Sunday there will be a flurry of activity around Donnybrook, not just the fans leaving and the RTÉ truck packing up.
Sunday is a momentous occasion for 102 women who represented Ireland between 1994 and 2005, before 2006 when the IRFU began to award international caps once the IWRFU became fully integrated.
These ladies, of which I am one, will attend the official post match function at the Aviva Stadium and receive our international caps. The fact that 102 women out the 112 invited will make the journey is indicative of how much this means to us.
Looking through the list I played with 100 of these fantastic ambassadors so it will be some catch up. I want to use these last few words to give credit and thanks.
Credit to the IRFU; Nora Stapleton in her official role as women's and girls development manager and Mary Quinn, our female voice on the IRFU committee, and Su Carty for driving this forward and getting support from Scott Walker, Kevin Potts et al.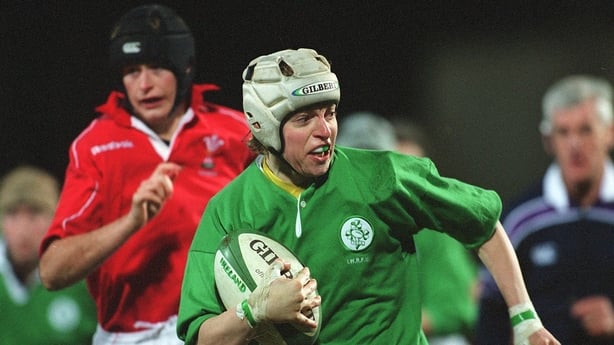 The personal thanks for me goes to one person in particular, Sinead Cosgrave. She has kept at this with the same level of tenacity and focus she portrayed as a player for Old Cresent, Munster, Galwegians, Connacht and Ireland. She would not and did not let the ball drop on it and gathered many people around her to aid the cause.
Thank you Sinead as on Sunday I will receive my cap with honour and wear it with pride. The fact that I had to wait 24 years for it makes it very special. The fact that I get to share the experience with you and my 100 former team mates and friends makes it even more so.