With Ireland and Scotland both chasing the Six Nations title we look at three key areas that will go a long way to deciding today's round four meeting in Dublin (2.15pm, live tracker on RTÉ.ie/sport, live on RTÉ Radio 1).
Out-takes: Sexton v Russell
Okay, take away four missed kicks and an uncharacteristic rush of blood to the head, Johnny Sexton had a phenomenal outing against Wales. From the laser pass to set up the opening try, to digging out those hard-fought yards from the base of a ruck, to a sprint and offload out of his own 22, the out-half had a major bearing on proceedings in the 10-point win.
It got overlooked because of his dropgoal against France but the Leinster man's defence in Paris was exceptional, winning turnovers and being in the right place at the right time to stop budding attacks. His off-day with the boot against Wales was unusual but the rest of his performance was no less than what we now expect from the man.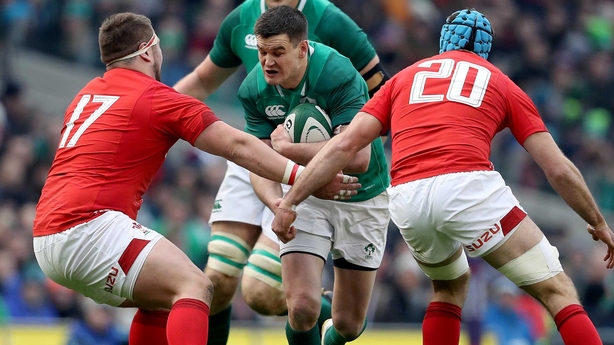 Finn Russell's performance against England was from a similar drawer.
The difference between that effort against England and Sexton's is that the Scot's showing was an aberration. It was easily his best performance of the championship but the question is can the Warriors man reproduce it today.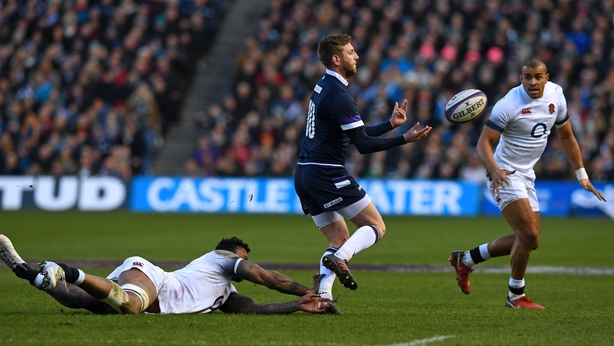 True, Ireland have struggled out wide and Russell's distribution was top class against England, but if Joe Schmidt hasn't got the memo by now and if the Ireland defence allows the out-half time to set the strike-runners free then the hosts will be drawn into an alley they don't want to go down.
Groundhog Day
Scotland won 97% of their rucks against England and won 10 of the visitors' rucks, forcing 13 turnovers in total.
It's up there with Ireland's 99% ruck success against Wales but it doesn't tell the full tale. The Welsh didn't commit men to the breakdown, as Eddie O'Sullivan discussed on Against the Head last night, and didn't target ruck ball as a source of possession.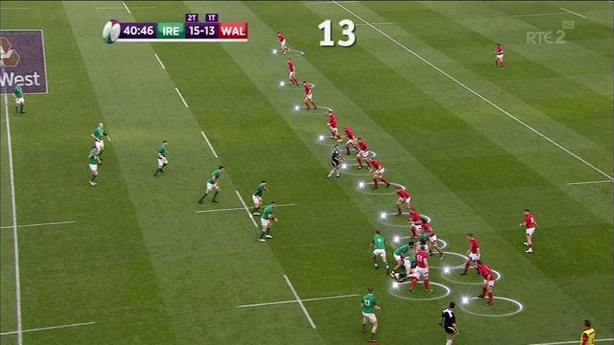 Scotland, against England, clearly did. As soon as there appeared to be a sniff of a chance of a turnover, in went the Scottish jackals. England just couldn't match them for hunger in this department.
There was an animalistic desire to win those rucks, and a couple of specialists in Hamish Watson and John Barclay, helped them edge this battle at Murrayfield.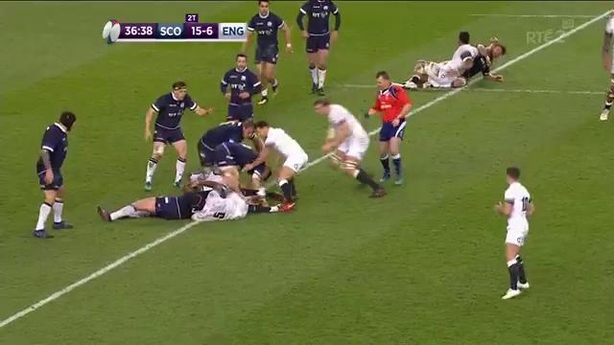 Ireland's discipline was excellent against the Welsh, conceding just four penalties over the 80 minutes. That had a lot to do with being in possession for 69% of the game but winning the breakdown battle and replicating the penalty count from the Wales game will go a long way to preventing Scotland from getting a foothold.
Getting on the front foot and over the gain line– an area where Chris Farrell's loss may not be as keenly felt if another line-breaker (of a different fashion), Garry Ringrose, steps in – will be vital to stopping Scotland making a nuisance of themselves in this area.
The Hunger Games
It's long been on the record that Ireland, Scotland and Wales up their collective game when they face England. Can Scotland bring the desire shown against the Red Rose against Ireland?
Gregor Townsend's men can, of course, still win the title, but they are not playing the old enemy again, they are not playing at Murrayfield, and they have to face an Irish side approaching their top gear and unbeaten under Joe Schmidt in home Six Nations games.
Ireland, on the other hand, will not be excused if they can't match and beat Scotland in the hunger stakes. There's a chance to win the championship today (they won't know about that until after the France-England game) with a bonus-point win.
Second to that is the chance of keeping a grand slam on the cards. There'll be 50,000 mostly Irish supporters behind them. If the atmosphere at the Wales game is anything to go by then they will be a boisterous crowd.
Schmidt will have had two weeks to see where England went wrong and identify the areas to hurt Scotland. He may not move too far from the Welsh template but clearing out the rucks will be a harder job this time: wanting it more, while playing smart, is half the battle.