Donal Lenihan believes that Ireland will have to improve defensively, particularly out wide, when they take on Scotland in their Six Nations clash at the Aviva Stadium on 10 March.
Joe Schmidt's side will be hoping to keep their Grand Slam hopes alive against a Scotland team who suddenly have Six Nations Championship ambitions of their own following their surprise victory over England last weekend.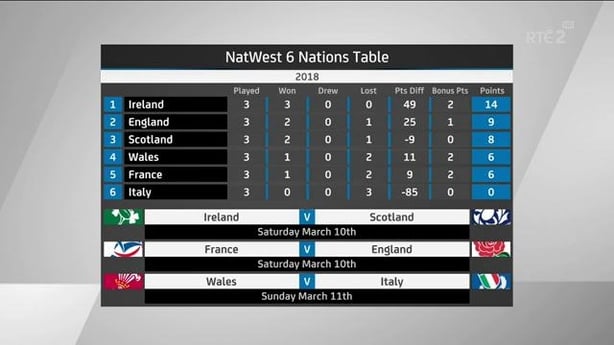 The Scots got the better of Ireland last year and, although Ireland have won all of their games in the tournament so far this campaign, former Ireland international Lenehin sees reasons to be wary, particularly when it comes to the Irish defence.
Despite dominating against Italy and Wales, Ireland still shipped six tries, with Wales in particular almost snatching something from the game despite being second best for long spells.
Both sides targeted the Irish defence out wide and Lenehan claims that Ireland have a weakness there that needs to be addressed.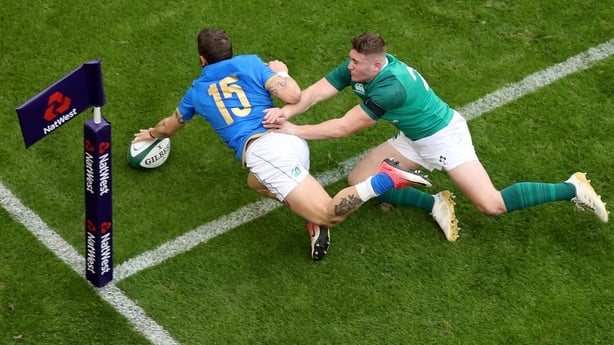 "I think the worry now is you have two games in a row with both Italy and Wales scoring three tries a piece, five of those six tries came in the final quarter of the game," he said on 2FM's Game On.
"There does seem to be some element of disconnect when the replacements come in, people making bad decisions and people rushing over the run.
"But the bottom line is the last man standing, be it the winger or the full-back, is having to cover far too much space and is left in no man's land and a decision to make with two or three attackers running at them.
"It's something that has to be addressed. You go back to the Scotland game last year at Murraryfield when they won, it was also an area that they seemed to exploit that day."
Lenehan expects Scotland will look to do the same at the Aviva Saturday week, but he is hopeful that Schmidt can adjust tactically to nullify the threat.
"I think that if you're Gregor Townsend sitting back reviewing Ireland's last few performances, and given the quality they have in the back three, especially with Stuart Hogg who's without question the best counter-attacking fullback in the Six Nations, it is a problem.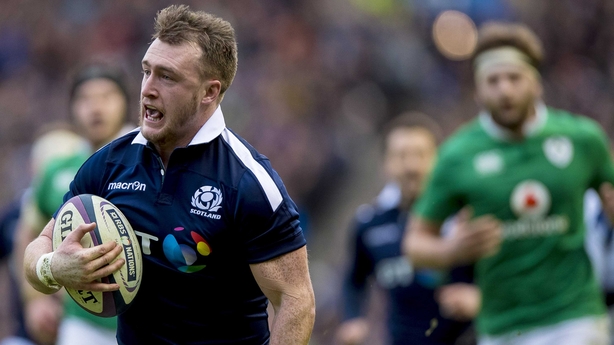 "When Joe Schmidt comes out and accepts that it's an issue, when up until now he was probably taking a different view on it, it is something that needs to be rectified.
"When you consider that Wales had so little possession, their strike-rate in the game was phenomenal and that is something that will undoubtedly worry Joe Schmidt given the quality that Scotland have in that back three."
Lenihan also believes that the injuries suffered by the Ireland squad has played a role in their defensive fraility. Chris Farrell is the latest to go down injured and he's likely to be replaced by Gary Ringrose against the Scots.
"It's been spoken about on so many occasions now. It is something that they will be focused on massively before this game but unfortunately because of the injury to Chris Farrell you are going to have another new midfield pairing so that doesn't help the cause either."
"It's not ideal, we're lucky now that [Ringrose] is available. You see the attrition numbers in that number 13 jersey and it's getting a bit scary at this stage, but the one plus is that Gary Ringrose toured with Ireland during the summer and was outstanding on that tour."