Recap
A lot has happened since the start of February. It's time to take stock and there's much to pore over.
We expected the men to win both their opening Six Nations and that they have achieved, even if the win over Italy did come at a cost.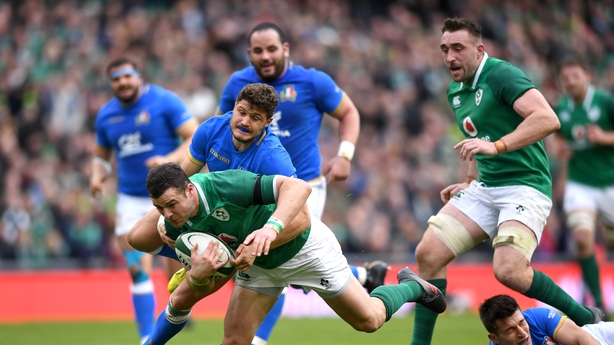 As to who will replace the injured Robbie Henshaw, I would pick Chris Farrell for the Wales game and Gary Ringrose thereafter.
Will Tadgh Furlong be fit for Wales? It looks at this stage like he will and that is a huge boost.
The Scotland v France game was fabulously entertaining and it's a good job the SRU pick people to play outside of Scotland. Can the Scots do us a favour against England next weekend?
I can't see it. Eddie Jones' side are a formidable outfit and should make it three from three.
And then we had the ruling by world rugby that the HIA incident in the France-Ireland match was not actually an incident.
Really? They are sticking with the "nothing untoward here" line, though obviously had access to more footage and medical evidence than we had.
Finally, and the topic closest to my heart, the Irish women put an end to their losing streak when defeating the Italians.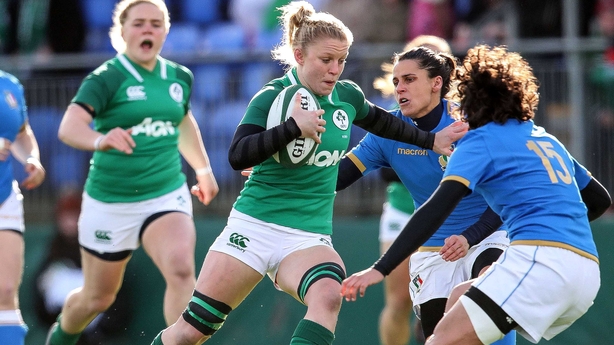 This was far from a complete performance by the Irish women, but it was certainly a huge step in the right direction and I for one was glad to see it.
Adam Griggs said in his post match that they left a few tries out there and had it not been for handling errors and poor decision making at key points, they could indeed have had a bonus point win.
There are hugely encouraging signs from the Irish scrum, thanks in no small way to Mike Ross, while the lineout is definitely a work in progress.
Credit to Nichola Fryday on only her second start she took on much of the responsibility at lineout time.
The lineout, handling and defensive line speed will need to continue to improve for the visit of the Welsh next weekend.
Retirement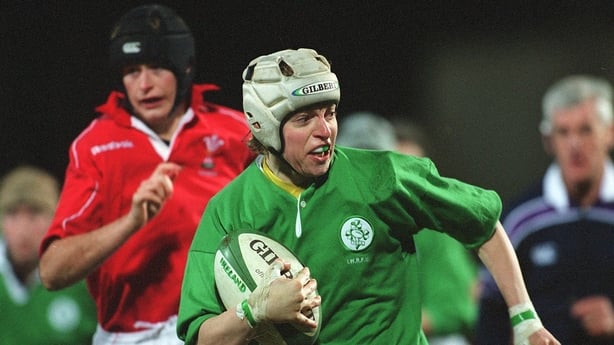 I had the pleasure of spending Saturday afternoon watching the match at the Aviva in the company of Donnacha Ryan and Mike McCarthy. On Sunday I was in the company of Nora Stapleton, Marie Louise Riley and Sophie Spence.
For the ladies it was their first live international since Nora and Marie Louise retired post the World Cup, while Sophie's retirement was thrust upon her by her non-selection in the squad. Mike has officially retired and has taken up gainful employment while doing some coaching in the AIL.
Donnacha, on the other hand, has not retired and as you will know is playing with Racing 92 and since his return form surgery he has gone from strength-to-strength.
Being in their company over the weekend got me thinking of my own retirement and subsequent attendance at matches and how it felt to be there. It really is a strange scenario for a team athlete; you really want to support your team and really want them to do well. There is however a small part of you that still wants to be out there and a big part of you that wants to involved in the victories and the good days.
I chose to retire in 2004 after 10 years of constant playing for Ireland bookended by two defeats to Scotland. We were getting married in the July and I wanted to try new things, complete a masters and basically spend a year or so travelling to as many of John's games as I could to support him.
Quality time when your partner as an international athlete can be a difficulty and when both of you are doing the same thing it gets really tricky.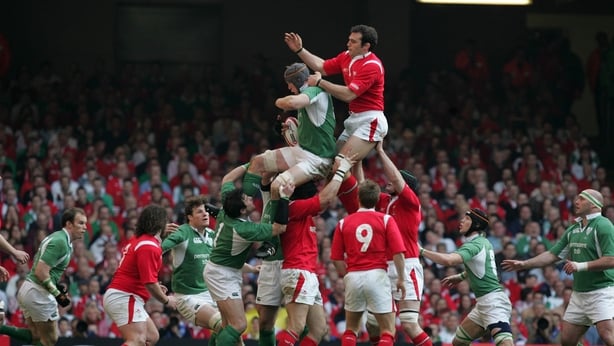 My first live game to support my ex-teammates was in Cardiff Arms Park in March 2005. I had gone over for the men's match and went along to the women's the night before. Would you believe they actually beat Wales for the first time in the Six Nations on a scoreline of 11-6.
I was ecstatic for them and ran on the pitch afterwards to congratulate and meet them. I would be lying if I didn't say a little bit of me was sad and envious; sad that it hadn't happened in my 10 years and green-eyed that I was now outside that circle and would never again be back inside.
For Nora and Maz I suspect that their feelings will be different. They both chose to retire after long and hugely successful careers, securing a grand slam and a Six Nations title. For Sophie and Donnacha I could hazard a guess at their feelings... perhaps I'll ask them next time round.
The down week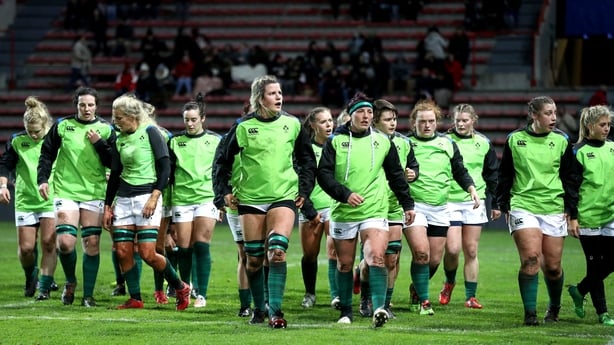 Oh how I loved a down week in the middle of the Six Nations. It meant that I had a husband for a few days, the girls had their daddy (Bill came post John's retirement) and the cows had their preferred silage distributor.
The Six Nations has gradually become more and more condensed, with back-to-back match weekends putting a lot of strain on players and, dare I say it, fans as well.
This week will have been a (slightly) easier one for the men; a reduced squad, reduced contact in training, a change of scenery and more time at home.
For the women however the challenges of being amateur athletes and full-time workers means that this week shows little change and minimal opportunities to rest. They will have travelled home on Sunday evening and worked all week before meeting up again this weekend for a two-day camp.
They will have woken before dawn to fit in their S&C and met in the evenings for skills and drills. While many things have improved for our international female athletes since my retirement the complexities and struggles of working and/or studying and training daily or twice daily remain.
Let no one doubt the effort these women put in on a daily basis to be the best they can be. For this current squad they realise that they are not yet there, they realise it is a journey full of ups and downs.
They realise their best is yet to come.